Eating meat linked to range of illnesses, not just cancer — new study
A study has found that regular meat consumption associated with higher risk of heart disease, diabetes, pneumonia and gallbladder disease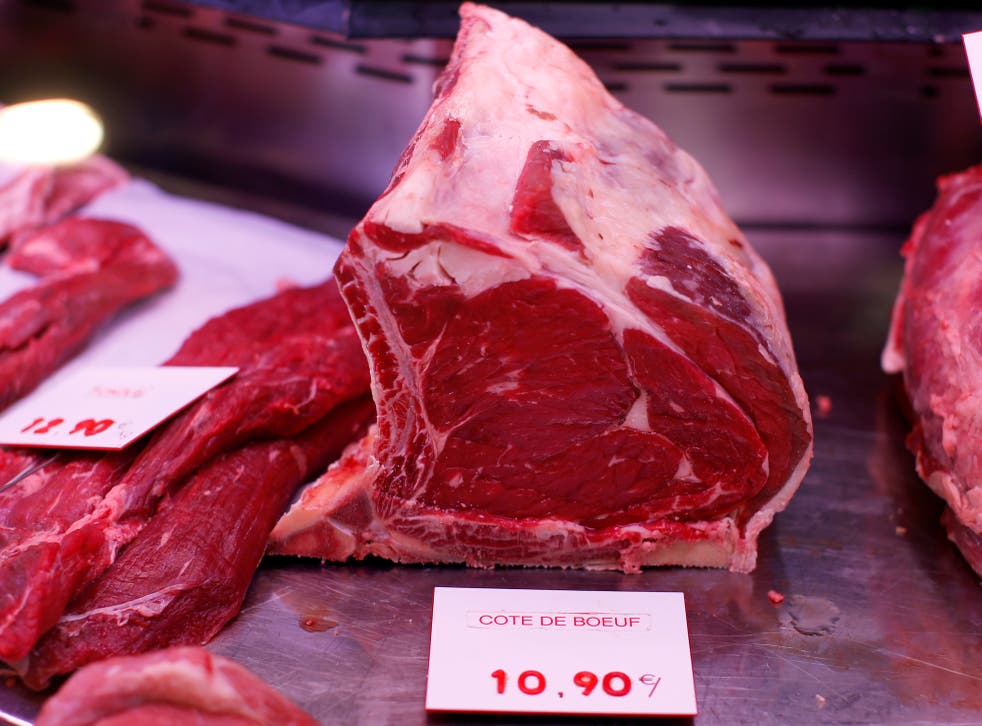 Regular meat-eaters have a higher risk of contracting a range of common illnesses, a new study suggests.
The study, published in BMC Medicine, goes further than previous studies that have linked consumption of red and unprocessed meat with diseases such as bowel cancer.
The population-based study looked at the link between meat consumption and 25 common, non-cancerous illnesses such as diabetes, heart disease, joint disorder and pneumonia.
Researchers from the University of Oxford monitored almost 475,000 UK adults for hospital admissions for the 25 common illnesses. Participants completed at least three surveys about their meat consumption over the course of around eight years.
Participants were considered regular meat eaters if they ate meat three times a week or more.
Those who ate meat regularly were most likely to be retired, white European men, or post-menopausal women, and were more likely to have higher Body Mass Index (BMI), smoke and consume alcohol, and consume less fruit and vegetables, fibre, and fish and more poultry meat, according to the study.
With these "adverse health behaviours" accounted for, the study found that those who regularly consume unprocessed red meat and processed meat were at a higher risk of ischaemic heart disease, pneumonia, diverticular disease, colon polyps and diabetes.
In particular, the authors found, each additional 70g of red and processed meat intake per day was associated with a 15% higher risk of ischaemic heart disease and a 30% higher risk of diabetes.
The study found that a higher poultry meat intake was associated with higher risks of gastro-oesophageal reflux disease, gastritis and duodenitis, diverticular disease, gallbladder disease and diabetes.
The authors said that a higher BMI accounted for the increased risk in regular meat eaters.
However, higher consumption of unprocessed red meat alone was associated with a lower risk of iron deficiency anaemia (IDA), as was a higher consumption of poultry meat.
Keren Papier, lead author ofthe study, said: 'We have long known that unprocessed red meat and processed meat consumption is likely to be carcinogenic and this research is the first to assess the risk of 25 non-cancerous health conditions in relation to meat intake in one study.
Additional research is needed to evaluate whether the differences in risk we observed in relation to meat intake reflect causal relationships, and if so the extent to which these diseases could be prevented by decreasing meat consumption."
However, the link between meat consumption and a lower risk of iron-deficiency anaemia indicates that non meat-eaters "need to be careful that they obtain enough iron, through dietary sources or supplements," she added.
For example, "one good way to enhance iron absorption of plant-based foods (e.g. lentils) is to combine these foods with good sources of vitamin C (e.g. peppers)," she said.
Register for free to continue reading
Registration is a free and easy way to support our truly independent journalism
By registering, you will also enjoy limited access to Premium articles, exclusive newsletters, commenting, and virtual events with our leading journalists
Already have an account? sign in
Register for free to continue reading
Registration is a free and easy way to support our truly independent journalism
By registering, you will also enjoy limited access to Premium articles, exclusive newsletters, commenting, and virtual events with our leading journalists
Already have an account? sign in
Join our new commenting forum
Join thought-provoking conversations, follow other Independent readers and see their replies