Price comparison websites' cuddly mascots are the new frontier in financial product marketing: ​From meerkats to robots
The resale market for meerkats and robots is thriving, with eager fans assembling their own pristine, boxed collections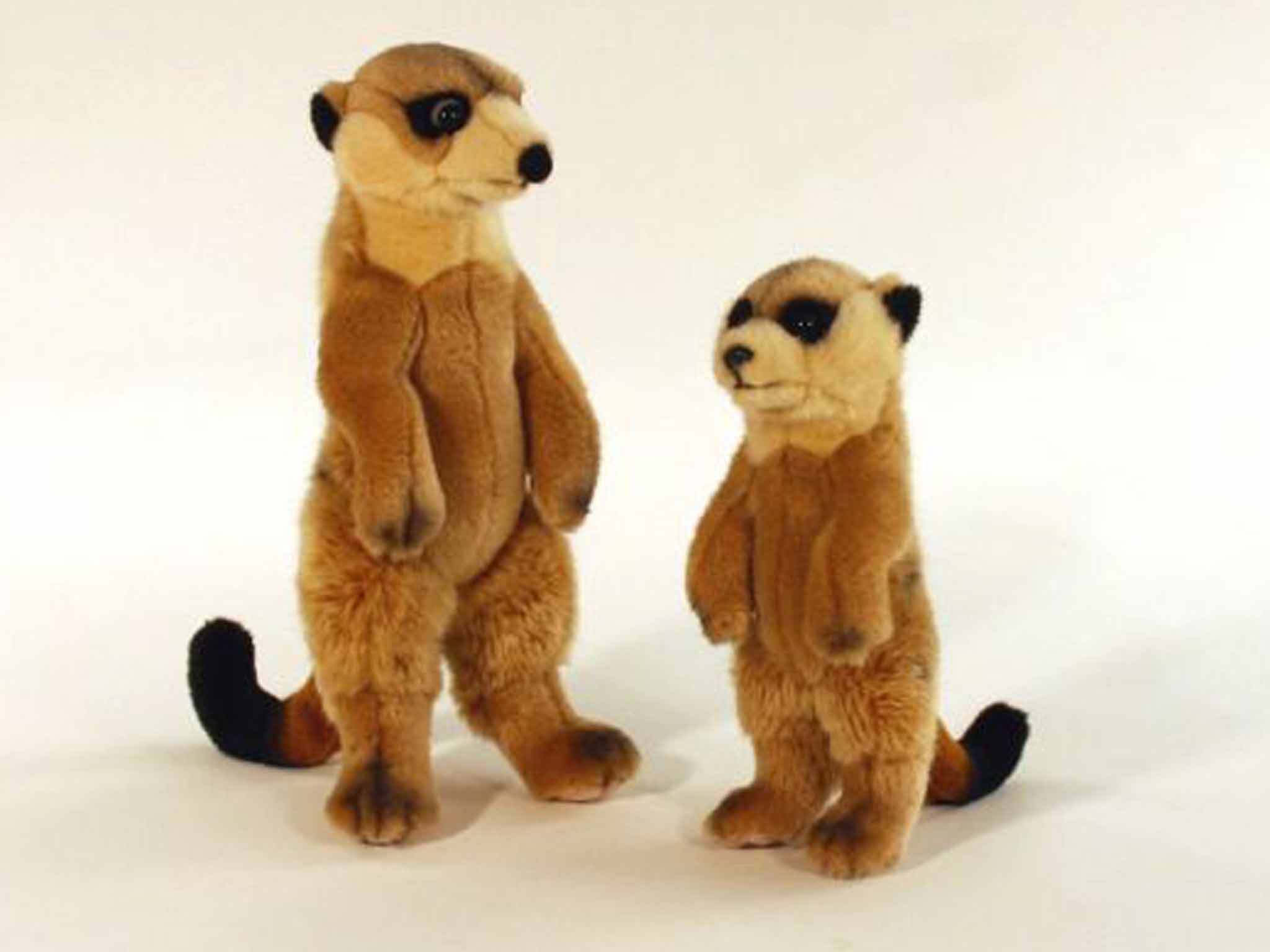 It was Christmas Eve when I started to worry about my family. As we assembled for the annual festivities, three of my kin – who, perhaps tellingly, have asked not to be identified in this article – brought along their collection of cuddly meerkats and placed them together by the fire: Aleksandr, Sergei, two Olegs, and two more Olegs in safari outfits. As I surveyed this unsettling homage to online insurance aggregation, I realised that my folks must have bought six financial products from CompareTheMarket in order to assemble the collection. "Actually," confessed one person closely resembling my sister, "I bought one Oleg second-hand, and I don't actually use the credit card that got me Aleksandr."
In the new year, back at home, I stared through an elongated hangover at a TV advert for another price comparison site, Confused.com, featuring three free robot toys: buy any product and take your pick from Brian, Stunt Herbert or Miss Herbert. I didn't understand. I looked on eBay, saw them changing hands for more than £30 each, and understood even less.
"To see the rise of this within the incredibly dry financial services market is a bit weird," says Dan Shute, managing and founding partner at advertising firm Creature of London. "Branded mascots aren't new: Tetley have had the tea folk for years, there's Fred the Homepride guy, the Duracell bunny, Levi's Flat Eric and so on.
"It's fairly prevalent within what we call FMCGs, or fast-moving consumer goods – a tried and tested trick that makes people remember your product. What you don't always see, though, is the transition to plush toys that are products in their own right."
It's not just my family who are keen on these things; the resale market for meerkats and robots is thriving, with eager fans assembling their own pristine, boxed collections. "I bought pet insurance through CompareTheMarket solely because I wanted to have a toy meerkat," says Jo Barrow, head of content for the online publisher Playbuzz. "Comparing insurance providers ranks as one of the most boring things an adult has to do in their life. Picking one which rewards me with a kitsch cuddly toy makes it all feel a bit easier."
This phenomenon could be seen as an extension of the intense advertising war between the major players in this rather generic sector (MoneySuperMarket, CompareTheMarket, Confused.com and GoCompare), each of whom have tried hard to make their name memorable. "When MoneySuperMarket came along," says Shute, "its adverts literally had to explain what it was, with Peter Jones wandering around a virtual supermarket full of financial products and saying 'Look, it's just like a supermarket!' But once people understood, the challenge was to become the service that people remember, because none of them really have a unique selling point. They're just shelves for other people's products to sit on."
Kool for kats: How meerkats conquered the world
Show all 5
We've watched the resulting battle unfold; MoneySuperMarket's "Epic Strut" advert (inspired, according to one of its creators, by "Beyoncé's butt") became a sensation both online and off, while "Compare The Meerkat" has been lauded as one of the greatest advertising campaigns of the past 20 years; free toys evidently exert a powerful influence over our purchases, and we don't even need to be pestered by children to make them. Shute recalls working on a campaign for the Vauxhall Corsa that featured a gang of branded characters called the C'mons. "We told General Motors that they didn't have to give them away, that people would actually buy them," he says. "I'm not sure we believed it ourselves, but then I'd walk down the street and see Corsas with five cloth dolls ranged across the dashboard."
CompareTheMarket and Confused.com both declined to be interviewed for this piece, but maybe the conclusion is self-evident: we're simple creatures, easily persuaded, and branded characters manage to humanise services we'd normally consider to be inherently dull. (Even I have to admit to harbouring some affection for the bumbling Brian the Robot.) No one has ever said "Ooh, I really like that insurance aggregating website", but we're being made to think precisely that. Such is the power of advertising.
Join our commenting forum
Join thought-provoking conversations, follow other Independent readers and see their replies