David Cameron says he's a huge fan of Channel 4 - but he's still considering privatising it
Labour has described the potential sell-off as 'an ideological firesale'
Ian Burrell
Media Editor
Wednesday 04 November 2015 17:02 Comments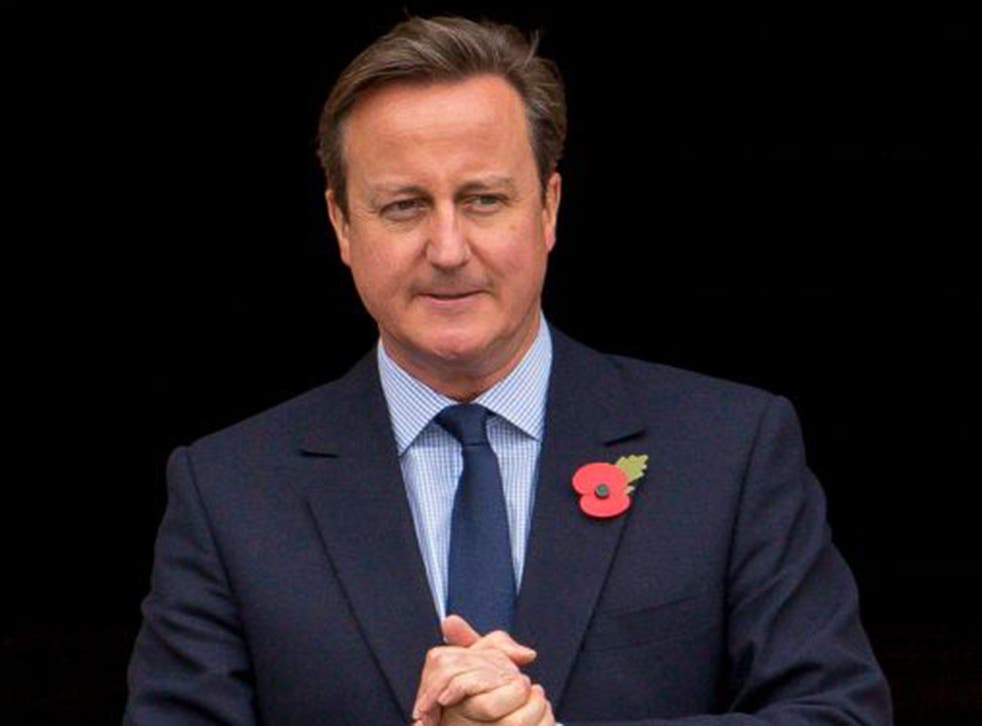 David Cameron has claimed to be a "huge fan of Channel 4" – which once dramatized his Bullingdon Club adventures with Boris Johnson – but is still considering privatisation of the broadcaster.
The Prime Minister told the House of Commons on 4 November that he intended to "look at all the options" after being asked by the SNP about the channel's future.
A government official was photographed entering Downing Street last month with a document marked "Official – Sensitive: Commercial", setting out strategies for a sell-off of the broadcaster. "Work should proceed to examine the options of extracting greater public value from the Channel 4 corporation, focusing on privatisation options in particular," it said.
Asked during Prime Minister's Questions whether it was still government policy not to privatise the channel, Mr Cameron said: "I'm a huge fan of Channel 4 and Channel 4 was a great Conservative innovation…I want to make sure that Channel 4 has a strong and secure future and I think it's right to look at all of the options including to see whether private investment into Channel 4 could help safeguard it for the future."
Labour has described the potential sell-off as "an ideological firesale". Micahel Dugher, shadow culture secretary, said: "Channel 4 produces distinct and important public content and the broadcaster should remain not-for-profit."
Mr Cameron said: "Let's have a look at all the options. Let's not close our minds like some on the Opposition frontbench who think that private is bad and public is good. Let's have a proper look at how we can make sure this great channel goes on being great for many years to come."
News that Channel 4 was admired by the Prime Minister went down well at the broadcaster's headquarters on London's Horseferry Road on 4 November. The channel depicted him as a bow-tied undergraduate in the 2009 docudrama When Boris Met Dave, exploring his shared history with the Mayor of London. Earlier this year Mr Cameron was played by actor Mark Dexter in another Channel 4 drama, The Coalition, featuring events surrounding the 2010 election.
The Channel 4 chief executive David Abraham told a Commons committee last month that the consequences of a sell-off could be more entertainment shows in the schedule and aggressive commercial competition with ITV. But former Channel 4 chairman Luke Johnson has said the Government is right to consider privatisation of the 33-year-old organisation following great technological change in the broadcast sector.
Register for free to continue reading
Registration is a free and easy way to support our truly independent journalism
By registering, you will also enjoy limited access to Premium articles, exclusive newsletters, commenting, and virtual events with our leading journalists
Already have an account? sign in
Join our new commenting forum
Join thought-provoking conversations, follow other Independent readers and see their replies