EU referendum impartiality rules to cover BBC drama and comedy, MPs told
'The Trust's referendum guidelines cover all BBC output, not just news and constitutional matters'
Adam Sherwin
Media Correspondent
Tuesday 20 October 2015 17:37 Comments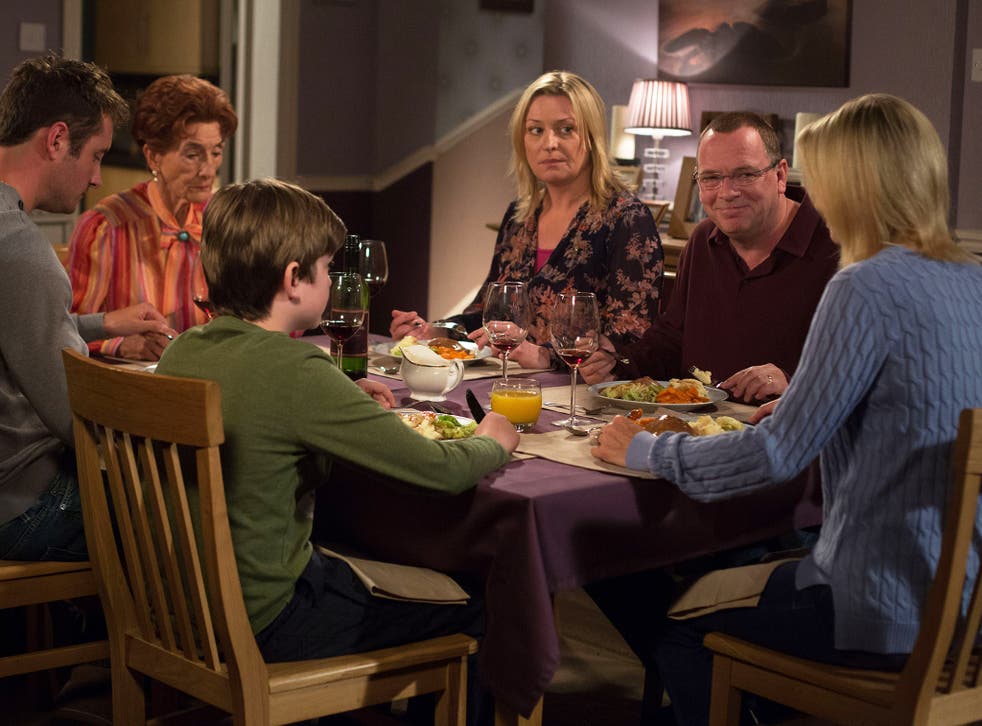 BBC comedy and drama programmes will be subject to the same impartiality rules as news bulletins during the EU referendum, corporation executives told MPs.
Dramas such as EastEnders must abide by the same rules designed to avoid accusations of bias which apply to current affairs programmes, when the Government calls the vote on whether the United Kingdom should remain in the European Union.
Appearing before Parliament's European Scrutiny Committee, David Jordan, BBC Director of Editorial Policy and Standards, said: "The BBC Trust regulates on impartiality and accuracy. The Trust's referendum guidelines cover all BBC output, not just news and constitutional matters. It includes drama and comedy."
Mr Jordan added: "The prescriptions for due impartiality are greater for news than comedy and drama but in principle, impartiality applies to everything which is at the behest of the Trust."
James Harding, BBC Director of News and Current Affairs, told the committee that BBC journalists would be required to undergo extra training, involving voices from both sides of the debate, ahead of the vote. "There will be mandatory training of all BBC journalists in the workings of the EU and its institutions so they are as well informed as possible about the EU and its relationship with the UK."
The designated remain and leave campaigns will have access to a BBC "hotline" where they can lodge complaints. A similar hotline, operated during last year's Scottish referendum, allowed most complaints to be resolved inside a day.
In a letter to the BBC Trust, John Whittingdale, the Culture Secretary, called for assurances over the BBC's impartiality, writing that its track record on European matters was "not faultless" and warned of "the potential for unwarranted distortions to informed debate."
Mr Harding said the public could have confidence that the BBC would maintain its editorial independence. "We will not be subject to any political interference or the sway of particular politicians," he said.
The BBC would not lead news coverage with opinion polls. "You have to make sure that polls don't distract you from coverage of the choice, rather than the race."
Lord Hall, BBC Director-General, said there could be a repeat of the Scottish referendum debate which took place in front of an audience of nearly 8,000 young people at Glasgow's SSE Hydro. "That experiment paid off. I'd love to see us do more things like that. It would be good to carry that forward."
UK news in pictures

Show all 51
The BBC executives dismissed claims that the corporation is obliged not to broadcast anything to harm the European Union after admitting that some funding comes from Brussels.
MPs were told that £35m from the EU has been invested a BBC offshoot unit that provides broadcasting training in volatile overseas states and other money is "occasionally available".
Conservative MP Jacob Rees-Mogg suggested the funding would hamper the BBC's ability to report on the upcoming referendum on Britain's future in the EU impartially.
Mr Jordan said that £35m had been put into Media Action, a charity owned by BBC but run independently, which is involved in countries such as Afghanistan to develop news and broadcasting skills.
Register for free to continue reading
Registration is a free and easy way to support our truly independent journalism
By registering, you will also enjoy limited access to Premium articles, exclusive newsletters, commenting, and virtual events with our leading journalists
Already have an account? sign in
Join our new commenting forum
Join thought-provoking conversations, follow other Independent readers and see their replies