Media barons won't face a new Leveson Inquiry now – but they might if Labour comes to power
Analysis: The decision not to reopen the inquiry is right, says Will Gore, but victims of intrusion may not have lost hope entirely
Thursday 29 November 2018 20:05
comments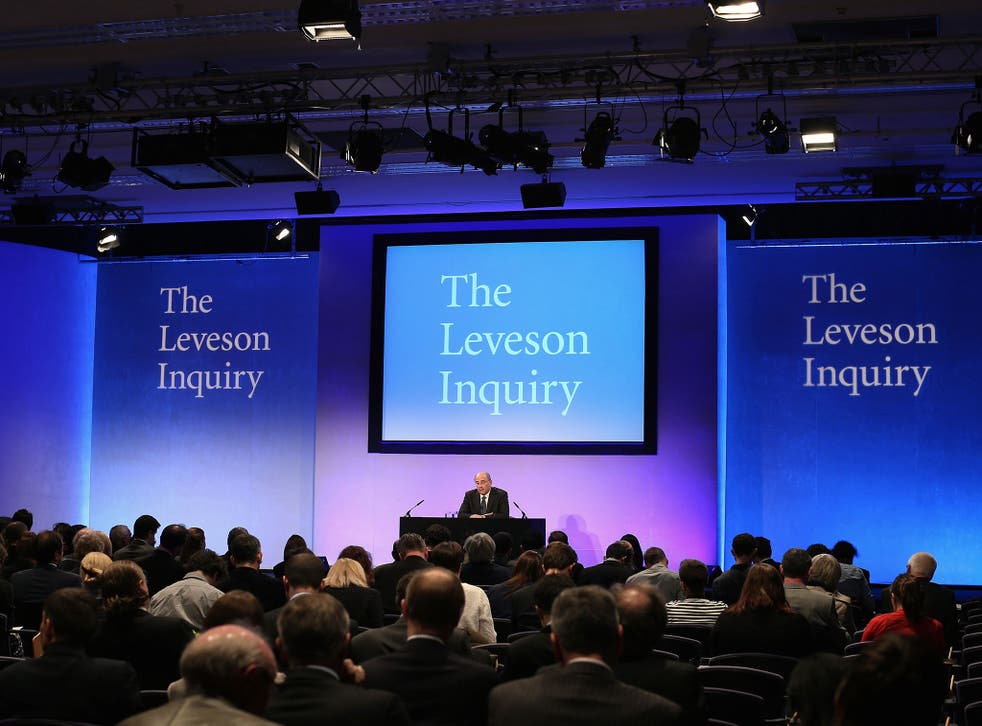 Victims of press intrusion today lost their legal challenge against the government's decision not to reopen the Leveson inquiry.
When the judicial inquiry was originally ordered by then prime minister David Cameron, it was intended to be in two parts. The first, overseen by Sir Brian Leveson, dominated the news agenda for months and resulted, in 2012, in a report which castigated sections of the press for endemic impropriety.
The second element, which was to examine the extent of unlawful conduct in media organisations – as well as corrupt links between journalists and police – was placed on hold while various criminal trials played out. Six years on, the present government has announced part two of the inquiry will be discontinued, judging the cost and time involved disproportionate to the potential gains of fulfilling the inquiry's original terms of reference.
At the time, The Independent noted in a leading article that this was the right decision, even if it was one that would understandably come as a blow to those who had been subjected to gross intrusion. "The second leg of the Leveson inquiry", ran the editorial, "had become outdated".
Now, a challenge by some of the most high profile victims of press abuse – the McCann family, Christopher Jefferies and Jacqui Hames – has failed in a bid to have the government's stance overturned, with judges concluding there was "absolutely no basis for [the] grounds of claim".
While the claimants will no doubt continue their campaign for the completion of the original inquiry, there appear to be no realistic avenues for taking their legal challenge further. The prime minister – who, frankly, has only one item on her agenda at the moment – and the culture secretary will not be considering the matter afresh.
But for news organisations relieved they will – rightly in my view, given the passage of time and the fundamentally altered media landscape – be spared further judicial examination, there may well be a fly in the ointment. His name is Jeremy Corbyn.
The Labour leader is certainly no fan of the tabloid press. Indeed, he has recently been taking a leaf out of Donald Trump's book by castigating the "mainstream media" – MSM, yuck – for circulating "fake news". There are many within the party ranks who share his antipathy, and who would be more than happy to see the newspaper barons and their editors back in the dock.
And of course, should Labour win a general election at some point in the next few years – which at the moment seems perfectly plausible – the whole question of "Leveson II" may resurface. Not only insofar as it might provide justice for victims, but also because it will provide a way to reopen the wider question of regulation. Many on the Labour benches have long considered there should be tighter, legislative controls over the media.
Theresa May's government can forget about Leveson 2. But the issue of media responsibility and regulation has not gone away for good.
Join our new commenting forum
Join thought-provoking conversations, follow other Independent readers and see their replies