Lord Grade: Former BBC chairman accuses corporation of bias in coverage of stabbing attacks on Israelis
Lord Grade said the coverage had failed to show stone-throwing Palestinians and failed to give viewers 'the wider context'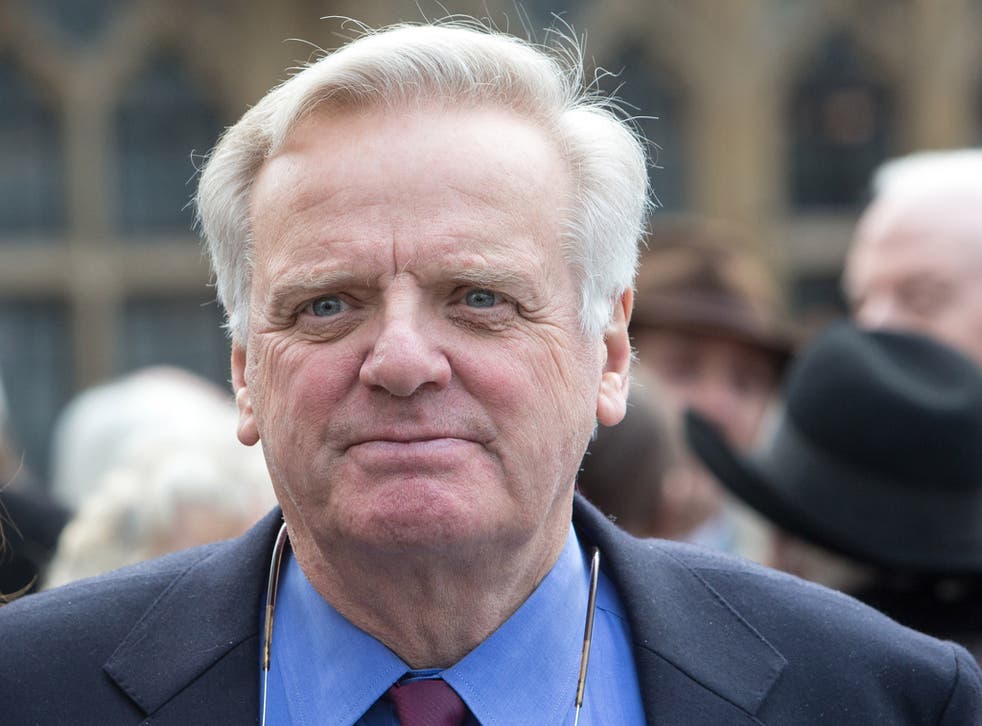 Lord Grade, the former BBC Chairman, has accused the corporation of "inexcusable" bias in its coverage of the recent wave of stabbing attacks on Israelis.
In a letter to James Harding, the BBC Director of News, Lord Grade criticised a report by the BBC correspondent Orla Guerin, which he claimed "directly misled" viewers by failing to acknowledge the involvement of militant Palestinian groups.
Seven Israelis have been killed and dozens wounded in the stabbings and wider unrest. At least 40 Palestinians, including several of the attackers, have been killed during weeks of spiralling violence.
Lord Grade argued that the BBC had failed to "fulfil its obligation to viewers" by not showing Palestinian Authority officials praising the attacks, during Guerin's report on 18 October.
The Israeli–Palestinian conflict intensifies

Show all 10
The veteran broadcasting executive said the report had implied "equivalence between Israeli victims of terrorism and Palestinians who have been killed by Israeli security forces in the act of carrying out terror attacks".
Lord Grade wrote: "An emotional interview is conducted with the father of a dead Palestinian youth who had been killed committing a fatal terror attack. However, the report failed to show the emotional distress caused to Israelis by any of these recent attacks. This is inexcusable.
"Additionally, it was improper of the correspondent to claim that 'there's no sign of involvement by militant groups', before immediately showing footage of Palestinian Islamic Jihad (PIJ) banners at the home of a 19-year-old terrorist who carried out a deadly knife attack at Lion's Gate in Jerusalem on October 3.
"PIJ is a well-known Palestinian terror organisation and it has since claimed responsibility for the attack and been praised by Hamas, another internationally proscribed terror organisation. This directly misleads viewers".
Lord Grade said the coverage had failed to show stone-throwing Palestinians and failed to give viewers "the wider context, thereby limiting their awareness and understanding of what is an undoubtedly complex issue". Lord Grade also criticised a headline on the BBC News website earlier in October.
The BBC said it was examining Lord Grade's letter, which was published in the Jewish Chronicle, and would respond in due course.
The award-winning Guerin, now based in Cairo, has previously faced criticism over her reporting of Israel. The Israeli government accused her of "deep-seated bias against Israel" in 2004.
Last week the BBC apologised for a Radio 4 report which claimed that Israeli authorities only detained Palestinian terror suspects without trial. "The script shouldn't have referred to administrative detention only being used against Palestinian militant suspects. We are sorry for this," the BBC told a complainant in an email.
Meanwhile Newsnight was forced to correct a report last week from correspondent Mark Urban who called Jerusalem the capital of Israel. Following complaints on social media, the show's Twitter feed announced: "On Wednesday's show we referred to Jerusalem as Israel's capital. We should have pointed out it is not recognised internationally as such."
Join our new commenting forum
Join thought-provoking conversations, follow other Independent readers and see their replies