The Media Column: The long wait for Leveson Part 2 shows press regulation is still a work in progress
The press isn't perfect but it shouldn't be defined by a few hackers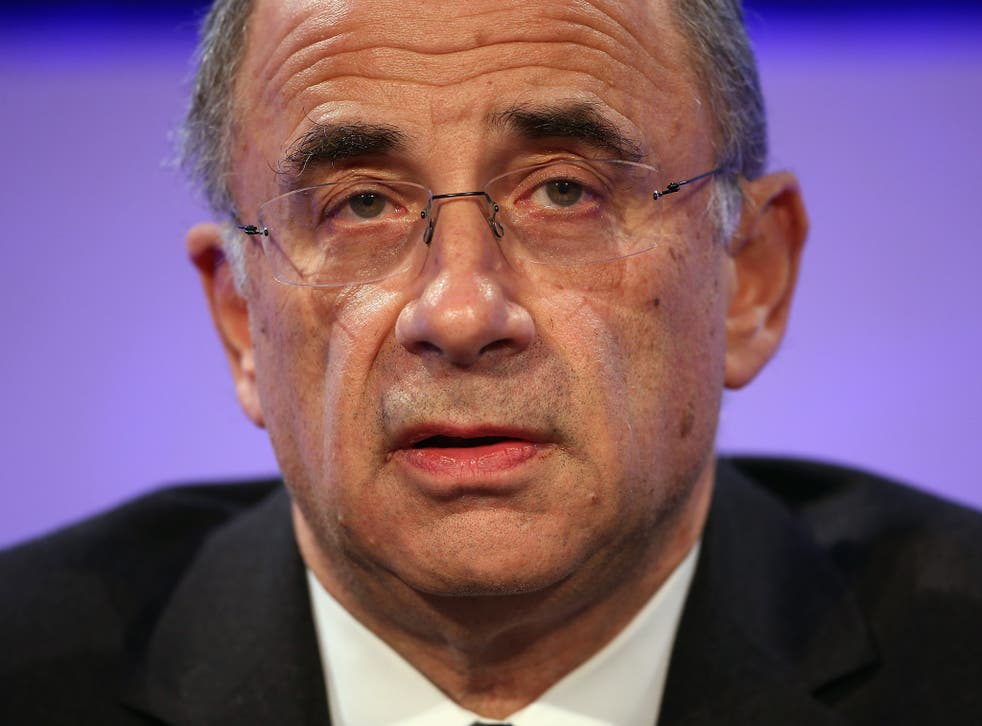 Who remembers Sir Brian Leveson? For a whole year he loomed over the news industry, generating stories via his public inquiry and dominating the conversations of its senior executives in backrooms and corridors.
Lord Justice Leveson's 1,987-page report on the "culture, practice and ethics of the press" was published in November 2012. It was based on evidence from 337 witnesses and 300 other statements. But it was only "Part 1" of the process.
Part 2 was to be on phone hacking and the "extent of unlawful and improper conduct" at Rupert Murdoch's newspapers and other publishers. Many people, I suspect, assumed hacking to be the focus of those long exchanges at the Royal Courts of Justice, streamed over the internet, written up online and featuring a succession of editors, publishers, press victims and sundry media experts.
Ongoing legal proceedings put the detail of the hacking scandal beyond Leveson, even if it was the interception of Milly Dowler's voicemails which led David Cameron to instigate the inquiry. So this month's decision by the Director of Public Prosecutions, Alison Saunders, to shut the file on phone hacking without further criminal prosecutions opens the door for another Leveson.
So, who's up for doing it all again? Not the press, that's for sure.
The wheels of criminal justice have ground so slowly that the new press watchdog, which seemed to take for ever to be established, has now been in place for more than a year and has started to show its teeth.
The Independent Press Standards Organisation (Ipso), chaired by Sir Alan Moses (a former judge who shares Sir Brian's steely indefatigability), has ordered seven front-page correction notices from national newspapers.
Most recently, the Daily Express was required to print a page-one correction after a "special investigation" headlined "311 languages spoken in schools", which claimed that English was "hardly heard at all" in some classrooms. Ipso upheld a complaint by Jonathan Portes, the former Downing Street chief economist, who said the story – used to attack immigration policy – was not supported by Department for Education data.
The Sun on Monday: Shocking scale of paper's corruption exposed at Leveson

Show all 3
The Express – which is a member of Ipso but was not signed up to the Press Complaints Commission (PCC), the previous watchdog – highlighted the regulator's finding on its front page. The paper accepted that its story "may have suggested inaccurately that pupils who did not speak English as a first language could not speak English at all".
The Daily Telegraph has been upbraided by Ipso seven times for inaccuracy.
There is a feeling within Fleet Street that the new regulator is feared far more than the PCC. The Daily Mail last week made public a pocket guide for its staff in which it reminds journalists that Ipso can impose fines of £1m and says, "This is a serious regulator with draconian powers". Sir Alan might not appreciate comparison with Draco, an Athenian legislator with a liking for the death penalty, but he will be encouraged that Ipso is being taken seriously.
It is true that not all papers are members. Titles including The Independent, The Guardian, the Financial Times and Private Eye have not signed up to the regulator. It means that Ipso's censuring of its members can be gleefully reported by rivals standing outside the regulatory tent.
Lord Justice Leveson himself will not be returning to his former stage. He has deliberately kept a low profile during the past three years and, having been promoted to president of the Queen's Bench Division, he is not available for a resumed public inquiry. And, having seen the press hostility to the original process, Sir Brian's colleagues in the judiciary are unlikely to covet doing his unfinished business.
It is doubtful that Mr Cameron – despite previous commitments to see Leveson through – will want to enrage the big beasts of the Tory press by enacting Part 2. Mr Murdoch's News UK and the publishers of the Telegraph and the Mail have been (alongside Trinity Mirror) the prime movers in establishing Ipso. They feel they have done enough.
The press reform group Hacked Off fights on. It has called on Home Secretary Theresa May not to "back down" from earlier assurances that Part 2 would happen. It is backing victims of hacking by Mirror Group Newspapers (MGN) in seeking a review of the Crown Prosecution Service's decision not to bring a corporate prosecution against the publisher of the Daily Mirror and Sunday Mirror.
Last week another judge, Lady Justice Arden in the Court of Appeal, threw out the Mirror publisher's attempts to reduce the £1.2m damages awarded in a civil action brought by eight hacking victims including BBC presenter Alan Yentob and former footballer Paul Gascoigne. The ruling gave fuel to Hacked Off's argument that the hacking saga is not over and that the press industry cannot be left to police itself.
But interest in hacking waned when the acquittal of the (now restored) News UK chief executive Rebekah Brooks denied some the finale they had desired. Without public engagement, press reform appears like a personal crusade for stars such as John Cleese, or high-profile hacking victims such as the actress and celebrity networker Sadie Frost, who won £260,250 from MGN.
The Daily Mail's pocket guide was revealed by Ipso last week as part of an unprecedented series of online "annual statements" from publishers on editorial standards and dealing with complaints.
The submissions give an illuminating view of the modern press and its relationship to both readers and regulator. The Mail is clearly wary of being the subject of a wider Ipso "standards investigation" into the paper and warns reporters of the risks of insensitive reporting of "high-profile deaths" and the potential for social media to generate "very large numbers of complaints". It also admits that "very few journalists are good at maths" and tells reporters to get their calculations checked by a colleague.
The statements from smaller papers show another side to the role of newspapers in society. Readers of the Barnsley Chronicle who wish to complain can ring its switchboard and expect to be "readily put through" to the editor. At the Congleton Chronicle, complaints are as likely to be made to journalists "being stopped in the street [or] having your ear bent in the pub". The paper is not looking for trouble but tries "to be outspoken", principally through its columnists "Mr Grumpy" and "Simple Soul".
Over on the Isle of Wight County Press, one of the biggest concerns is a mistake that spoils a bride's big day. "If we have made an error in something such as a wedding report, we are likely to … send the couple several copies of the corrected report, and sometimes rerun the report in full."
The press isn't perfect but it shouldn't be defined by a few hackers.
Arise News sued for not paying its way
Arise News, a global TV news network with "broadcast hubs" in London, New York, Lagos and Johannesburg, has two channels on BSkyB and claims to reach 120 million homes around the world. It aims to "promote and celebrate all that is African and Afropolitan across all continents" and says it employs "a diverse team of over 500 world-class journalists and broadcasters".
Unfortunately, for many people in the UK, that doesn't mean you receive your wages. The network has itself become a news story, facing legal proceedings from more than 60 workers who are claiming almost £800,000 in unpaid earnings.
British employees – including editors, directors and camera operators – are being represented in their legal action by the media unions Bectu and the National Union of Journalists. Tom Bell, senior official at Bectu, told me: "In 35 years of working in the media I have never come across anything like it. In some cases, people are owed tens of thousands of pounds."
The Arise News founder is Nduka Obaigbena, a Nigerian media mogul. On his Facebook page, he is pictured with American stars Jay-Z and John Legend. The network has a presence on Sky as part of an open-access policy overseen by media regulator Ofcom, which allows multiple news broadcasters to use the platform. In October, Ofcom found Arise in breach of its licence for failing to pay its annual licence fee by the required date. Mr Obaigbena and Arise did not reply to my requests for comment.
Where 'Storm Desmond' takes on a new meaning
As we look forward to Ned Dennehy's portrayal of Ebenezer Scrooge in the BBC's drama Dickensian this week, spare a thought for Richard Desmond's staff at Express Newspapers as they celebrate Christmas for an eighth year without a pay rise.
Mr Desmond, who made a £359m profit from his recent sale of Channel 5 to American media giant Viacom, was recently in talks with Trinity Mirror to sell his Express and Star titles.
It might be fanciful but staff at those papers seemed less willing than their rivals to attribute the dreadful climatic conditions in Cumbria to "Storm Desmond". It appeared only 24 times in the Daily Star and 28 in the Daily Express (despite that paper's obsession with weather stories), compared to 45 in the Daily Mirror, 73 in the Daily Mail and 92 in The Sun. Down at Express Newspapers "Storm Desmond" can mean something very different.
Join our new commenting forum
Join thought-provoking conversations, follow other Independent readers and see their replies