The Atlantic aims to make waves for the digital business news world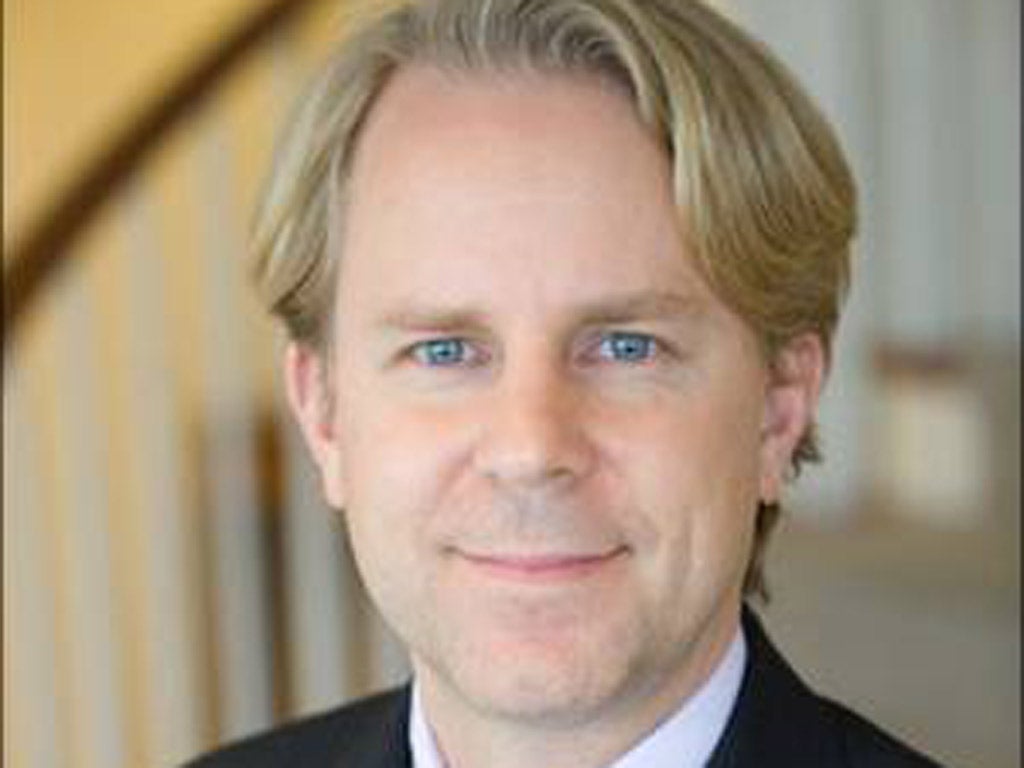 The American publishing house behind the 155-year old magazine The Atlantic is set to launch a digital business news service which threatens the global position of the Financial Times and The Economist.
Quartz, which will launch in September, is primarily aimed at tablet users and is free of charge. It will target the international business class that lives life on the move. "If you look at the business people operating in this new economy, they are people who are in a sense post-national," Justin B. Smith, president of the Atlantic Media Company told The Independent. "They spend more time outside their own countries, they are on aeroplanes all the time, they're borderless and living mobile existences."
Other news organisations will watch Quartz as a potential model for digital news provision. The editor-in-chief is Kevin Delaney, former managing editor of the digital operation at the Wall Street Journal. He said Quartz's "form-agnostic approach" geared to tablets and mobiles would allow greater flexibility than traditional media products. "We are not focused on print deadlines or forms of content that are demanded by a print publication or a news wire service," he said. "We are not beholden to the standard article format that traditional media organisations have to, by necessity, devote most of their energy to."
The name Quartz was chosen not only to convey the idea of quality but also because it's a disruptive mineral linked to tectonic activity, a metaphor for both the service itself and the kind of momentous economic shifts that Delaney's team aims to identify and cover. "Our goal is to provide global business professionals with the most essential information at any given moment in the most efficient way."
The venture has a core staff of 25 headquartered in New York's fashionable SoHo, with representatives in London and Asia.
The Atlantic Media Company is aiming to build audience scale in the anticipation that advertisers will follow. Smith said he was not concerned by the vulnerability of such a model to falls in advertising rates, arguing that "rates are not falling for premium niche audiences".
In any case, the venture is under no immediate pressure to turn a profit. "We are not going to make money for a few years – it's an investment, the biggest our company has ever made," said Smith. Although the first target is to build a premium audience, he does not rule out charging for content at some point in the future. According to his research, members of Quartz's target audience typically own 4.21 mobile devices apiece, which Smith equates to two BlackBerrys, an iPad and a laptop. "They're early adopters of mobile media," he said. The Quartz strategy is based on the premise that this audience seeks a service that makes sense of "the river, the constant flow of information, the Twitter eco-system and the news analysis flow" that it receives on this array of devices. The service will be available on tablet, smart phone and laptop.
Delaney has hired the former WSJ social media editor Zach Seward to oversee "editorial innovation". Quartz is planning an innovative approach to advertising and has hired Chris Batty, formerly head of sales at Nick Denton's Gawker Media group, publishers of a network of irreverent websites that includes Gawker, Gizmodo and Jezebel. "We are planning on disrupting on the advertising side [too]," said Smith. "We are not huge believers in the power of the banner ad."
The Atlantic is already an unlikely American digital success story, having revamped its fusty reputation to become a digital first publication that makes a profit, after losing nearly £5m in 2005. The print magazine publishes ten times a year and has a growing circulation of around 470,000 while the open access website has a monthly audience of 10 million. The Atlantic's revenues are supported by a calendar of carefully-chosen live events that support the editorial values of the brand. A similar live events strategy will be introduced on a global scale to support Quartz.
Although intrusive ads might be the price that users have to pay for free content, Smith argued that there was an "extra burden" on both publisher and advertiser to find "native advertising solutions" that did not damage the user experience on the new service.
Smith knows The Economist's model well, having formerly worked for it as a group strategist in London. He later launched Felix Dennis's publication The Week in the United States. He began his career working for the US State Department in Washington and West Africa before beginning a media career at the International Herald Tribune. His experience in charge of The Atlantic won him an award as "Publisher of the Year" from American title Ad Age and has convinced him of the value of a digital first and open access approach, supported by live events. While brands such as the FT, the WSJ and The Economist depend heavily on subscribers, Quartz will not be charging as it goes in search of what Smith called "the leading digital mobile audience in this space with the deepest amount of engagement".
Join our commenting forum
Join thought-provoking conversations, follow other Independent readers and see their replies