Alan Rusbridger to quit as 'Guardian' editor-in-chief after 20 years in role next summer
The Independent has learned that Rusbridger has discussed his intentions to move with fellow members of the Scott Trust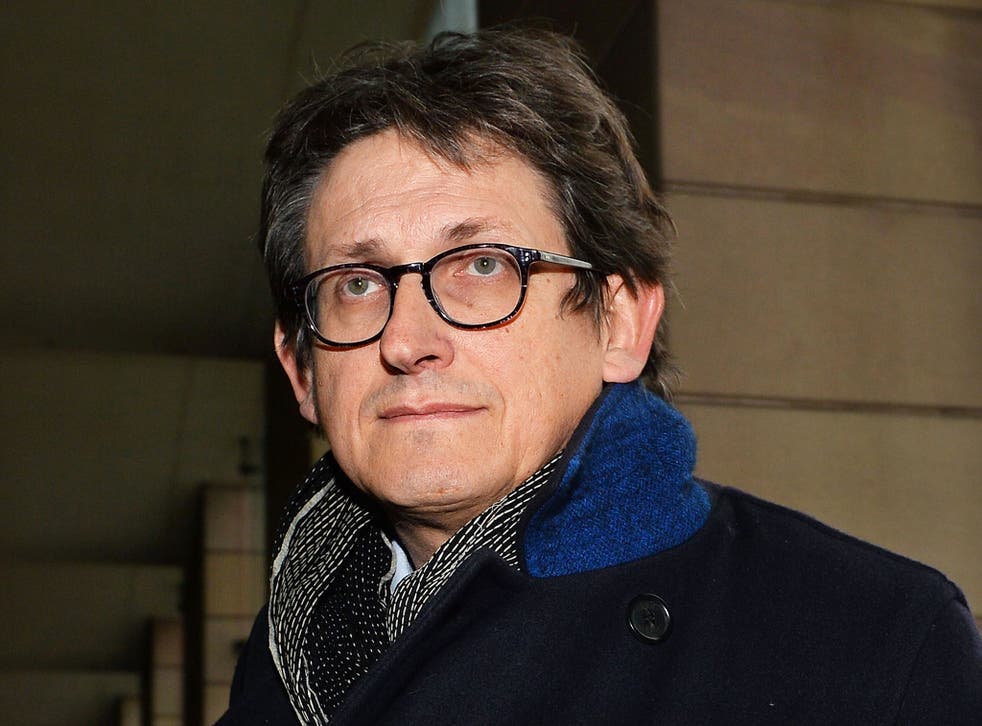 Alan Rusbridger, editor-in-chief of The Guardian, is set to stand down from his current role at Guardian Media Group in the summer.
The Independent has learned that Rusbridger has discussed his intentions to move with fellow members of the Scott Trust, the unique ownership body created to ensure the future of The Guardian title "in perpetuity".
He will remain in charge until beyond the election and until the middle of the summer, by which time he will have been at the helm of the paper for more than 20 years, a slightly longer period than his predecessor Peter Preston. It is expected that Mr Rusbridger will retain a relationship with GMG and will become the new chair of the Scott Trust in 2016.
During his two decades in charge, he has pioneered The Guardian's transformation from small but influential print brand to a digital platform with a global monthly audience of 111m and new international outposts in America and Australia. Nonetheless, Guardian News & Media still reported a loss of £30.6m in the year to the end of March 2014.
"Rusbridger has confided in a small number of close colleagues that he has informed the Scott Trust that he is stepping down," said a source. "Alan let the Scott Trust know that it was time for a younger pair of hands to take over the reins of the next phase of digital transformation."
Sources at GMG say Rusbridger's vision has been so personal and his leadership style so distinctive that a change in editor will bring major disruption to the organisation. Within The Guardian 's offices at London's King's Cross, speculation has already begun on who will replace him.
Rusbridger's favoured candidate is said to be Janine Gibson, the editor-in-chief of theguardian.com. She recently returned to London from New York where she ran the title's US operation and oversaw its coverage of Edward Snowden's revelations of government spying operations, which won the paper a Pulitzer Prize. Sources said that Rusbridger had indicated he would stand down "while The Guardian was still the holder of a Pulitzer Prize".
The other leading internal contender is Katharine Viner, the editor-in-chief of Guardian US, who was chosen to launch Guardian Australia last year. High profile columnist Jonathan Freedland is seen as an outside candidate.
Liz Forgan, chair of the Scott Trust, and Andrew Miller, the CEO of Guardian Media Group, have not yet approached any external figures but are conscious that the next editor will need to have a track record in American as well as UK media. Ms Forgan, who has had a close working relationship with Mr Rusbridger and is stepping down in 2016. A former Director of Programmes of Channel 4, she became chair of the Scott Trust in 2003.
Despite the Pulitzer Prize, the Guardian's US operation has so far failed to be successful commercially and has struggled to attract big American advertisers. The GMG board is targeting a turnaround on the American operation in 18 months.
Mark Thompson, the former Director General of the BBC, is regarded as an ideal candidate from outside the organisation but he is only two years into a long transformational programme as chief executive of the New York Times Company and is enjoying life in New York. Ian Katz, Rusbridger's former deputy, would be likely to be on a shortlist, although he is still new to his current role as editor of the BBC's Newsnight.
Contacted by The Independent yesterday she declined to comment on whether Mr Rusbridger had told the board of his intention to leave his role. "People are forever asking about Alan moving on and I just always say the same thing – when Alan decides to move on we will announce it to the world." Asked about her position, she said "the same thing", and put the phone down.
Senior GMG figures have discussed whether a changeover should take place well before next year's General Election and are anxious that ongoing uncertainty could be damaging to the organisation's future.
GMG last year appointed a new chair in Neil Berkett, the New Zealand-born former chief executive of Virgin Media. He is thought to favour a new relationship between the editor, GMG management and the Scott Trust which will allow the organisation to focus more strongly on its commercial operations.
GMG raised around £600m from the January sale of its 50.1 per cent stake in Auto Trader and the management of these funds is critical to the group's future.
Mr Rusbridger, who was once close to taking a role as controller of BBC Radio 4, is believed to already be considering potential new positions both in the UK and America. One Guardian source said he had recently spent a lot of time outside of the UK. "He is always travelling. He has been in America, Sweden and now Australia. He seems to be concerned about his legacy."
Under Rusbridger's editorship The Guardian won plaudits for its coverage of the phone-hacking scandal and its on-off relationship with Wikileaks founder Julian Assange was the subject of a feature film The Fifth Estate, in which the editor was played by Doctor Who actor Peter Capaldi.
The process for selecting and appointing Mr Rusbridger's successor will begin next year.
Join our new commenting forum
Join thought-provoking conversations, follow other Independent readers and see their replies