Chris Jefferies faced 'witch-hunt'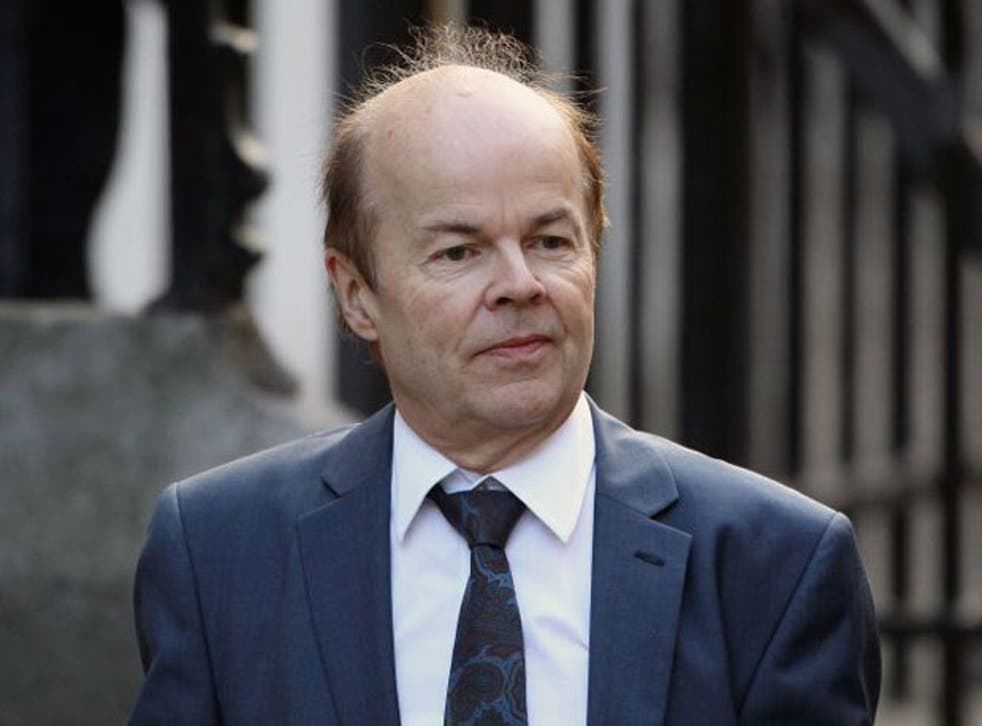 The retired teacher wrongly suspected of Joanna Yeates's murder today described how he was "shamelessly vilified" in a media "witch-hunt".
Christopher Jefferies felt as though he was under house arrest and was forced to move between friends after being released from police custody.
He told the Leveson Inquiry into press standards: "I can see now that, following my arrest, the national media shamelessly vilified me.
"The press set about what can only be described as a witch-hunt."
He said there had been a "frenzied campaign" to blacken his character, with some stories completely fabricated.
Mr Jefferies said having his photograph on the front page of a number of papers had made him "instantly recognisable".
"I had a distinctive appearance and it was as a result of the entire world knowing what I look like that it was suggested to me that I ought to change my appearance so that I would not be instantly recognisable and potentially harassed by the media."
The retired English teacher, who taught at Clifton College in Bristol, was arrested on December 30, 2010 and released on police bail on January 1 this year. Bail conditions were lifted in March.
The inquiry heard Mr Jefferies brought legal proceedings against eight newspapers concerning 40 different articles. The Attorney General brought contempt of court proceedings in relation to three articles.
Robert Jay QC, counsel for the inquiry, asked him about an occasion when he was referred to as a "sexually perverted voyeur".
"It was suggested there may have been some sort of sexual motive to the murder of Jo Yeates and at that time I was obviously a suspect of that murder," Mr Jefferies said.
"On the other hand it was suggested in some articles that I was gay so that created a problem as far as that was concerned.
"It was then suggested in another article that I was bisexual so the press were trying to have it every possible way."
Headlines about the landlord included The Strange Mr Jefferies, Jo Suspect Peeping Tom, Jo Suspect Scared Kids and Was Killer Waiting in Jo's Flat?, the inquiry heard.
He was called "creepy" and a "nutty professor", and one story claimed he was associated with a convicted paedophile.
But Mr Jefferies said he "rarely" saw the man - who was employed by Clifton College preparatory school and once lived in a flat in the building where he lives.
"I only came across him on a comparatively small number of occasion," he said.
One article featured a former pupil who claimed he was "fascinated with making lewd, sexual comments".
Mr Jefferies also said an article in The Sun on January 1, titled What do you think I am... a Pervert?, was "100% fabrication".
Other articles detailed his teachings; one said he had an "obsession" with poet Christina Rossetti and another that he had an academic fascination with death.
"If I have anything that could remotely be described as an obsession, it would be my dislike of Christina Rossetti," he said.
"I never taught it and I would never dream of encouraging other people to read it."
He told the inquiry he was contacted by the Press Complaints Commission (PCC) about what could be done to prevent a repeat of what happened to him.
Reading from his reply, he said any redress it may have given would been "wholly inadequate".
"It is no wonder that the PCC is held in such low esteem," he wrote.
"Indeed, I would suggest that the shocking and reckless irresponsibility displayed by sections of the media is in part attributable to the failure of the current regulatory system and the weakness of the voluntary code of practice."
Mr Jefferies said the period between his release and his bail conditions being lifted in March was spent living a "hole-in-corner existence" with his life suspended.
"In effect for a period after I was released I was effectively under house arrest and went from friends to friends rather as if I were a recusant priest at the time of the Reformation I suppose, going from safe house to safe house."
Mr Jefferies said he would never fully recover from the events of last year.
"I suppose it is true to say there will always be people who don't know me, people who don't know anybody that I know, who will retain the impression that I am some sort of very weird character indeed who is probably best avoided," he said.
"I will never fully recover from the events of last year. The incalculable effect of what was written about me by these highly influential tabloid newspapers is something from which it will be difficult ever to escape.
"The purpose of my agreeing to give this statement is that I hope it may prevent the same fate befalling someone else."
PA
Join our new commenting forum
Join thought-provoking conversations, follow other Independent readers and see their replies