Ex-NOTW chief Neil Wallis 'advised police officers'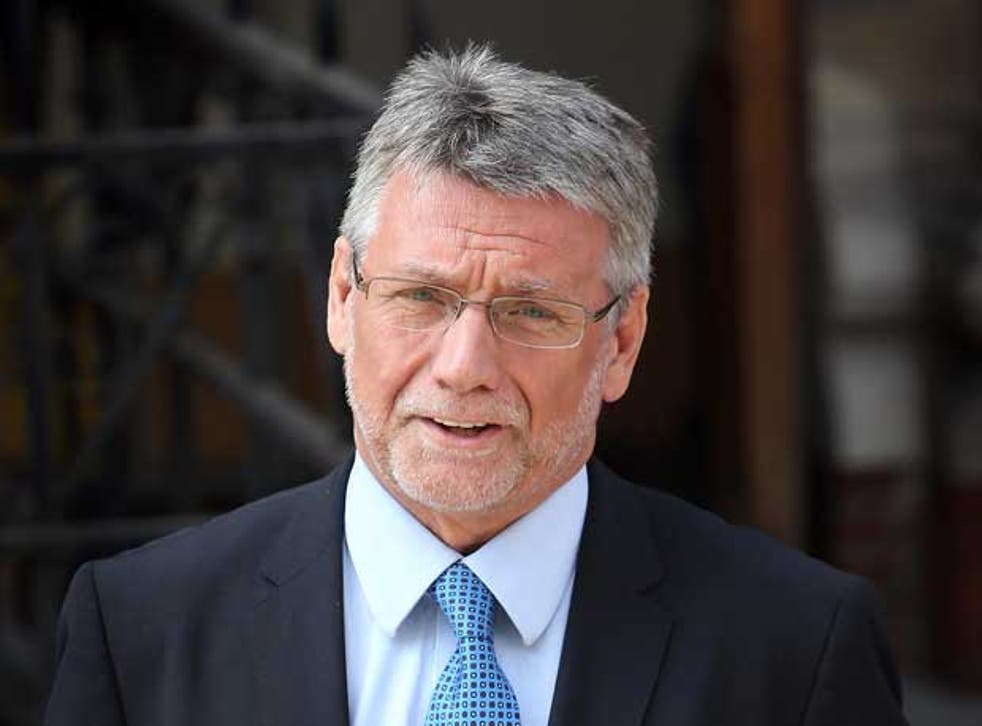 Former News of the World executive Neil Wallis advised two former senior policemen on how to get the job of Scotland Yard commissioner, the Leveson Inquiry heard today.
Mr Wallis said he helped Lord Stevens "throughout" his successful application to become head of the Metropolitan Police, telling him to stress he was a "copper's copper" or "thief-taker".
The ex-tabloid executive also offered his opinions on what the post required to Sir Paul Stephenson, who took over as Met commissioner in 2009.
Three senior figures at Scotland Yard have resigned over their links to Mr Wallis, who has been arrested on suspicion of phone hacking.
Sir Paul and assistant commissioner John Yates stood down last July, and the force's communications chief Dick Fedorcio quit last week.
They all faced criticism over the decision to hire Mr Wallis to provide PR advice for Scotland Yard on a £24,000 contract lasting from October 2009 to September 2010.
Mr Wallis, the News of the World's former executive editor, told the Leveson Inquiry today that Mr Fedorcio introduced him to Lord Stevens in around 1998 when he was deputy Met commissioner.
He said he aided the senior officer when he sought to become the head of Britain's largest police force.
Mr Wallis said in a written statement: "I advised Lord John Stevens throughout the application and interview process in which he was ultimately successful.
"I recall having a number of discussions with him on the subject of his candidature.
"My input in this process was that he would be well advised to emphasise that he was a 'copper's copper' or 'thief-taker' - in other words he was a man of action, rather than rhetoric."
Mr Wallis told the inquiry that Lord Stevens, who was Scotland Yard commissioner from 2000 to 2005, only discussed issues of policy and presentation with him, and never mentioned operational policing matters.
The ex-newspaper executive said he and the police chief met for a meal or a drink about six times a year, with him always footing the bill.
He strongly rejected suggestions that he was seeking to get something out of senior officers by taking them out for expensive dinners.
"John Stevens is an officer who worked for 40-odd years in the police," he said.
"He lived his life, 20 years, as a target for IRA assassination as he carried out the three Stevens inquiries. He was the man who was the gang-buster in the Met.
"So the suggestion that this man of integrity, of experience, of immense crime-fighting ability is going to be seduced by me taking him down to Cecconi's (a restaurant in London's Mayfair) and having steak and chips and a nice bottle of wine - I just can't begin to see where that comes from."
He questioned whether this was any different from a businessman taking a civil servant out for a meal.
Mr Wallis said he had a much less close relationship with Lord Blair, who took over from Lord Stevens as Met commissioner in 2005.
"He (Lord Blair) decided he wasn't interested in the views of either the tabloid or mid-market press," he said.
"He was a very cerebral man. He saw himself very much as somebody who didn't want to pursue those sorts of contacts."
The former tabloid executive added in his statement: "It is correct to say that Blair did not like the fact that at that stage his predecessor Sir John Stevens was featuring in the News of the World in a column headlined 'The Chief' which was ghost-written by me.
"On a number of occasions he was heard to comment on the fact that he could not understand how a column could be headlined 'The Chief' when it was factually incorrect as he himself was now the Metropolitan Police chief and not John Stevens."
Mr Wallis said his relationship with Sir Paul, who became head of Scotland Yard in 2009, "followed the same blueprint" as his contacts with Lord Stevens.
Referring to the time when Sir Paul was applying to become Met commissioner, he said: "I would certainly have made it known to him that I thought John Stevens' relationships and attitudes and policies towards the media were more successful than Ian Blair's were.
"But then again you would have to be a blind man living on an island not to know that Ian Blair's relationships with the media had been a disaster."
Robert Jay QC, counsel for the inquiry, suggested: "So you knew then, Mr Wallis, what would go down well with government, and you advised Sir Paul Stephenson as to how best to improve his chances of being commissioner?"
Mr Wallis replied: "If it came up, he asked my opinion, and I have opinions, so I wouldn't have been hesitant about sharing them."
Mr Yates has told the inquiry he was "good friends" with Mr Wallis, and attended football matches and dined out with him.
Mr Wallis said he had mobile phone numbers for Lord Stevens, Sir Paul, Mr Yates and former Met assistant commissioner Andy Hayman, and the home numbers of Lord Stevens, Mr Yates and Mr Fedorcio.
He said the cost of the meals when he entertained senior police officers averaged out at between £50 and £100 per person.
Mr Wallis, who previously gave evidence to the Leveson Inquiry in December, said he was taken on to provide Scotland Yard with PR help because of his "unique expertise in the area for which they had a desperate need of advice".
Referring to discussions about the contract with Mr Fedorcio, he said in his statement: "I do recall at some stage reference being made that the Metropolitan Police Service would now be paying me for the service which I had been providing free of charge for many years."
Mr Wallis voiced frustration at an investigation into whether his daughter Amy inappropriately secured a job at the Met with the help of Mr Yates.
He quoted an email from Martin Tiplady, the Met's former human resources director, stating that senior figures at Scotland Yard had referred family and friends for work opportunities with the force.
They included former Metropolitan Police Authority chief executive Catherine Crawford and former acting Met commissioner Tim Godwin.
Mr Wallis told the inquiry: "Both Catherine Crawford and Tim Godwin are the people who referred this to the IPCC, and yet they had done it themselves.
"So I'm a bit raw on this issue. You can beat me up as much as you like, frankly - you've given me 300-odd name checks so far in this module (of the Leveson Inquiry), you've asked me all sorts of questions.
"But when my daughter gets pilloried, when you have an email that says the two senior people to John Yates did exactly the same, I'm still wondering whether you should have asked Catherine Crawford or Tim Godwin the circumstances of their children."
He stressed that the Independent Police Complaints Commission (IPCC) formally cleared his daughter and Mr Yates of any impropriety over the job last October.
The former News of the World executive also suggested that British newspapers have become much more restrained and are already operating under a "kind of Levesonlaw".
"In the main I believe that the law has changed dramatically, and the scandal that has involved one newspaper has brought all this to a head," he said.
Skegness-born Mr Wallis was arrested last July as part of the Met's phone hacking investigation, known as Operation Weeting. He was bailed and has not been charged.
The inquiry, sitting at the Royal Courts of Justice in London, will hear evidence tomorrow from former News of the World crime editor Lucy Panton.
PA
Join our new commenting forum
Join thought-provoking conversations, follow other Independent readers and see their replies