Government favoured Rupert Murdoch's media empire, says outgoing Ofcom chief
Ed Richards believes relations between politicians and News Corp were 'too cosy'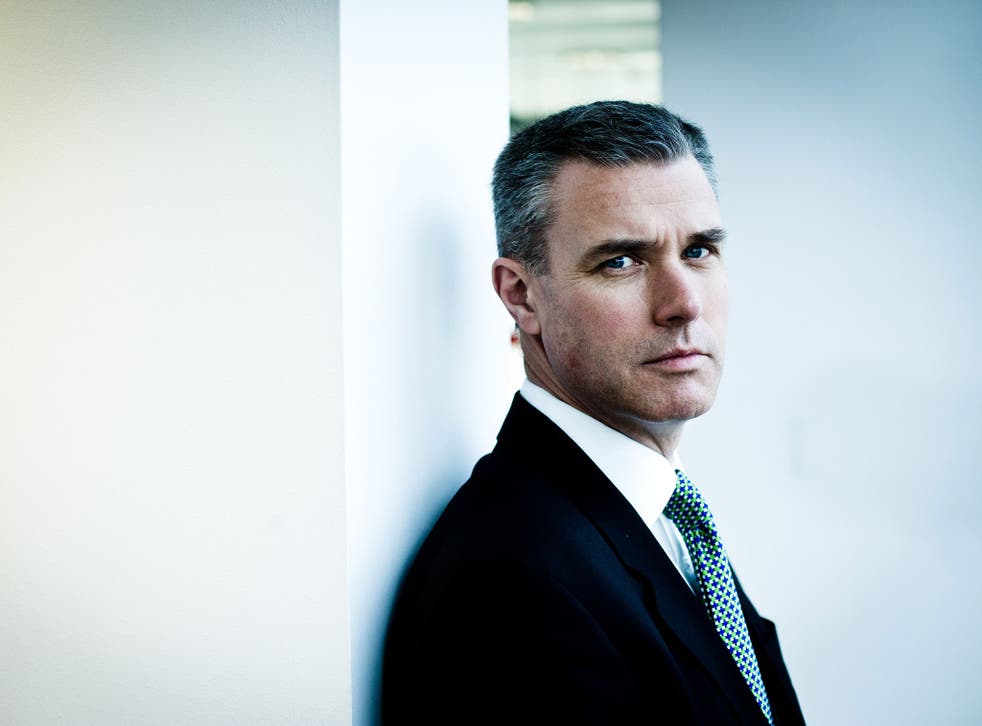 Media power in Britain must not be allowed to fall into "too few hands", the retiring head of Ofcom has warned – as he accused government representatives of showing favouritism to Rupert Murdoch's companies.
In a rare interview, Ed Richards said he was "surprised" by the informality, closeness and frequency of contact between executives and ministers during the failed bid by Mr Murdoch's News Corp for BSkyB in 2011. News Corp abandoned the deal when it emerged that journalists at Mr Murdoch's News of the World tabloid had hacked the phone of the murdered schoolgirl Milly Dowler.
The communications regulator, who stands down at the end of this month, told The Independent that communications between politicians' offices and News Corp lobbyists released at the Leveson Inquiry in 2012 showed the process had not been even-handed. "What surprised everyone about it – not just me – was quite how close it was and the informality of it and the extent to which it featured certain companies a lot more than others. There was a widespread concern about the balance."
During the attempted takeover, Ofcom resisted what Mr Richards described as "intense pressure from the participants in that bid, particularly from the acquirer". Its recommendation that the proposed deal be referred to the competition authorities was one of the defining moments of Mr Richards' eight-year tenure as Ofcom chief executive. He said: "I'm very pro-market and I'm very pro-competition. But any country has to be very mindful of letting too much power in the media into too few hands, and I say that without reference to any individual or company.
"There's always a danger if you have too concentrated a media because of the relationship that creates with the political system and public opinion."
Mr Richards also complained of the "unhelpful" legal battles Ofcom has fought with BSkyB as the satellite broadcaster has sought to challenge in the courts a series of rulings by the regulator on competition issues. "My regret is that we have spent years and years in court and millions and millions of pounds in a court battle which takes too long, costs too much and I don't think is particularly helpful."
He said he felt vindicated by court rulings in the regulator's favour and said Ofcom was right to press for greater consumer choice in the pay-TV sector, including changes to the terms on which Sky shares its sports content with other companies. "What we set out to do was promote competition in the context of what was then a highly concentrated market and I think we have achieved that. I think there is now more choice, more competition and more retail innovation."
He claimed that the litigation system was "out of kilter" and allowed large companies to exploit their financial and legal muscle to challenge Ofcom rulings. "It's a bit too easy to appeal the decisions, it's a bit too easy to delay the effective decisions, a bit too easy for very large companies to throw money at litigation as a tactic, and I think that skews things against smaller companies," he said.
Mr Richards, 49, will be succeeded by the former Treasury official Sharon White in March. He said that he left the regulator in "good shape".
In terms of digital infrastructure, the UK was "the best in the EU big-five economies", he said. "I think we have made great progress to create a competitive infrastructure market around broadband and mobile where UK consumers enjoy among the lowest prices and the best choice anywhere in the world."
Register for free to continue reading
Registration is a free and easy way to support our truly independent journalism
By registering, you will also enjoy limited access to Premium articles, exclusive newsletters, commenting, and virtual events with our leading journalists
Already have an account? sign in
Register for free to continue reading
Registration is a free and easy way to support our truly independent journalism
By registering, you will also enjoy limited access to Premium articles, exclusive newsletters, commenting, and virtual events with our leading journalists
Already have an account? sign in