Is Rupert Murdoch about to cover up his Page 3 girls for good?
News Corp chief admits criticism that  feature is 'so last century' may be right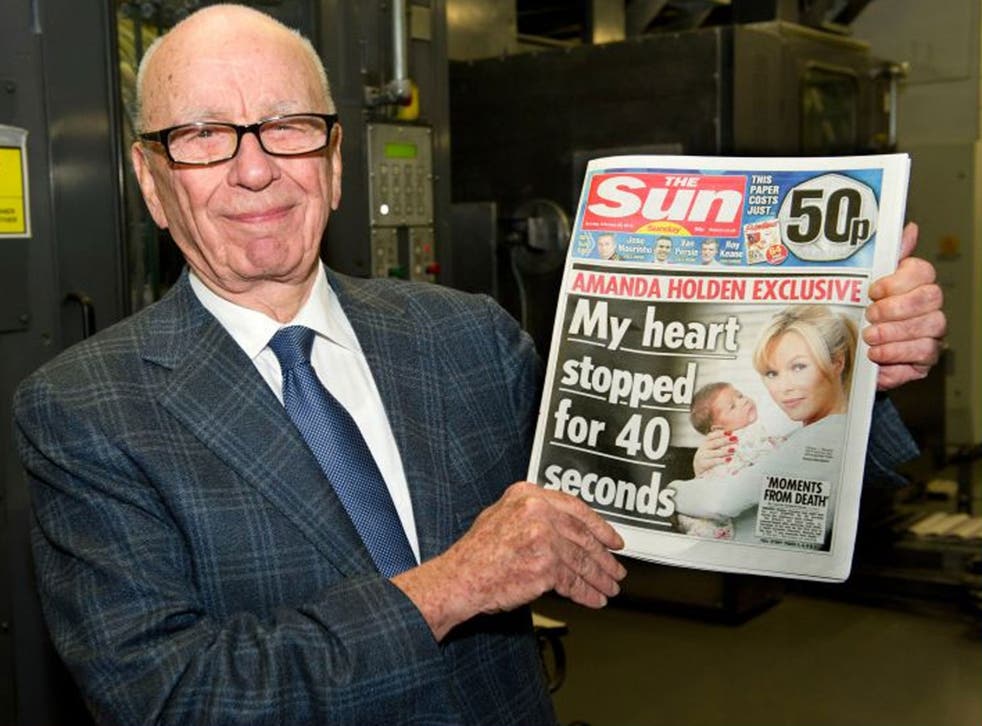 Campaigners have vowed to fight until "the topless pictures are gone" after Rupert Murdoch hinted he was considering covering up The Sun's Page 3. Yet those who have worked at News International believe protesters should not pop the champagne corks yet.
The boss of News Corporation – the parent company of NI – was responding to a tweet suggesting the page, which has run a topless woman for 42 years, was "so last century".
The Australian tycoon said: "Page 3 so last century! You may be right, don't know, but considering. Perhaps half-way house with glamorous fashionistas." This was an unexpected public admission from Murdoch that he has doubts about the long-running Sun feature, which last year prompted a series of new protests.
Angela Towers, who works on the No More Page 3 campaign, said: "We're really pleased he's looking at it.
"This is a good step forward, but we're going to keep applying pressure until the topless pictures are gone."
The campaign, started last September by actor Lucy-Anne Holmes, set up a petition calling on The Sun editor Dominic Mohan to "take the bare boobs out of The Sun". It now has almost 64,500 signatories.
Those behind the campaign declared: "Stop conditioning your readers to view women as sex objects."
The support quickly snowballed, with backing from celebrities including Jennifer Saunders, Lauren Laverne and Alastair Campbell. However, a former News International senior executive advised the campaigners that they should not feel too triumphant: "Rupert has been prevaricating over this for many years, but I would not read much into it. The paper's circulation is in decline and they are scared of giving it up."
The source continued: "Page 3 is totally out of its time; it's embarrassing. It is constantly reviewed and discussed. But the core reader is someone who still likes it."
Jules Stenson, a former journalist who was at the News of the World for 15 years, remarked: "If The Sun abandons Page 3, it will immediately hand 500,000 readers to Richard Desmond's Daily Star. It would be commercial suicide."
Labour MP Clare Short launched a campaign against Page 3 in 1986 but was branded as "fat and jealous of beautiful women" by the paper.
The current anti-Page 3 campaign holds weekly protests outside The Sun's headquarters in London.
Mr Mohan told the Leveson Inquiry that Page 3 was an "innocuous British institution" that represented "the youth and freshness [of] natural beauty".
Register for free to continue reading
Registration is a free and easy way to support our truly independent journalism
By registering, you will also enjoy limited access to Premium articles, exclusive newsletters, commenting, and virtual events with our leading journalists
Already have an account? sign in
Register for free to continue reading
Registration is a free and easy way to support our truly independent journalism
By registering, you will also enjoy limited access to Premium articles, exclusive newsletters, commenting, and virtual events with our leading journalists
Already have an account? sign in
Join our new commenting forum
Join thought-provoking conversations, follow other Independent readers and see their replies