Leveson Inquiry: Former reporter Richard Peppiatt tells of 'threats'
Ellen Branagh
,
Sam Marsden
Tuesday 29 November 2011 13:11 Comments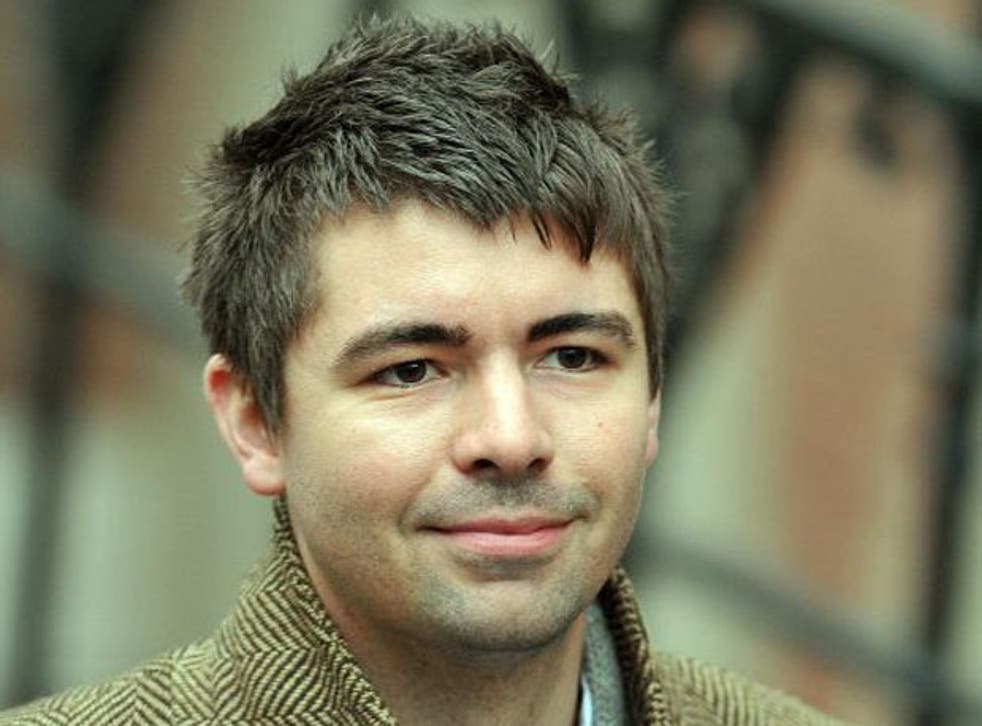 A former Daily Star journalist claimed today that he received threats and may have had his phone hacked after he quit the paper in protest at what he claimed was its anti-Muslim propaganda.
Richard Peppiatt told the Leveson Inquiry into press standards that he received threatening phone calls, text messages and emails after he leaked his outspoken resignation letter to the Guardian newspaper.
Mr Peppiatt said the messages included, "We're doing a kiss and tell on you", "You're a marked man until the day you die", and "RD will get ya" - a reference, he suggested, to Express Newspapers owner Richard Desmond.
"It worried me enough to get my girlfriend to move out for a couple of days because I didn't know at the time where it was coming from and the frequency, all through the night, got me thinking for her safety it's best that she lets this cool off," he told the inquiry.
The journalist said he was also emailed details of a voicemail left on his phone by a friend cancelling an arrangement to see Arsenal play Barcelona after the message was apparently deleted.
"I see no way that the information could have been known unless my voicemail had been accessed," he said in a witness statement.
Mr Peppiatt, who worked as a full-time freelance journalist for the Daily Star for two years, claimed that editorial decisions at the paper were "dictated more from the accounts and advertising departments than the newsroom floor".
Giving an example, he told the inquiry: "I did a feature about M&S skinny pants and it was because they were trying to get an advertising contract with M&S.
"There was no journalistic merit in this - it involved me posing for pictures in my pants."
He also said public relations had a "huge influence" on journalism.
"In two years I went on four free holidays from PR companies in order to give their stories an extra push," he said.
"I was not alone in this, and certainly the higher up the chain you were, the greater the incentives that may be offered."
Mr Peppiatt claimed that the Daily Star shaped stories to fit its "ideological perspective" and that quotes and details of articles were regularly made up.
He read out a series of misleading headlines run by the paper, including "TV King Cowell Is 'Dead"', "Chile Mine To Open As Theme Park", "Angelina Jolie To Play Susan Boyle In Film" and "Bubbles To Give Evidence At Jacko Trial".
The reporter said he did not think newspaper regulator the Press Complaints Commission - from which Mr Desmond withdrew in January - was "held in esteem" at the Daily Star.
Mr Peppiatt said the Daily Star "did not really use" private detectives, adding: "I don't think that was some sort of ethical decision as much as a financial one.
"Their budget is significantly smaller than some of their rivals, and often they are quite happy just to follow up other people's news rather than be too bothered about actually getting genuine exclusives themselves."
PA
Register for free to continue reading
Registration is a free and easy way to support our truly independent journalism
By registering, you will also enjoy limited access to Premium articles, exclusive newsletters, commenting, and virtual events with our leading journalists
Already have an account? sign in
Join our new commenting forum
Join thought-provoking conversations, follow other Independent readers and see their replies