The Independent's journalism is supported by our readers. When you purchase through links on our site, we may earn commission.
New York Times in Pakistan removes article on brutal killings of secular bloggers, leaving front page and page two blank
The New York Times' Pakistan correspondent tweeted a copy of the paper without the article and one with it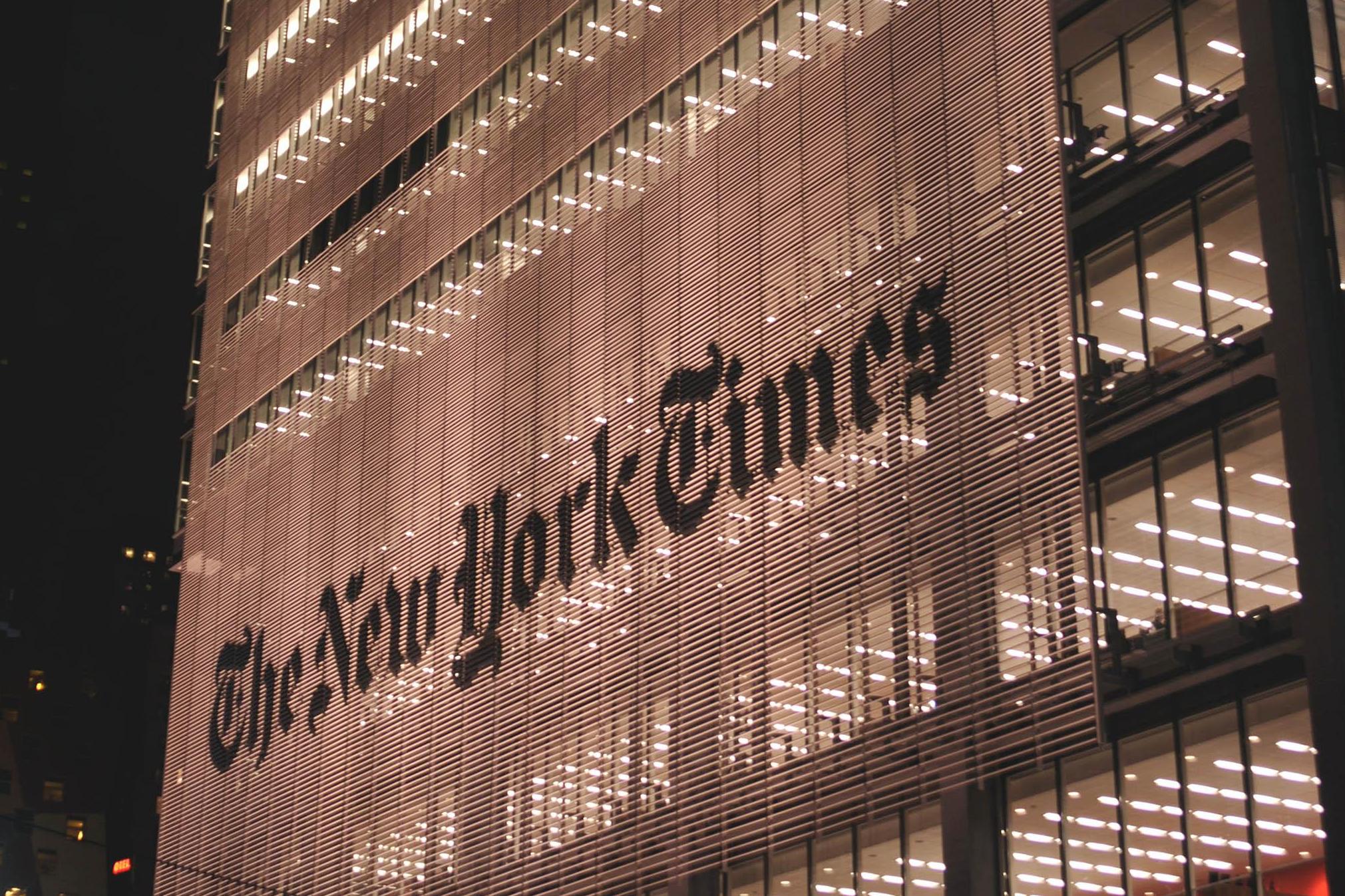 The International edition of the New York Times newspaper had two blank pages after printers in Pakistan removed an article.
An article by one of the paper's freelance correspondents, Joshua Hammer, headlined "The imperilled bloggers of Bangladesh" was removed from the front page and page two.
The New York Times' Pakistan correspondent, Salman Masood, tweeted a physical copy of the paper without the article and the online edition with the article, showing a stark difference.
The article focused on the brutal attacks and murders on a group of Bengali bloggers who are in support of gender equality, human rights and civil liberty and are battling online with Islamists.
At the heart of the piece is a man named Asif Mohiuddin an online activist, who had to flee Bangladesh after his free thinking, atheist views and secular blogging put him in sever danger.
He was brutally attacked outside the IT company building he worked at, with an eight-inch kitchen knife that missed his spinal cord by half a centimetre.
Mr Mohiuddin met his attacker while imprisoned in Dhaka's Central Prison for his secular online activity, who said he wanted to do something for jihad. When he asked what the attacker would do once he left prison, he said: "I will try again."
World news in pictures
Show all 50
Mr Mohiuddin is part of a movement, which started in chat forums in 2001 in Bangladesh and then moved to a website called Mukto-Mona, which translates as "Freethinker", in Bengali.
The article also revealed that a dozen young madrasa students, who were involved in the attack on Mr Mohiuddin and other secular bloggers, openly admitted to their crimes and divulged information on an extremist group whose specific intent was to murder secular bloggers.
Niloy Neil, another who blogged about criticising Islam, was killed in August by a gang with machetes who broke into his apartment in the country's capital city.
In October, a publisher of a secular blog, Avijit Roy was hacked to death in Dhaka, where local Islamist militants were blamed. Three other bloggers were also injured in the attack.
At least four other atheist bloggers have been killed in the countrylast year for writing critically about Islamist militancy.
Join our commenting forum
Join thought-provoking conversations, follow other Independent readers and see their replies