Phone hacking: Director of Public Prosecutions faces legal challenge after deciding not to pursue conviction
Alison Saunders' claim there is 'insufficient evidence' for conviction has come under fire from hacking victims' lawyers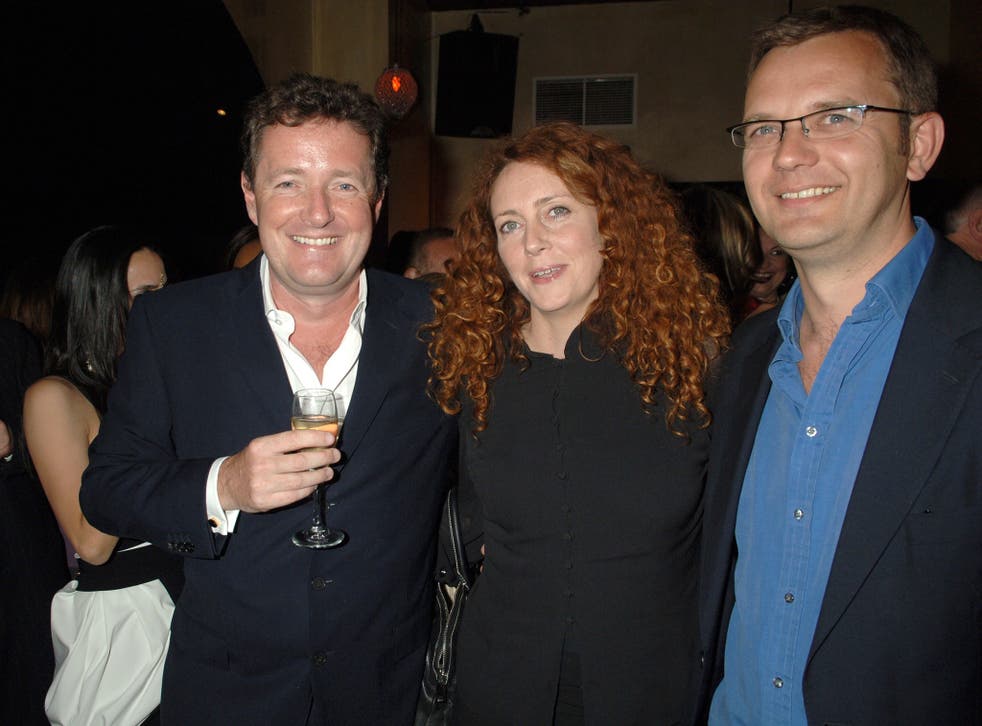 The Director of Public Prosecutions has come under fire over her decision not to prosecute Mirror Group journalists and editors for phone hacking – despite the publisher admitting criminal activity took place and paying out tens of millions of pounds in damages and associated legal costs.
Lawyers representing victims hacked by Trinity Mirror's three national newspapers say they will lodge a legal challenge next week to Alison Saunders' claim that there is "insufficient evidence" against Mirror journalists to provide a realistic prospect of conviction. Former Mirror editor Piers Morgan said he planned to get "spectacularly drunk" to celebrate the ruling.
The decision on hacking by Mirror journalists came as the Crown Prosecution Service (CPS) also announced there was insufficient evidence to bring corporate charges against Rupert Murdoch's News UK. The CPS's double ruling effectively shuts down Scotland Yard's two lengthy and expensive investigations into hacking at the Mirror and the Murdoch-owned newspapers. Operation Weeting, and its subsidiary, Operation Golding, are now thought to have cost close to £23m.
The wider costs of the Metropolitan Police's investigations into Fleet Street journalism and its illegal practices, when legal costs are factored in, is expected to top £50m.
Earlier this year Ms Saunders was criticised for her decision not to prosecute Lord Janner on child sexual abuse charges, despite the peer and former MP meeting the test requirements for prosecution. She was also criticised for dropping charges against nine journalists who were part of the Met's Elveden investigation into payments to police and public officials.
Dr Evan Harris, co-director of the press reform pressure group Hacked Off, described the CPS's decision regarding the Mirror as "outrageous".
He said that during the recent civil trial against Trinity Mirror – which resulted in record privacy damages for eight test-case victims – the court was presented with "reams of documentary evidence". This included data from the Mirror's phone systems, and accounts from former journalists who offered "chapter and verse evidence" that hacking was endemic and reached the very top of Mirror Group Newspapers (MGN).
It was alleged during the case heard by Mr Justice Mann that up to 41 journalists at MGN titles had illegally accessed voicemails, and that tutorials which honed and spread the practice had been arranged by editors and senior staff. Dr Harris said: "The hundreds of people who were victims of illegal conduct by the Mirror will be disappointed by this decision."
A leading lawyer with connections to the victims said: "Although it has been proved and admitted that there was large-scale criminality, hacking is now being buried as a low-scale crime. Two newspaper groups profited from this. One has been partially dragged through the courts. If the other is not held accountable in criminal courts, then justice has not been served."
As in the case of Lord Janner, a review will be sought to overturn the DPP's decision on the Mirror Group charges. The judicial examination is expected to challenge the CPS claim that it had not been possible to prove that calls from Mirror phone numbers to voicemails were "definitely instances of phone hacking".
Announcing its decision, the CPS said it was "not possible to determine which individuals were responsible for making specific calls" as it was a "common practice" for MGN journalists to swap phones.
Operation Golding targeted phone hacking at MGN. Those formally arrested during the investigation included the former Sunday Mirror editor Tina Weaver, the former People editor James Scott, the former deputy editor of The People Nick Buckley, and another former People editor Mark Thomas. Lee Harpin, the agenda editor for the three MGN national titles, was also arrested. The former Sunday Mirror news editor, James Saville, was questioned by police. Two former Daily Mirror editors, Piers Morgan and Richard Wallace, were questioned under caution.
Mr Morgan, now working in television, wrote on Twitter: "As I've said since this investigation began four years ago, I've never hacked a phone and nor have I ever told anybody to hack a phone." Mr Harpin also took to Twitter, writing: "This has been a horrendous and unnecessary ordeal."
Trinity Mirror issued a short statement, saying that it had previously announced that some of its journalists had been arrested in connection with phone hacking and that the police had now said no further action would be taken.
Ms Saunders' decision not to advance the police investigation into corporate liability at News UK had been expected, even though there had been pressure on the CPS to use the News UK case as an opportunity to test the UK's out-of-date law on corporate criminal liability.
Although Andy Coulson, the former editor of the News of the World, was convicted on hacking-related charges, Ms Saunders said his seniority could not be described as "a controlling mind" of the company – a requirement central to a successful corporate prosecution. She hinted that corporate liability laws needed updating, stating: "The law means it is especially difficult to establish criminal liability against companies with complex or diffuse management structures."
Hacked Off also attacked the DPP's decision on News UK. Dr Harris said: "Rebekah Brooks was involved in the deletion of emails and making massive secret payments to victims to 'defend the company's reputation'. The company profited from this. We never wanted to see journalist foot-soldiers prosecuted. Now those who gave the orders have escaped prosecution."
News UK said it had "long ago" apologised for the conduct that occurred and paid compensation. It said it had reformed its business, and now "relished" the chance to focus fully on professional journalism.
Register for free to continue reading
Registration is a free and easy way to support our truly independent journalism
By registering, you will also enjoy limited access to Premium articles, exclusive newsletters, commenting, and virtual events with our leading journalists
Already have an account? sign in
Register for free to continue reading
Registration is a free and easy way to support our truly independent journalism
By registering, you will also enjoy limited access to Premium articles, exclusive newsletters, commenting, and virtual events with our leading journalists
Already have an account? sign in
Join our new commenting forum
Join thought-provoking conversations, follow other Independent readers and see their replies