Scoop! The curious world of Edward Trevor, the ace reporter who never was
He's the News of the World reporter, now under investigation, who scooped Fleet Street with tales of sleaze. But the most incredible thing about his stories? The author never existed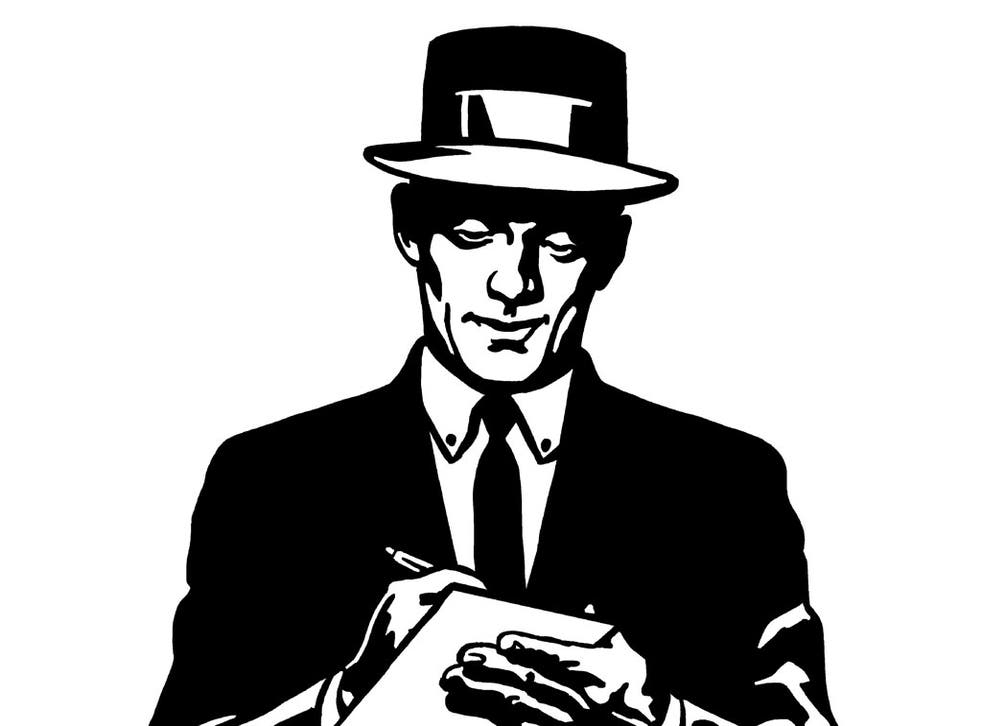 Of all the veteran reporters working for the News of the World during the period being investigated by Scotland Yard, one in particular will certainly never be arrested. That is because Edward Trevor doesn't exist. But that didn't stop his byline appearing on nearly 300 stories published in the ill-fated Sunday tabloid.
Edward Trevor might have been a fiction but the work published under this strange sobriquet is being studied by detectives from Operation Weeting, which is investigating phone hacking and other potential criminality at the defunct newspaper.
Trevor was in many ways the complete News of the World reporter. He could turn his hand to the sleaziest sex story or write celebrity gossip or well-aimed political barbs – and always with the newspaper's trademark wit and generous use of cliché and puns.
Detectives are interested in Trevor because this "house byline" appeared on work that for various reasons the real author did not want to be associated with. The anonymous stories offer fresh insight into the newsroom culture at the News of the World.
Among Trevor's scoops were a number of sordid tales exposing the private lives of the rich and famous. One of his scoops involved the TV presenter Angus Deayton, who, Trevor revealed, had "hired a hooker so he could enjoy a three-in-a-bed drug-fuelled sex romp ... with his secret mistress".
Trevor, or whoever the real author was, told readers in October 2002 that Deayton hoped to keep the relationship "under wraps" but that "bare details of the fling came out shortly afterwards". The story was sourced to unnamed "friends", one of whom alleged: "Angus could not believe that his mistress was prepared to do this with him. He was in dreamland and simply could not get enough."
The EastEnders actor Steve McFadden was revealed by a Trevor article in July 1999 to have made up with the girlfriend who walked out on him with their baby daughter two months earlier.
"He called Angie and poured his heart out, begging her to give him a second chance," a "source" told Trevor. "She listened to what he had to say."
Another Trevor showbiz story, also based on tittle-tattle, claimed Catherine Zeta-Jones had "told friends" she wanted to shun Hollywood and marry Michael Douglas in a Welsh chapel. In fact she wed in New York, although her ring was bought in Aberystwyth.
In a rare example of his long-form journalism, Trevor filed a 1,500-word piece on the actor and singer Robson Green in 1999, based almost entirely on information attributed to a "close pal" of Green's paramour. "He serenaded her with 'Unchained Melody' ... then went for encore in bed," ran the headline, in reference to the actor's hit record.
Some of Trevor's work was based on spite. He targeted Stephen Fry in February 1999 in a story headlined "Comic's sex chat sparks outrage".
It began: "Comedy favourite Stephen Fry is to strip naked in front of a girl of eight in a TV film."
Edward then described Fry as "a celibate gay man with no children" and quoted an unnamed mother saying she had refused to allow her daughter to audition for the film because "no parent in their right mind would let their child get involved with this smut".
The movie, Whatever Happened To Harold Smith?, featured a man with psychic powers and was rated 15.
Sometimes Trevor would take credit for undercover investigations to conceal the identity of real reporters. "Perverts On Parade" was a 1997 probe into orgies at the British Legion, full of references to debriefing and standing to attention.
The investigator "beat a hasty retreat" when spotted, said the article – an action that would have been unnecessary had the phantom figure of Trevor really been doing the reporting.
When star reporter Neville Thurlbeck found himself compromised during an exposé of a nudist bed & breakfast business in Dorset, he called for back-up from Trevor. "A SEX-MAD pair of nudists have left themselves a bit more exposed than usual ... by demanding money with menaces from the News of the World," he wrote, after pictures of a disrobed Thurlbeck were sent to his wife and to Private Eye. In 1997, after footballer and TV presenter John Fashanu had been cleared in a match-fixing trial resulting from an investigation by News of the World sister paper The Sun, Edward Trevor produced a kiss-and-tell alleging he was "sneaking off for steamy sex romps" while his wife supported him in court.
Some stories were outlandish. He claimed Britain was leading the arms race with the discovery of an E-Bomb "which neutralises the enemy with a volt from the blue". Trevor also told the world of a husband suffocated by his wife's 52in silicone-enhanced bust and of plans for a mile-long cruise ship designed to keep 65,000 rich passengers permanently out of the reach of the tax authorities.
Much use of the byline was innocuous, designed to protect the name of a journalist moonlighting from another news organisation or a writer who wished to protect their relationship with the subject of the story.
Trevor was also called on to report faithfully on a speech by Les Hinton, then executive chairman of the paper's publisher News International, who had claimed European legislation was threatening press freedom.
But Trevor enjoyed plenty of freedom. He wrote about News of the World golf holidays and special offers.
He was with the paper almost to the end, filing a tale in September 2010 that revealed James Corden was "lined up" to be a judge on Britain's Got Talent.
"James is well up for doing it," a "source" confided. At the time of going to press, Corden had yet to be confirmed in any such role.
Join our new commenting forum
Join thought-provoking conversations, follow other Independent readers and see their replies