Sued for £250m, thanks to Murdoch's meddling
Journalist John Lisners dug the business dirt on a pal of the media tycoon – and paid a heavy price
John Lisners
Saturday 26 May 2012 19:27 Comments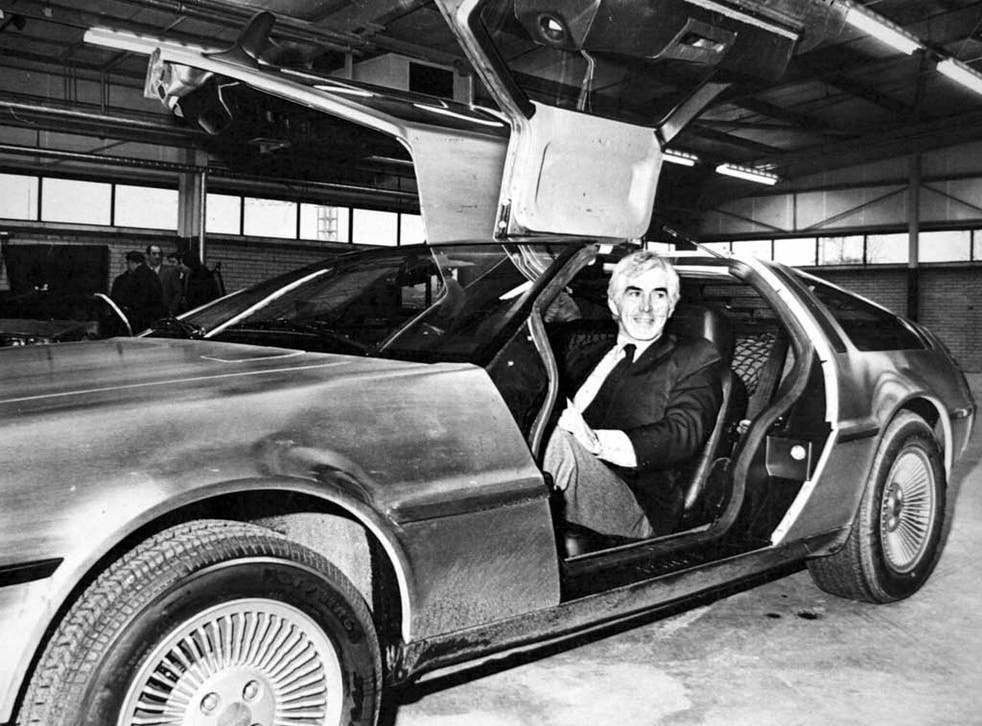 Investigative journalism can be a two-edged sword, as I discovered to my loss when inquiring into John Zachary DeLorean, the American car builder whose "dream" gull-wing DMC-12, built in Northern Ireland, lost the UK government more than £80m and shattered the hopes of thousands of Northern Irish car workers.
In 1980, a year before I exposed DeLorean, he telephoned me in London with a proposition: would I fly to New York and persuade a Detroit-based journalist to meet me there to discuss a book he had written that was critical of DeLorean. For this "simple" task I was to be paid £25,000 cash and all my expenses. I refused after discovering the sole purpose of the rendezvous was to serve a writ on the author. But it inspired me to make further inquiries of DeLorean whose English secretary, Marion, knew a mutual friend. I asked her to keep in touch since discovering that he was spending vast sums without a second thought.
Almost a year later, she requested I come immediately to New York to prevent DeLorean from restructuring the company to the detriment of his fellow directors and the British government. I flew to New York the same day (Thursday). Marion, her lawyer and other executives were able to supply me with all the information I needed. By Saturday, I had virtually wrapped up the story.
As a freelance, I had sold major stories to the News of the World throughout the 1970s. News International was paying me a considerable retainer just to give them first offer on my stories. I had discussed the DeLorean venture with Barry Askew, a campaigning editor recently appointed by Murdoch on the recommendation of The Times editor Harry Evans, who was over the moon when told that he could have this exclusive. It was his chance to show the new boss that the paper could run serious investigations with an international flavour. Askew got reporters to interview officials from the Northern Irish Office. Margaret Thatcher's office confirmed Scotland Yard had been requested to investigate. That was now our peg for the story.
By Saturday morning, Askew felt the matter was wrapped up and sent his right-hand man, Bob Satchwell, to the St John's Wood residence of Murdoch's legal consultant and barrister Sir Charles Gray for copy approval. By mid-morning the first three pages of the then broadsheet newspaper were set with my exclusive and Askew sent me congratulatory messages.
In the meantime, I put the allegations to DeLorean for comment. He denied everything as "asinine" and attacked the British government and Northern Ireland Office for not giving him even more money.
Before I left, he said to me: "John, you're never going to get this story published." Why? I asked. "I know who you are and where you are from and you will not get it published because I am a friend of Rupert Murdoch."
Later that afternoon, Satchwell apologised profusely but said there had been a change of mind over the story. Murdoch had been to lunch at Oxford with Lord Arnold Goodman, adviser to the great and good of Britain. During their lunch Murdoch had called Askew and was told of the DeLorean exclusive. Murdoch told Askew to hold the story. Lawyers were again called in to check my story and agreed with Murdoch that it was "unsafe". Askew argued against him, which later contributed to his brief tenure as editor. My story was killed.
On Monday, I took my exclusive to the Daily Mirror who ran the story all week. For that week I was a hero and invited to lunch with editors. The next week I became a virtual pariah. On the Friday I visited News International offices and was marched out of the building. I was told I would be banned from every News International publication and media outlet. Worse still, Murdoch introduced DeLorean to Lord Goodman. The Times and The Sunday Times defended DeLorean, praising his work and denigrating me.
I was disappointed that Harry Evans had allowed that to happen and wrote to him, but there was no reply. I was described by DeLorean in The Times as an "unemployed writer" trying to sell a sensational story, and that it was part of a conspiracy to destroy the company. Strong stuff indeed and, in my opinion, libellous and wrong.
Within two weeks, Lord Goodman's libel writ arrived, claiming damages of $250m from me and the Daily Mirror. (I counter-sued). Meanwhile The Times carried articles praising DeLorean. Even the Northern Ireland Secretary, Roy Mason, was given a page in The Times to declare "DeLorean is a winner, damn it!".
A year later, DeLorean was proved to be a total loser. My exposé was proved correct in every aspect and he was arrested over an attempted drugs deal. In fairness to Murdoch, following DeLorean's drug trial, I wrote to him to ask if the ban was still on. His editorial director called me to say the ban had been dropped.
John Lisners is a journalist and lawyer advising national newspapers. His book 'The Rise and Fall of the Murdoch Empire' is published this weekend by John Blake Publishing
Register for free to continue reading
Registration is a free and easy way to support our truly independent journalism
By registering, you will also enjoy limited access to Premium articles, exclusive newsletters, commenting, and virtual events with our leading journalists
Already have an account? sign in
Join our new commenting forum
Join thought-provoking conversations, follow other Independent readers and see their replies