Three Lions make Brazil go nuts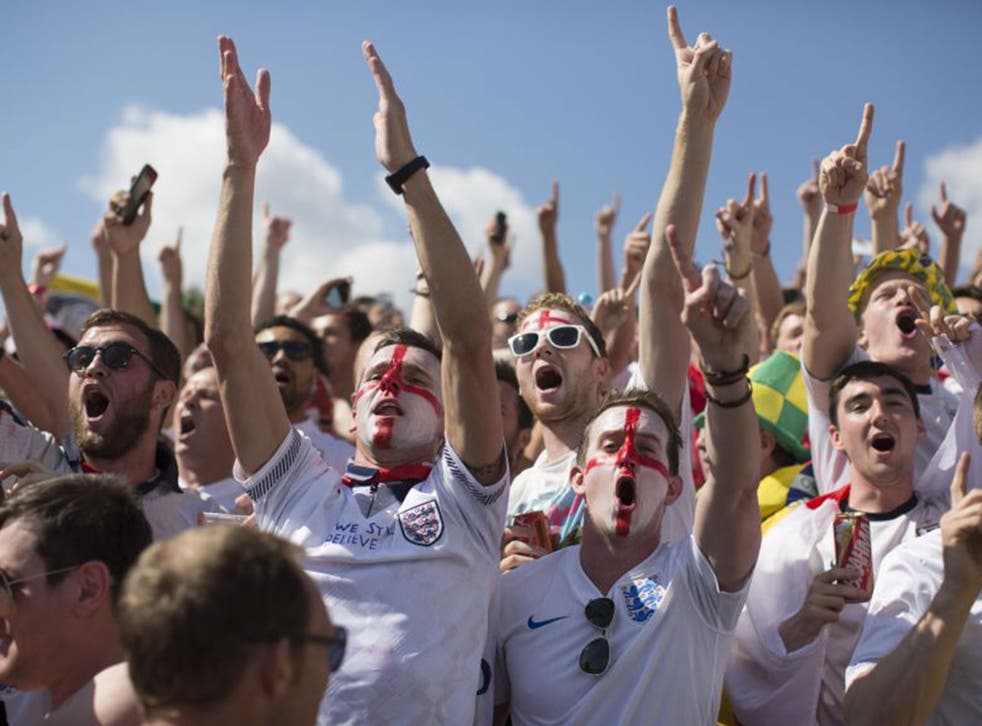 I've just returned from the World Cup in Brazil where the discomfort of England's travelling fans was compounded by the behaviour of British tabloids months before the tournament began.
When the English support arrived in Manaus the local press was eager for revenge on the Daily Mirror, which dubbed the capital of Amazonas "one of the deadliest places on earth". Roy Hodgson made things worse with clumsy comments on the local climate, saying "Manaus is the place ideally to avoid".
It was the England fans who got it in the neck. One article on Brazilian website UOL, accompanied by a picture of a slumped England follower, declared that the Three Lions support had failed to "score" in Manaus and had over-tipped the waiters, two big weaknesses in macho Brazil.
In another piece, England fan Stan Field, 44, gave an interview to a Brazilian journalist and posed for a picture in his Crusader outfit, proudly declaring that he had been wearing the uniform when he stepped off the plane in Sao Paolo. "Skol is fantastic," he said cheerfully, while holding his Itaipava beer.
"Englishman wears the same costume for three days and doesn't know what beer he's drinking," ran the headline.
Join our new commenting forum
Join thought-provoking conversations, follow other Independent readers and see their replies