Victory for press freedom as billionaire fails legal bid to force anti-bribery group to hand over 'evidence'
Information Commissioner rejected request from Beny Steinmetz to reveal Global Witness' files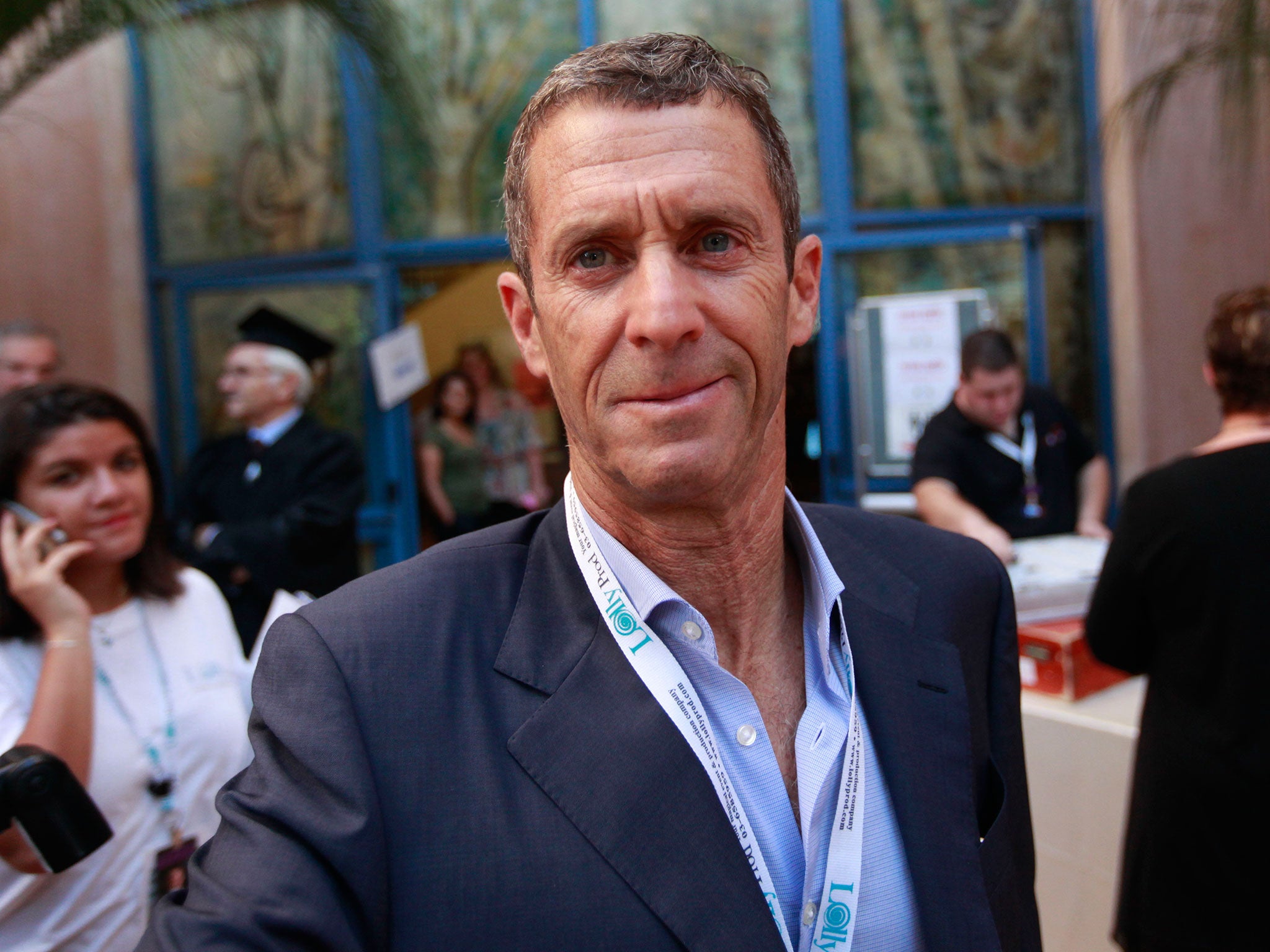 An anti-corruption body has claimed a significant victory for the public interest scrutiny of corporations, after an Israeli diamond billionaire lost a bid to force it to disclose material it holds on him and three senior executives.
Global Witness, which investigates corruption in governments and corporations, is being pursued by Beny Steinmetz and his company - mining giant BSG Resources - following claims that the firm paid bribes to acquire the rights to Africa's largest iron ore reserve. The allegations are denied by Mr Steinmetz and BSGR.
In a case testing whether campaign groups can claim the same public interest safeguards as traditional media for material they hold arising from investigations, lawyers for Mr Steinmetz sought to use the Data Protection Act to force the charity to reveal what information it held on him and three BSGR directors.
The Information Commissioner's Office (ICO) today confirmed that it had rejected the request after finding that Global Witness's activities, which include the compiling of in-depth reports on allegations of bribery and corruption affecting the environment, counted as investigative reporting.
The ruling, which BSGR said it will appeal, will be viewed as significant by both media organisations and campaign groups, who had been concerned at the impact of a ruling against Global Witness on their ability to protect sources as the lines increasingly blur between conventional news outlets and other providers.
Leigh Baldwin, an investigative journalist at Global Witness, said: "It is a victory for press freedom because it defines journalists by what they do, not whom they work for.
"With non-traditional media playing a growing role in exposing corruption and human rights abuses, all journalists - and their sources - need to know they can rely on the same protections available to the mainstream press."
The campaign group added that Mr Soros's foundation has no influence over its activities and its funding comes from multiple sources, including the Department for International Development.
BSGR and its lawyers had argued that the company was the victim of a smear campaign by Global Witness and the billionaire philanthropist George Soros, whose charitable foundation is one of the NGO's funders.
They asked for Global Witness to disclose all "personal data" it held on Mr Steinmetz, who made his estimated £3bn fortune in diamond trading, and his three colleagues as well the correction or destruction of all such information that was "inaccurate". It also sought damages.
The ICO rejected the request after finding that the campaign group was covered by an exemption in the act which allows data to be withheld by a publisher if it is gathered for journalism.
In a statement, the ICO said it had found that Global Witness could "rely on the exemption that exists… for the collection of personal information for the purposes of journalism that is in the public interest".
The privacy battle is part of a wider, long-running legal and battle arising from BSGR's acquisition in 2008 of rights to half of the Simandou mining concession in Guinea, the largest single iron ore deposit in Africa.
The award, granted in the final days of the rule of the west African country's authoritarian president Lansana Conte [ACUTE ACCENT ON E], was then removed from BSGR earlier this year after an inquiry by Guinea's current government concluded that the company had paid bribes to win the rights. Mr Soros, who has worked with African governments on governance, helped Guinea to draft the mining code which subsequently led to BSGR being stripped of its lucrative holding.
BSGR has strongly denied the corruption claims and is currently involved in multiple lawsuits, including action against the Guinean government. It earlier this month announced it is suing the Serious Fraud Office and the Home Secretary Theresa May over co-operation being offered by the British authorities to their Guinean counterparts.
It is understood that BSGR, which is based in Guernsey, will seek a judicial review of the ICO decision. In a statement, the company said: "The ICO has not applied the law correctly and we will be asking the courts to review its decision."
Join our commenting forum
Join thought-provoking conversations, follow other Independent readers and see their replies