Victory for <i>The Independent</i> as secret court opens its doors
Judge rules that media organisations should be able to attend hearings at the Court of Protection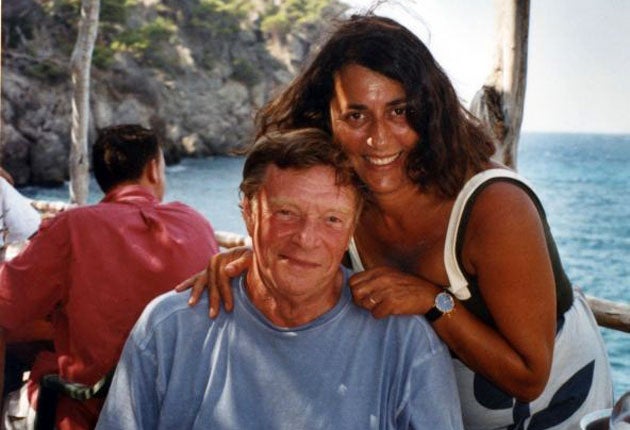 A secretive court which handles some of the most difficult and sensitive cases in England and Wales is to open to the media for the first time, after a successful legal challenge by The Independent.
The cases are currently heard behind closed doors at the Court of Protection and involve vulnerable people incapable of managing their own affairs, including brain-damaged soldiers, people with Alzheimer's disease and others lacking mental capacity. In a test case before the High Court in London, this newspaper argued that such matters should not be decided in secret.
In a landmark ruling yesterday, Mr Justice Hedley said the media should be allowed to attend future hearings at the court, provided they have "good reason" to do so. However, they will remain closed to the public due to the sensitive nature of the hearings.
The test case, which was brought by The Independent and supported by other media organisations, centred around a severely disabled but uniquely gifted young man who is incapable of making decisions about his own affairs. He lives in accommodation managed by a national charity but his talents have brought him international fame. He cannot be named due to reporting restrictions.
"The practice of these gifts brings very substantial personal and financial consequences and raises issues which will require careful and disinterested decision-making to be made on his behalf in the future," the ruling stated. "Moreover, the question as to the extent he can make his own decisions will itself need to be kept under careful review, as such decisions will carry significant personal and financial implications."
Before yesterday's precedent was set, the Court of Protection was the last remaining British court in which all cases are automatically heard in private. The family courts were opened up earlier this year, allowing the media to attend and report on certain proceedings.
Lawyers for Independent News and Media (INM), the owner of The Independent and The Independent on Sunday, argued that there was a strong public interest in the media being given access to "appropriate" cases at the Court of Protection, in the interests of open justice.
Romana Canneti, a lawyer with INM's legal department, said: "This is an important test case about a little-known area of law which could potentially affect any of us. As the edict goes, 'Justice must not only be done, it must be seen to be done'."
In his ruling, Mr Justice Hedley said that the man's name, talent, disability, and reliance on others for his care and management of his affairs, could all be reported at the hearing when it takes place. But he agreed that his decision should be tested in the Court of Appeal to ensure that his conclusions over the balance between privacy and freedom of expression were correct.
The Justice Secretary, Jack Straw, recently ordered a review into the workings of the court – which hears about 23,000 cases a year – after it emerged that it had received 3,000 complaints from members of the public in its first 18 months of operation.
A spokesperson from the Ministry of Justice said: "We cannot comment on individual cases.
"We have always said that it is open to the press to make an application to attend the Court of Protection on a case-by-case basis, and this is what has happened. This judgment clarifies some of the issues raised by allowing the press access to such hearings and any appeal may provide even further clarification."
The court has so far taken control of more than £3.2bn of assets, acting in cases where people do not leave a "living will", or lasting power of attorney, which hands control of their assets to family or friends. But because the media have been prevented from attending hearings, many of these cases have never been reported.
Yvonne Hossack, a solicitor who represents vulnerable elderly people and who has campaigned against the closure of care homes, said: "I think that what The Independent has done is very important. When decisions are made about disabled people by local and health authorities, no names are mentioned and no details are given of their cases or the effects on them. What that does is dehumanise them.
"Our job is to protect disabled people, and the best way to do that is by making sure the public see what is being done."
The system has also been accused of treating people with undue suspicion, presuming from the outset that they intended to defraud their relatives or were not acting in their best interests.
Henry Bellingham, the shadow Justice Minister, said: "Conservatives would like to see more transparency in courts, so fewer private sittings. We want the Government to deliver on its promise to allow more openness in the family courts."
The court usually appoints relatives to act as "deputies" on behalf of the incapacitated person, but it can also give the role to solicitors or local-authority officials. One such case involved Sunita Obhrai, who claimed that the court had appointed Buckinghamshire County Council to run her 76-year-old mother's affairs without her knowledge. She said the council had taken over her mother's bank account and charged her £1,000 a year in fees in return for managing her rent and utility bills.
"She is given just £20 a week pocket money. Council officials even came and searched her flat while she was asleep in her bedroom. They told me they had to retrieve documents so they could do their job. It is unbelievable that they can behave in this way," Ms Obhrai said.
A car accident forced me to confront this alien institution
The day I witnessed my husband Michael being hit by a car on a quiet country lane, my life fell apart. He toppled to the ground and never stood up or spoke again. Not only was I losing the person I had loved for over 30 years, I was about to be forced into a relationship with an alien and intrusive institution I had never heard of – the Court of Protection.
My husband and I were independent working people. We had written our wills, in which we left everything to each other. Both names were on the deeds of our property. But now, to live as we always had, I needed access to his bank account. Michael was in a coma and could not sign his name to give permission. My only recourse was to apply to become his Official Receiver (now called a Deputy) at the Court of Protection.
This meant filling in complex forms detailing every aspect of our lives. I also had to give notice to my children and step-children of my application. This would have been daunting at any time; after the accident, it was exhausting and humiliating. The court brought almost as much distress into my life as the accident. It was at odds with everything we were going through.
It became clear that the court's primary role was to protect Michael from me. I was doing everything possible to look after my husband but its main concern seemed to be to protect itself from accusations of wrongdoing should he recover. To carry out this unwanted task, it took large amounts of money from his bank account and time, energy and emotion from me.
I had to fill in forms, answer letters, make calls, hire an accountant, be visited by a court representative – at a time when I was distressed and occupied in looking after my husband and family. Demeaning restrictions were placed on my spending. If I needed more than £500 at any one time, I had to get permission from the court, even to pay our daughter's university fees.
Each time I phoned the court, I spoke to a different clerk and had to explain my situation anew, and it would take two weeks for the court to reply. I felt threatened by the notion that, if I did not do everything I was told to do, an unknown person could take over our lives.
When Michael died, I had been through three years of extreme emotional distress. It had cost me more than £3,000 in payments to the court and accountants. When I closed the Receiver's account, I cried with joy. I was free once more.
Join our commenting forum
Join thought-provoking conversations, follow other Independent readers and see their replies