Request shows and rehabilitation: How prison radio changes the lives of inmates
Prison radio is one of the only ways inmates can access the outside world. Kashmira Gander finds out how it can play an essential role in rehabilitation 
Kashmira Gander
Tuesday 06 September 2016 15:49 Comments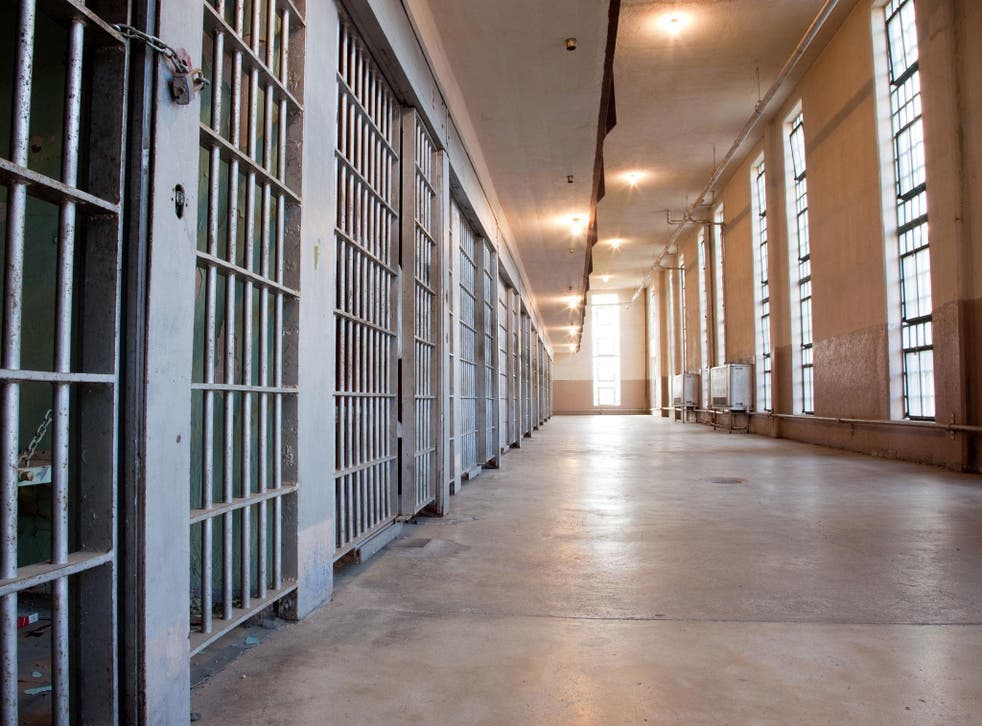 Imagine that you live with two strangers inside a stripped-out bathroom where they left the toilet behind. You spend the majority of your day inside these four walls. One of you is a recovering drug addict and the other is struggling with mental health issues. Like half the adults around you, you have the literacy skills of an 11-year-old and struggle to read or write. This, says bank-robber-turned-journalist Noel Smith, is the mind-numbing reality for the majority of the 85,000 people currently behind bars in England and Wales.
And he should know. After spending 32 of his then-49 years locked away, he was released in 2010 and is now the commissioning editor for the monthly prison magazine Inside Time. One of the tiniest chinks of light in the inmate's nightmare, he says, is the shared-cell TV providing a handful of channels and stations including National Prison Radio (NPR).
"When you're stuck in a room that size for 23 hours a day with no access to the outside world except the radio, NPR becomes a good friend," says Smith. So the inmates in the 1,100-capacity HMP Isle of Wight are understandably upset that an aerial broken since last October has denied them access to the station made by and for prisoners. It's been covered in other papers; by the BBC, and still nothing has happened.
Who cares, you might ask? A recent poll shows that two thirds of people in the UK believe prison life should be made tougher still to deter re-offending. And such is the negativity towards provisions for prisoners that the NPR declined to comment for this article, rather than rock the boat.
No matter. It's obvious that rehabilitation is better than repeat-offending. And in that context, prison media such as NPR (and Inside Time for those who are literate) are invaluable for a population that has doubled in two decades to become the highest in Western Europe, and witnessed a seven-year-high in suicides last year.
Prisoners can thank the reforms instituted by the 1991 Woolf Report, which followed the worst prison riots in UK history, for their current access to media. Before in-cell TVs, the few punctuations in their boredom were selected broadcasts played over a whole wing. (Smith recalls how The Archers was a firm favourite.) And back in those days, "window warriors" would vent their anger by hurling insults across the prison courtyards from their cells at night which would lead to fights during communal time.
Yet while the BBC or ITV occupy and inform prisoners in institutions where the internet is cut off and newspapers are a luxury, tailor-made programming can change lives – particularly for the functionally illiterate. That's why more than three-quarters of prisoners listen to NPR for an average of ten-and-a-half hours a week, with 37 per cent tuning in daily.
The day starts with the Porridge breakfast show, keeping prisoners clued up on current affairs. Award-winning Prime Time discusses issues such as poverty, poor housing and mental health. The Family Request Show, meanwhile, enables people to dedicate songs to those behind bars. (Research shows that maintaining family ties can reduce reoffending by 39 per cent – and last year alone, the station received almost 10,000 requests and messages from prisoners and their loved ones.) And the then there's Books Unlocked, NPR's latest campaign with the National Literacy Trust, which 39 per cent of listeners said encouraged them to read or write more.
Other charities also use the in-cell TV to raise awareness of their programmes. For example, RAPt which helps to rehabilitates prisoners with addictions, has been working with WayOut TV, a channel at HMP Norwich and HMP Wayland, on a bespoke advert that aims to ensure all prisoners are aware of the service and how to access it, and are hoping to expand the service through NRP. And as Jason Moore, head of governance at RAPt, says: "It's an important innovation, because it's accessible for those who may not be able to read leaflets, as well as helping to appeal to different learning styles. The content is also shown regularly, so that our message is regularly reinforced, which is important for prisoners who can be confused and overwhelmed in the early days of their sentence and have a lot of information to process."
The chance to help create programming, meanwhile, engages hard-to-reach offenders with no qualifications. "Go on to a prison wing and ask who wants to attend a basic skills course and you will not get many takers. Ask if they want to 'make radio' and you will get the opposite response," says Dr Katherine Albertson, a senior lecturer in Criminology at Sheffield Hallam University – who conducted a study into NPR's impact – adding that growing evidence shows that art-based projects help prisoners to feel empathy towards victims.
Certainly, for one ex-inmate – a 33-year-old who served four years in HMP Rochester for fraud – NPR made prison less "dreadful, isolating and lonely". But it was creating news programmes for the station with a voice-recorder and an offline laptop that helped him to land a job in journalism when he was released. Sure, it could be tough – "If you upset or annoy someone inside, they won't complain to Ofcom" – but also positive, he says, recalling how illiterate inmates thanked him for his part in a reading programme.
Likewise, Smith is an example of how rehabilitation works. After teaching himself to read as a teenager with the children's books given to him by a priest, Smith studied journalism in prison – something which he laments the Government no longer pays for – and wrote six books as well as pieces for Inside Time, The Guardian and The Independent. "It's essential for people who have almost nothing to be connected to the outside world in some small way," he says. "NPR radio is a lifeline." And the Isle of Wight's prisoner's still need someone to fix their aerial.
Register for free to continue reading
Registration is a free and easy way to support our truly independent journalism
By registering, you will also enjoy limited access to Premium articles, exclusive newsletters, commenting, and virtual events with our leading journalists
Already have an account? sign in
Join our new commenting forum
Join thought-provoking conversations, follow other Independent readers and see their replies