BBC asks viewers to share their musical memorabilia to tell 'The People's History of Pop'
The new BBC4 series will tell the story of British rock & pop through the ages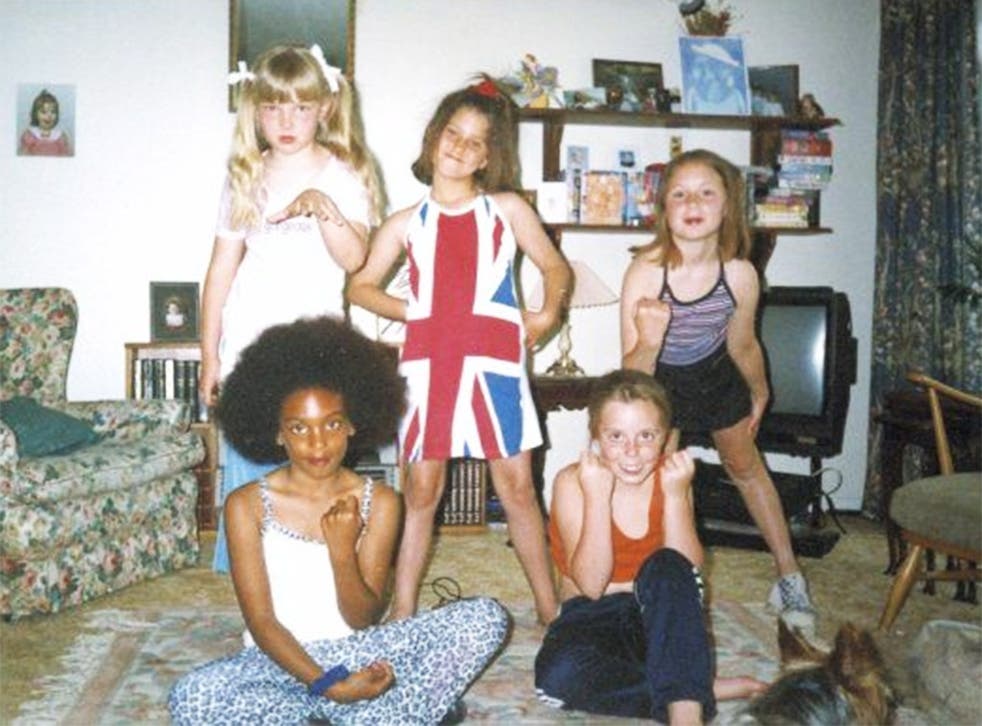 Do you treasure a ticket stub from David Bowie at Aylesbury Friars? Is there a glow-stick from an illegal rave in your attic? Does your teenage diary list every band you ever saw in painstaking detail?
Now the BBC is asking viewers to share their most cherished musical possessions to help tell The People's History of Pop through a unique crowdsourcing appeal.
An online archive is being created for a new BBC4 series which will tell the story of British rock & pop music from the 1950s to the noughties - but without the traditional narrative from chin-stroking "experts".
Instead The People's History of Pop will use photos, ticket stubs, teenage diary entries, fan club gifts, school band recordings, wrist bands and rare footage to trace the rapid turnover of youth movements which made being a pop fan an exhilarating experience for millions of Britons.
Viewers are invited to create a profile on Historypin, a web platform which runs projects with communities to collect memories online, then take a picture of their memorabilia and upload it. Audio and video can be embedded too.
Beginning in 1956, each film will cover a different decade of music and feature fans talking about the best of the material captured in the virtual archive.
The producers, 7 Wonder, believe that the emotional resonance the memorabilia retains for its owners will help create an alternative social history of post-War Britain.
The first postings in the archive include a photograph of John Lennon on the back of a lorry with his skiffle group The Quarrymen in 1957, taken by a curious householder as the musical procession passed residents in the village of Woolton.
Craig Astley uploaded a picture of himself, then aged 4, with his first pop idol, the punk singer Toyah after a concert in Newcastle. "Sixteen years later and I received a phone call from Toyah herself if I would be interested in running her website," writes Astley, who now manages the singer's archive. "Pop dreams can come true."
The archive also includes pictures from a young girl's Spice Girls-themed birthday party, a hand-written demo cassette from 1992, marked Oasis, which was hawked around Manchester by Noel Gallagher, rare footage from 60s blues dances in Brixton and flyers from a 1988 Acid House rave at Wembley Studios. The scrawled back pages from one adolescent diary details "All the groups I've ever seen (1977-1980)."
Zoë Jewell, producer, said: "Most of us were huge fans of a pop star or movement, even if we only experienced that fandom for a brief period of time. The series is not snobbish, whether you were into prog, Two-Tone or Wham!, it's about hearing directly from fans what it meant to you at that time."
Due for broadcast next year, the BBC history of pop ends with the Britpop optimism of 1996, although the online archive extends into the noughties.
"It's the start of internet culture and there are fewer subcultural movements," Ms Jewell said. "Physical tickets are now becoming defunct. But people still save stuff and they are still having musical experiences they will cherish."
Ms Jewell, who uploaded her 90s cassette mixtapes, is particularly keen to receive garage recordings of teenage bands but admits "people can be unwilling to share their youthful endeavours."
The BBC is hoping to find a Sex Pistols fan with a rare acetate of the A&M Records pressing of God Save The Queen, now worth around £15,000.
Pop music: Good years and bad years

Show all 6
Every ticket stub tells a story. "Some of the historical ones say 'late start due to bingo' which tells you a lot about entertainment in that era," Ms Jewell said.
Not every pop fan was a hoarder. Don Letts, the BBC 6 Music DJ, who is expected to feature in the series, amassed one of the largest collections of Beatles memorabilia in Britain in the 70s. But when punk declared a "year zero" for rock, he got rid of it all, much to his later regret.
Journalists' treasured mementos
Ian Burrell
My most treasured bit of gig memorabilia is a 15-minute Saisho demo tape of four cuts of "Elephant Stone" by the Stone Roses, given to me by the band at The Hummingbird, Birmingham, in 1987. It was bassist Mani's first gig and he's since said there were "13 people" there. That was me – interviewing them for the local paper – and 12 members of the support group's family. Ian Brown rolled around on the empty dance floor and they treated the gig like a rehearsal.
Chris Stevenson
My most treasured gig memento is a replica of one I didn't quite manage to get home. Back in the mid-2000s, I attended a Flaming Lips gig, a band who often allowed fans to dress up in animal costumes and dance on stage. Having made it onstage and danced myself stupid dressed as a panda, in my "excitement" I tried to take the head of the bear home with me. I was stopped at the door. The next week, for my birthday, my friends bought me the fancy dress head of a panda as a consolation. It still sits in my cupboard.
Adam Sherwin
It's November 1990 and a new set of floppy-haired indie wannabes are due to play the Junction club in Cambridge. Heralded by a debut single, "She's So High", which missed the Top 40, the atmosphere is one of dutiful attendance among the gaggle of concert-goers failing to pack out the venue. Singer Damon Albarn is clearly in a heightened state and ends the set dragging the front row up on to the stage. Stagediving not being an option, I escape with Alex James's setlist as insurance in case Blur one day do prove to be bigger than Northside.
Graeme Baker
You don't get much rougher than a Metallica concert in New Zealand, even in the back row among the earplug-wearing mums and dads. Such was the explosion of energy during the band's rendition of One, the moshpit suddenly appeared to engulf the entire Vector Arena. Unfortunately for me, less a head-banger and more of a head-nodder along for the novelty, this involved some very heavy men in very large Doc Martens stomping around the rows. My foot got in the way, my Converse were no match for the hulk standing them, and the scar tissue on my big toe is there today. Shame I can't upload it.
Register for free to continue reading
Registration is a free and easy way to support our truly independent journalism
By registering, you will also enjoy limited access to Premium articles, exclusive newsletters, commenting, and virtual events with our leading journalists
Already have an account? sign in
Register for free to continue reading
Registration is a free and easy way to support our truly independent journalism
By registering, you will also enjoy limited access to Premium articles, exclusive newsletters, commenting, and virtual events with our leading journalists
Already have an account? sign in
Join our new commenting forum
Join thought-provoking conversations, follow other Independent readers and see their replies