BBC1 to revive 'Comedy Playhouse' after 40 years in bid to reduce risk on new sitcoms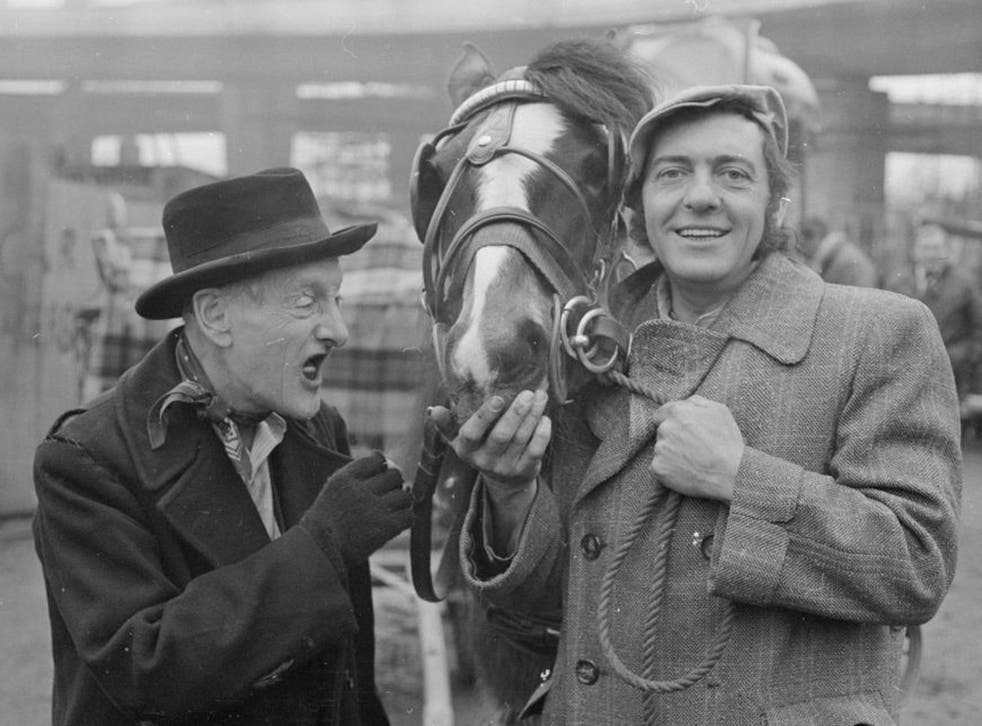 The BBC is to bring back Comedy Playhouse, the historic series of one-off sitcoms that discovered some of Britain's most-loved shows, including Steptoe and Son, Till Death Us Do Part, Last of the Summer Wine and Are You Being Served?
Shane Allen, the BBC's Head of Comedy, has decided to revive the historic format, which ran for 14 years until 1975, in order to persuade more comedians to work for the broadcaster's flagship BBC1 channel.
"With BBC1, some performers are more reticent to be there because of the glare of what being on BBC1 means," he said, in an interview with The Independent.
"That's a big priority for me. I know we can do great and cool BBC2 shows until the cows come home and BBC3 has the buzz of finding new talent. But BBC1 is a big challenge."
The return of Comedy Playhouse is intended to make BBC1 a more "comfortable place", where comedians can perform without the fear of failure associated with big prime-time BBC1 comedy series.
The format will return in April with three new sitcoms, screened at 10.35pm "so there's no pressure on ratings". Miller's Mountain is about a family of Scottish mountain rescue volunteers. Monks is the story of an idle twenty-something man (Seann Walsh) who tries to avoid prison for benefits fraud by seeking sanctuary in a monastery. Over to Bill features Hugh Dennis (already the star of popular BBC1 family sitcom Outnumbered) as a BBC weatherman who gets the sack.
The latter idea is one a series of BBC comedy projects which poke fun at the organisation itself and Allen has high hopes for W1A, which begins on Wednesday as a follow-up to Olympics satire Twenty Twelve and lampoons the management culture of the BBC itself.
Allen, who arrived at the BBC from Channel 4 in 2012, is a self-confessed "comedy anorak" and a great admirer of BBC Light Entertainment chief Tom Sloane, who changed the history of television comedy by championing Tony Hancock and introducing Comedy Playhouse, which became a platform for Hancock writers Ray Galton and Alan Simpson, who created Steptoe & Son.
"Tom Sloane is a legendary hero who everyone should know," said Allen. "He was the first person who said comedy should reflect people in the real world."
His problem with BBC1 is partly due to comedians worrying about being considered mainstream. "Everybody wants to be on [BBC2], the channel with the cool kids, and it's a much braver thing to want to be on BBC1. I want BBC1 to be a place where people do want to come and do different and interesting and experimental work."
He points to the success of BBC1 star Lee Mack and the way that Catherine Tate, David Walliams and Matt Lucas became "national phenomena" by moving onto the flagship channel.
"Maybe it's a British mentality compared to an American mentality? People think you've sold out when you get popular," said Allen, citing comedy history again. "John Cleese was accused of being a sellout after Monty Python because they thought that Fawlty Towers was a throwback."
The role of BBC Head of Comedy became harder this month when the organisation announced that BBC3, the self-proclaimed "home of new comedy", was to become an iPlayer-only service.
Allen is making the best of it, arguing that if its budget remains similar BBC3 will still be making more comedy than his old employer C4. "The BBC3 stuff is going to go out on BBC1 and BBC2 – so all the long form stuff will be repeated," he insists.
Being an online service will bring an immediacy that TV does not have. He notes that Barack Obama chose actor Zach Galifianakis's Between Two Ferns online comedy series to talk about healthcare.
Among comedians producing new short form work for iPlayer are Morgana Robinson and Frankie Boyle, whom Allen worked closely with at C4, where he had a reputation for taking risks. "I still think Frankie is an amazing talent and has a singular voice. If he's going to work here he works on the BBC's terms."
At the BBC, Allen must also think of the mass audience. He is not snooty about the popularity of Mrs Brown's Boys, which was a "game changer" after the revolutionary period that followed the success of The Office, he says. "A BBC1 audience wants warm comedy with a big old character in the middle of it and loads of jokes - and that won't ever change."
Join our new commenting forum
Join thought-provoking conversations, follow other Independent readers and see their replies