Board shake-up in the works at the BBC, to prevent another pay scandal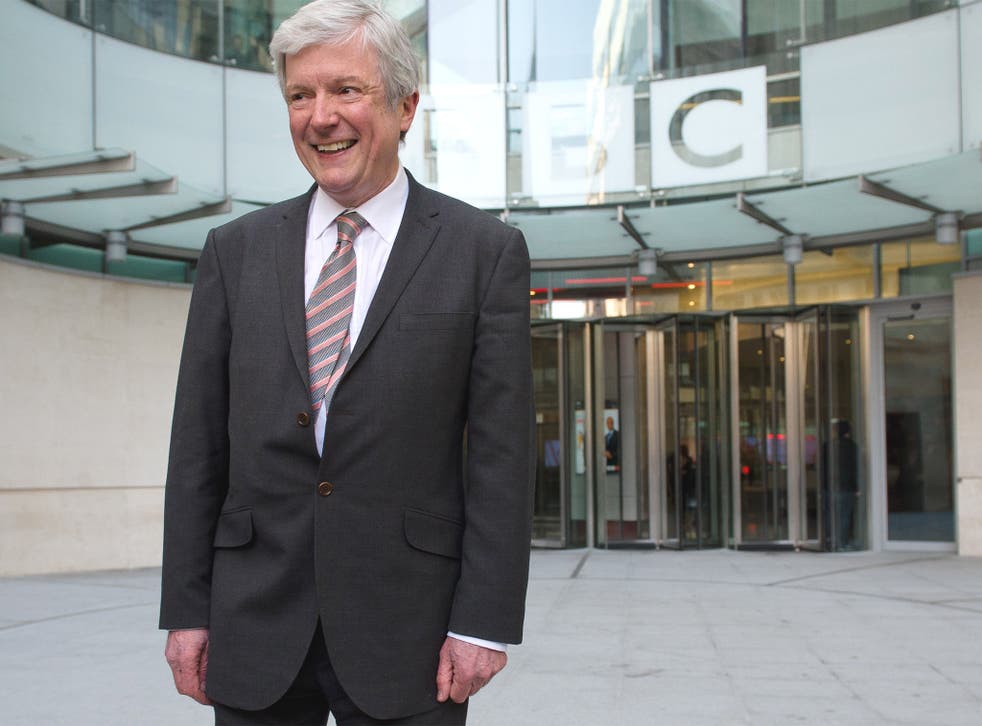 Tony Hall, the Director General of the BBC, is planning a shake-up of the organisation's Executive Board in an attempt to correct the Square Mile culture which led to its management pay scandal.
Lord Hall, a former chief executive of the Royal Opera House, has become convinced of the need to bring new blood into the 12-strong board, which is responsible for the operational management of the BBC.
The Director General is poised to recruit a series of new non-executive directors who can reverse a "City mindset" at the BBC which allowed senior executives to expect pay packages commensurate with private corporations of similar scale to the BBC.
That scandal has done immense reputational damage to the BBC, with the National Audit Office finding that £25m had been paid to 150 outgoing executives, and the House of Commons Public Accounts Committee accusing the BBC's executive of having "let down licence fee payers by allowing this culture to develop".
Lord Hall wants to address this by bringing to the management board new senior figures with experience of running large organisations on a lean budget, which is the challenge facing the BBC as it prepares to implement savings plans and renegotiate its licence fee beyond 2016.
"We didn't get things right in the past," said a BBC source. "The BBC is being renewed and reshaped. We need a greater focus on being lean, well run, and more adaptable. Getting the leadership right is vital."
The appointment to the BBC executive board last month of Sir Howard Stringer was the first step in Lord Hall's strategy. Sir Howard, 71, was the first non-Japanese to be chief executive of Sony. Born in Cardiff, he moved to America in 1965 and worked for CBS for 30 years before running Sony. Lord Hall sees him as a "tremendous asset" to the BBC.
Sir Howard, who was appointed as a non-executive director, replaced Sally Davis, a former CEO of BT Wholesale. The executive board currently has three other non-executive directors; Simon Burke, chairman of Bathstore.com and former CEO of Virgin Retail, Brian McBride, chairman of online retailer ASOS, and Dame Fiona Reynolds, former Director General of the National Trust.
As the BBC has come under greater pressure in recent years to generate more of its own revenues, the organisation has been increasingly keen to sharpen its commercial mentality. But there is concern that some executives took this as an opportunity to increase salaries, rather than improve efficiency.
The broadcaster is desperate to put the executive pay scandal behind it as it attempts to set out its case for a favourable new licence fee settlement at a time when the public sector is being asked to make efficiency savings.
Lord Hall has introduced a cap of £150,000 on all future BBC executive pay-offs, amid furore over £450,000 being paid to his predecessor George Entwistle, who resigned after 54 days in the job.
But the organisation faces further damaging coverage of executive pay-offs as it prepares to release details of payments made to a further 11 departing managers – all of which were over £150,000 because they were settled before the cap was introduced last September.
The Commons committee on Culture, Media & Sport is currently conducting a major inquiry into the Future of the BBC, which will be taking evidence from former Directors General and Chairmen next month. Lord Hall is expected to address the committee early in the summer.
Register for free to continue reading
Registration is a free and easy way to support our truly independent journalism
By registering, you will also enjoy limited access to Premium articles, exclusive newsletters, commenting, and virtual events with our leading journalists
Already have an account? sign in
Register for free to continue reading
Registration is a free and easy way to support our truly independent journalism
By registering, you will also enjoy limited access to Premium articles, exclusive newsletters, commenting, and virtual events with our leading journalists
Already have an account? sign in
Join our new commenting forum
Join thought-provoking conversations, follow other Independent readers and see their replies