Cider With Rosie, TV review: A drama that avoids the traps of heritage television
There is an almost terrible yearning that runs through Cider With Rosie, which was published in 1959 when Laurie Lee was in his forties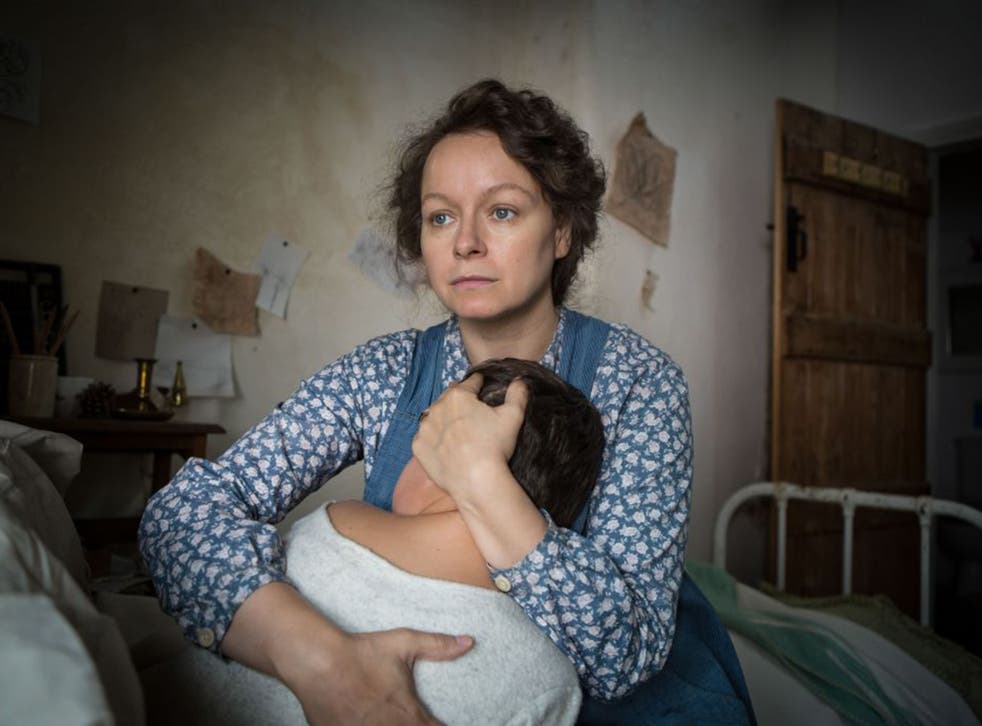 The main problem with the BBC's season of classic novel adaptations has been the way in which the edges have largely been sanded away to create heritage television for the Downton Abbey age, unthreatening, uncomplicated and ultimately unremarkable.
Initially it appeared as though the final adaptation, Philippa Lowthorpe and Ben Vanstone's take on Laurie Lee's lyrical tale of a country coming of age, Cider With Rosie, would be similarly saturated in nostalgia. Here were the gently rolling hills, the cheeky becapped children, the drifting blossom petals and ice-covered ponds.
The scene was set for 90 minutes of undemanding viewing, a chance to reminisce about a bucolic way of life that was vanishing even as Lee and his family lived it. Yet as the story progressed something altogether more interesting began to emerge.
Just as the darkness in Lee's novel is partially hidden by his gorgeous poetic writing, so too was this adaptation more than the initial sum of its parts. It wasn't simply that the bleaker, more sinister elements of Lee's tale – the premature death of a child; an attempted rape (oddly underplayed as an almost humorous moment); the haunting vignette of the deserter Lee's older sister loved and lost; a brutal murder, covered up because "the men that murdered him belonged to the village" – were all present and correct, but more the way in which they were presented.
There is an almost terrible yearning that runs through Cider With Rosie, which was published in 1959 when Lee was in his forties. It's a surprisingly sad tale, not simply the story of a world now vanished but, more powerfully, an elegiac cry for all childhoods, for what we misinterpret and what we fail to miss until it's gone. At its strongest moments this uneven adaptation captured that feeling perfectly.
That it did so was largely thanks to Timothy Spall's evocative voiceover, which reminded viewers of the stark beauty of Lee's prose, and two strong central performances. Ruby Ashbourne Serkis almost stole the show as the cheeky Rosie, while Samantha Morton's Annie simultaneously anchored the story and provided it with its warm, big-beating heart. When Laurie said of his mother "[she] loved this world and saw it fresh with hopes that never clouded. She was an artist, a light giver and an original, and she never for a moment knew it", we knew exactly what he meant because of Morton's subtle, affecting performance as a woman who despite losing love never gives up having hope.
Register for free to continue reading
Registration is a free and easy way to support our truly independent journalism
By registering, you will also enjoy limited access to Premium articles, exclusive newsletters, commenting, and virtual events with our leading journalists
Already have an account? sign in
Register for free to continue reading
Registration is a free and easy way to support our truly independent journalism
By registering, you will also enjoy limited access to Premium articles, exclusive newsletters, commenting, and virtual events with our leading journalists
Already have an account? sign in
Join our new commenting forum
Join thought-provoking conversations, follow other Independent readers and see their replies