Malfunctioning robot studio cameras continue to wind up BBC News presenters live on TV
The camera problems have been ongoing since the beginning of last year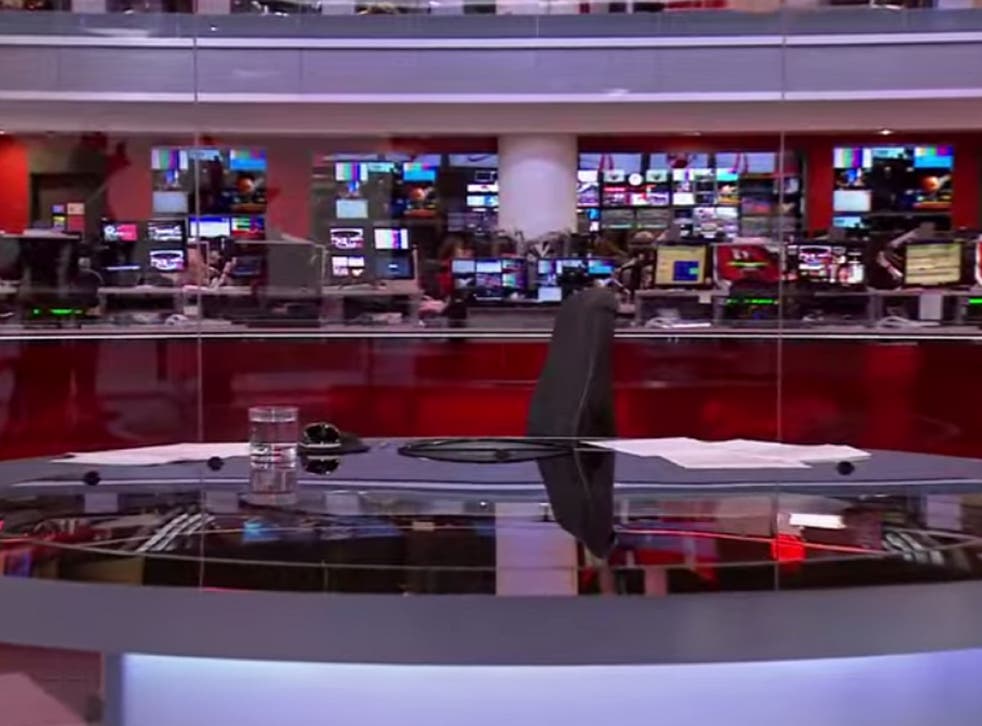 New robot cameras installed by the BBC as part of a £1bn studio refurbishment have been malfunctioning and causing havoc for journalists on live television.
The high-tech cameras in Broadcasting House, central London, have erratically started filming out of sync in incidents causing news presenters to openly show their annoyance.
BBC News presenter Martine Croxhall has been subject to five mishaps in total with two of them in the same week, leading her to state on-air on 24 November that she believed she was "jinxed".
In an evening broadcast a week before, Ms Croxhall stood in front of the large studio television screens at the start of the bulletin as she opened the show, however the camera had already switched to filming the empty desk to her left instead.
She noticed the blunder a few seconds later and said to the audience: "I'm just going to move back to the main set," before calmly sighing while preparing herself to sit at the desk.
Then she added: "I know this has happened before. But here we are. If I sidle in you can pretend you haven't noticed."
A new computer system is set to be introduced into the studios to work alongside the robot cameras that have replaced operator employees in order to cut back on costs.
The cameras seem to have been playing up since the beginning of last year when news broadcast operations moved from parts of the White City site. The Grade II-listed buildings were sold to private developers for £200 million after 54 years under plans for them to be turned into hotel, retail and leisure spaces.
Business news presenter Aaron Heslehurst had a spot of bother with some of the cameras, after which he said to the audience: "Got to love these robotic cameras!"
Then, when he had pretended to manually fix the position of the camera himself, he addressed the production team through his headset by saying: "I'm not touching your precious robots."
Join our new commenting forum
Join thought-provoking conversations, follow other Independent readers and see their replies