Radical preacher Anjem Choudary 'not deserving of BBC time'
Broadcaster criticised for prime slot in which he refused to condemn murder Lee Rigby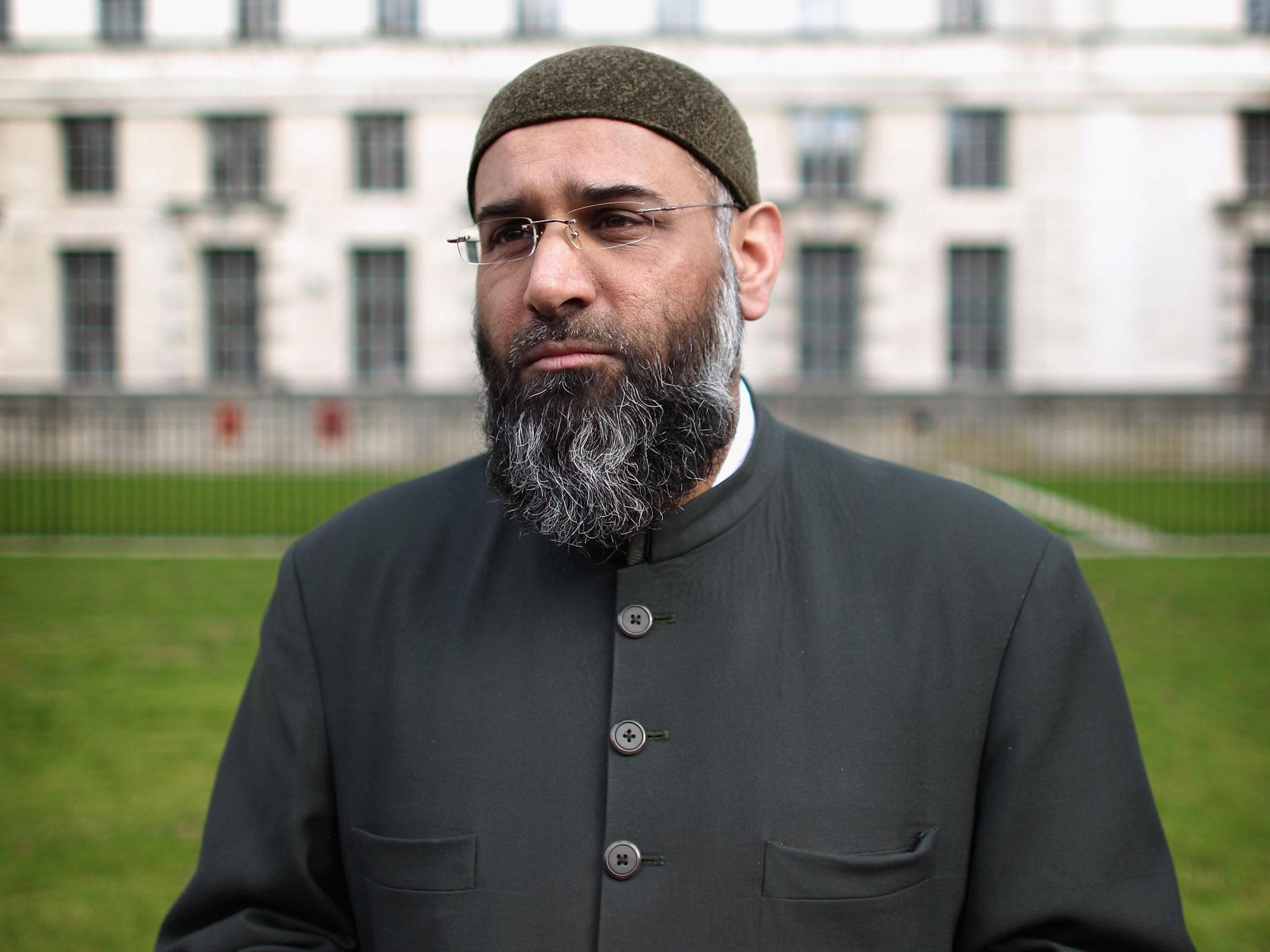 The BBC was condemned for giving a prime-time platform to the extremist cleric Anjem Choudary today in which he refused to condemn the murder of Fusilier Lee Rigby.
Mr Choudary, a co-founder of the now-proscribed Islamist group Al-Muhajiroun, repeatedly side-stepped challenges to denounce the killing of the off-duty soldier in an interview on Radio 4's Today programme.
Moderate Muslim organisation and MPs attacked the BBC for allowing him airtime and David Cameron said: "He is a minority of a minority of a minority and I think he should be treated appropriately."
Last night Ofcom, the broadcast regulator, said it had received several complaints about the interview, while the BBC also received dozens of protests directly.
The Corporation responded that the cleric had been "robustly challenged" by his interviewer John Humphrys and said he had been interviewed in an attempt to gain "some insight" into the Woolwich murder.
Fusilier Rigby's killers, Michael Adebolajo and Michael Adebowale, had links to Al-Muhajiroun and Adebowale is known to have attended a rally addressed by Choudary.
During today's interview, the preacher refused to discuss the killing in detail, arguing that the slaughter of hundreds of thousands of Muslims by western forces was being ignored.
He said: "We are not really interested in Muslim blood because it can run like water, we are only interested in British people in this country."
Mr Choudary added: "I believe I speak from an Islamic perspective and I believe a lot of people agree with me."
His appearance was condemned by the former Labour frontbencher, Diane Abbott, who tweeted: "I am a big believer in free speech. Opposed the war in Iraq etc But WHY give airtime to Anjem Choudary!"
John Spellar, the Labour MP for Warley, said: "I find it quite extraordinary that someone who is so hostile to British values and so unrepresentative of the Muslim community is endlessly given space by the BBC.
"Their idea of balance seems to be Anjem Choudary and somebody from the BBC and mainstream voices get excluded. The worst thing is they probably even think it made good radio."
A spokesman for the Muslim Council of Britain said: "Mr Choudary is a self-serving publicity seeker and the BBC was unwise to give him so much airtime, unchallenged. He relies on the oxygen of publicity to influence impressionable young people at the margins of society."
The Prime Minister, speaking during an EU summit in Brussels, said: "Let's be clear about Anjem Choudary - he does have absolutely despicable and appalling views, [it is] an absolutely classic case of that poisonous narrative of extremism and violence that we need to confront and defeat.
"Now we should be confronting and defeating it by demonstrating just what a minority approach it is, just how few people agree with it, just how appalling the consequences of what he believes really are.
"And so I think it is actually important to make sure his views are properly examined and then properly trashed and destroyed for all to see."
A BBC spokeswoman said: "We have given great consideration to our reporting of the Woolwich murder and the subsequent trial, and carried a wide range of views from across the political and religious spectrums.
"We have a responsibility to both report on the story and try to shed light on why it happened. We believe it is important to reflect the fact that such opinions exist and feel that Choudary's comments may offer some insight into how this crime came about.
"His views were robustly challenged by both the presenter, John Humphrys and by Lord Carlile, the government's former anti-terrorism adviser."
During the interview Choudary said he was "very proud" of Adebolajo as "a practising Muslim and a family man", but "differed" with him over his interpretation of Islam.
Adebolajo and Adebowale have been found guilty of Fusilier Rigby's murder and are awaiting sentence.