Scotland's TV industry post-independence: A 'Yes' vote will interfere with viewing north of the border
A look at how would an Scottish independent production company do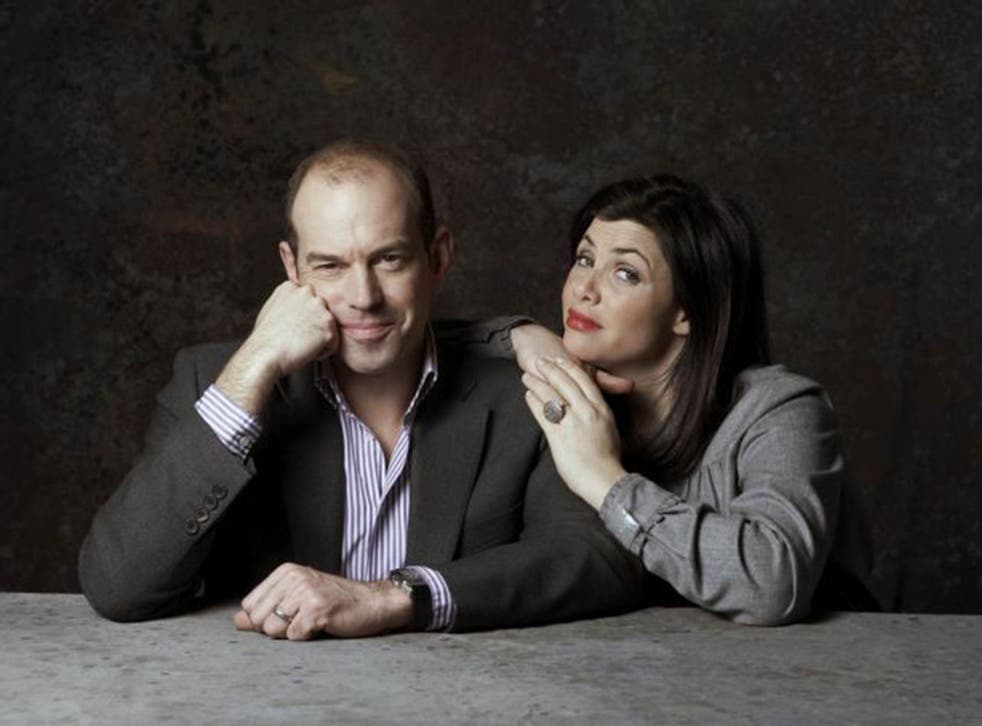 Eight days ago outside Pacific Quay, the splendid headquarters of BBC Scotland, hundreds of pro-independence supporters gathered to protest about the broadcaster's coverage of the Scottish referendum.
As demonstrators waved the Saltire and held aloft placards reading "BBC Shame On You", organiser Moira Williams claimed: "We are witnessing increasing discontent over BBC referendum coverage and we felt we needed to stand against this unhealthy bias."
The Yes campaign might be criticising the BBC – but it's well aware how much Scottish voters value hit BBC shows such as EastEnders and Doctor Who, and how they'd be aghast at losing them.
In a speech to the Royal Television Society in Scotland, Fiona Hyslop, the Scottish Government's Cabinet Secretary for Culture and External Affairs, described how the television landscape might look in an independent Scotland.
"Current programming like EastEnders, Doctor Who and Strictly Come Dancing – and channels like CBeebies – will still be available in Scotland," she asserted confidently. So, the BBC would give its shows to a foreign country at no further cost to Scottish viewers.
How might this be? According to the white paper, Scotland's Future, a new Scottish Broadcasting Service, "founded on the staff and assets of BBC Scotland" will be funded by Scots viewers paying a licence fee, "the same as in the rest of the UK". The paper suggests this SBS would gather £320m in licence fee money and could claim at least a further £13m from the BBC as Scotland's share of the Beeb's "ongoing profits".
Scotland, it is argued, has paid for a stake in long-established BBC hits, such as Top Gear, which earn lucrative overseas sales for BBC Worldwide.
For many in the Scottish television sector this is terribly simplistic. And worrying.
Some companies in Scotland's thriving independent production sector, which produces numerous shows for network British television, are alarmed at the prospects for their businesses post-independence.
According to Scotland's Future, "the SBS should enter into a new formal relationship with the BBC as a joint venture, where the SBS will continue to supply the BBC network with the same level of programming, in return for ongoing access to BBC services in Scotland".
The idea that the BBC would just sit down and put pen to paper on such a deal is ridiculous. How could the BBC Trust countenance the BBC just handing over to a foreign country services that have been paid for by licence fee payers in England, Wales and Northern Ireland?
A large proportion of television output on the BBC, ITV and Channel 4 is made by independents who own the rights for sales to overseas markets. The BBC's global smash Sherlock, for example, is made by Hartswood Films.
Writers, actors and directors are often on contracts which mean they're entitled to a share of this money. Why would they forsake that income and allow Scotland, a new foreign market, to have the shows for nothing? BBC Scotland's most popular shows are not "tartan" ones, but the big network hits such as Strictly Come Dancing and The Voice. Match of the Day rates much higher with football-mad Scottish audiences than Sportscene, which features the Scottish Premier League.
Commercial broadcaster STV was apprised of the popularity of big network productions when it opted out of ITV peak-time dramas – including Downton Abbey – in an effort to save money and make more home-grown shows. Many Scottish viewers sought out Dame Maggie Smith via ITV London on satellite. STV then made its peace with ITV and brought back the network shows.
And why would the BBC sign up to taking shows from SBS? Would the Controller of BBC1 really want to be tied in to taking a fixed number of shows from a foreign broadcaster with the sort of budget enjoyed by Channel 5?
With the Nationalists unable to allay their fears for the future, some of Scotland's TV companies are contemplating selling up and heading south to pursue what would be a bigger pot of money for commissions in England.
Scotland has established a healthy TV sector. Raise the Roof productions, set up by TV property presenters Kirstie Allsopp and Phil Spencer, is one of a number of companies that have won a reputation for network factual entertainment shows.
But there are doubts that Scotland would continue to make £90m of network TV a year for the UK. It must be questionable whether a post-independence BBC would want its flagship current affairs programme Question Time made in a foreign country. It is currently made by Glasgow-based Mentorn Scotland, but Mentorn Media also has offices in London, Oxford and Cardiff.
Other high-profile BBC Scotland productions, such as Imagine and The Culture Show, would also be subject to calls that they should be made in the UK rather than abroad.
Then there is the issue of Pacific Quay, which cost £188m to build and was opened in 2007. The BBC Scotland headquarters – like the BBC's Media City in Salford – is only leased by the broadcaster. The BBC's transmitter masts are owned by Arqiva. It's not a question of a simple handover.
Post-independence, Channel 4 and ITV would also face growing pressure to commission from south of the border.
SBS's £320m anticipated revenue doesn't appear to take into account the £10m cost (on a pro-rata basis) of collecting the money, nor the probability that evasion would lop off another £20m.
Uncertainty reigns. The BBC is in an extremely difficult position on this issue, not least because it's unable to comment on the matter for fear of compromising its editorial coverage. This month it will announce details of plans to save £20m by cutting the posts of 600 journalists.
A Yes vote in September would instantly mean another £10m lost in licence fee revenue and more cuts from the BBC rump. The idea that this would be a seamless transition is very far from the truth.
Register for free to continue reading
Registration is a free and easy way to support our truly independent journalism
By registering, you will also enjoy limited access to Premium articles, exclusive newsletters, commenting, and virtual events with our leading journalists
Already have an account? sign in
Register for free to continue reading
Registration is a free and easy way to support our truly independent journalism
By registering, you will also enjoy limited access to Premium articles, exclusive newsletters, commenting, and virtual events with our leading journalists
Already have an account? sign in
Join our new commenting forum
Join thought-provoking conversations, follow other Independent readers and see their replies