Ukraine crisis: BBC issues Russia with 'formal complaint' after news team is beaten up on eastern Ukraine border
The corporation says the attack was 'clearly part of a co-ordinated attempt to stop accredited news journalists reporting a legitimate news story'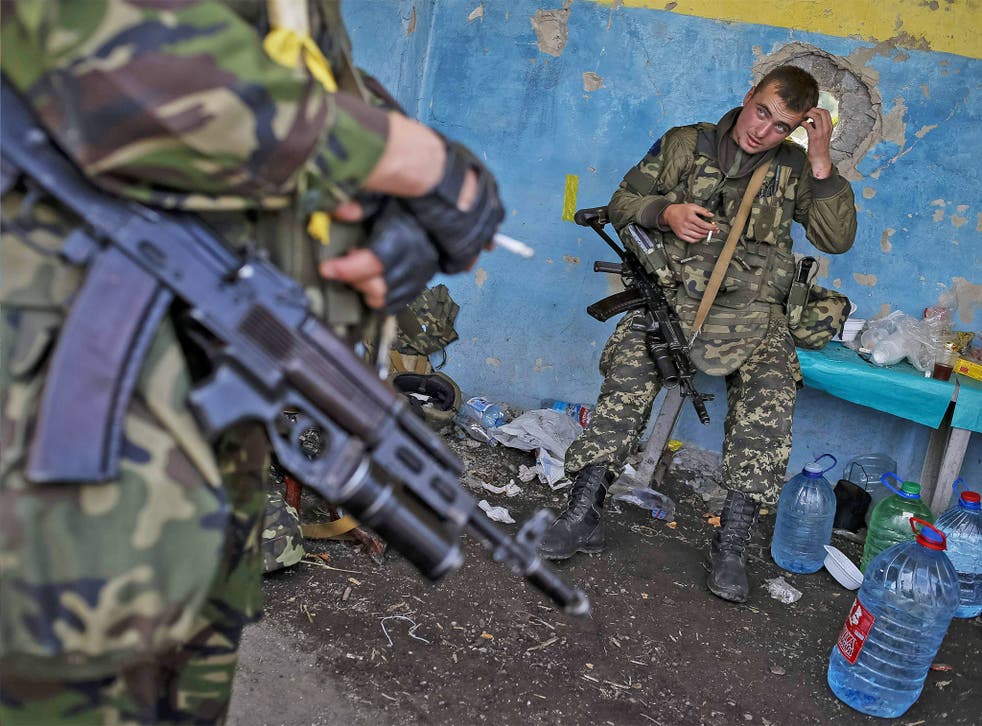 The BBC has formally complained to the Russian authorities after a news team was beaten and a camera destroyed in an assault by "unidentified men" on the Russia/Ukraine border.
The attack occurred as the BBC's Moscow correspondent Steve Rosenberg was compiling a report which included an interview with a woman who had been told that her brother, a Russian soldier, had been killed in military exercises on the border.
He told the Radio 4 Today programme that "at least three aggressive individuals" attacked the news team after they left a café in the city of Astrakhan. "Our cameraman was knocked to the ground and beaten. The attackers grabbed the BBC camera, smashed it on the road and took it away in their getaway car." The BBC cameraman was concussed in the attack.
Ukraine crisis: A timeline of the conflict

Show all 23
The BBC team spent four hours at a police station being questioned. On their way back to the airport they discovered that "while we had been at the police station, some of the recording equipment in the car had been tampered with," Rosenberg said. A computer hard drive and memory cards had been wiped clean, but the interview with the soldier's sister had already been uploaded to colleagues in London.
In its "formal protest", the BBC said the attack was "clearly part of a co-ordinated attempt to stop accredited news journalists reporting a legitimate news story". It called on the Russian authorities to carry out a "thorough investigation and condemn the assault on our staff". The BBC has yet to receive a reply to its complaint.
It was reported that the Astrakhan region interior ministry had begun an investigation into a "criminal case" in which a cameraman had been "beaten and robbed by unidentified persons".
Join our new commenting forum
Join thought-provoking conversations, follow other Independent readers and see their replies