General election: Nicola Sturgeon says SNP would back 'progressive alliance' to keep Tories out of power
'I'm not sure there are many people who think Labour are going to be in any position, on their own or with anyone else, to form a government,' the party leader says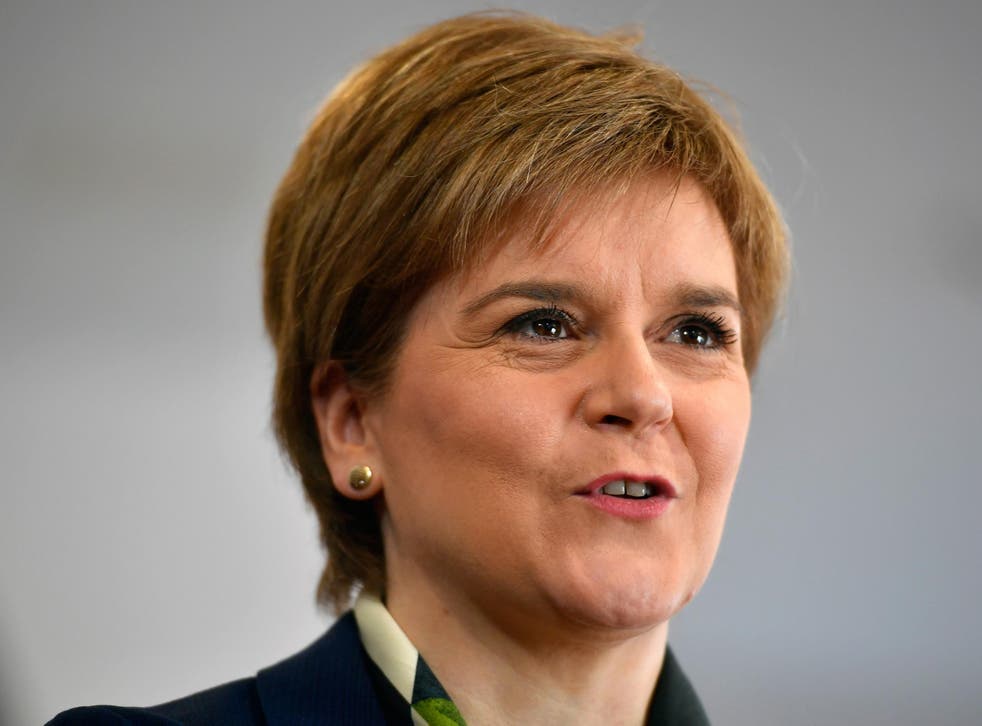 Scotland's First Minister Nicola Sturgeon has said she would consider entering into a "progressive alliance" with other left-of-centre parties to keep the Conservatives out of power
Launching the Scottish National Party's campaign outside Westminster, she said: "If the parliamentary arithmetic lent itself to the SNP being part of a progressive alliance to keep the Tories out of Government, then the SNP would seek to be part of that."
The SNP adopted a similar stance in the 2015 election. However, the First Minister said she thought the prospect of an alliance was much less likely this time around, because of Labour's weakened electoral position.
"I'm not sure there are many people who think Labour are going to be in any position, on their own or with anyone else, to form a government," she said.
An SNP spokesperson told The Independent that no talks had been held with other parties on the subject of a progressive alliance, and an electoral pact was "not something the SNP are seriously considering at the beginning of the campaign."
Theresa May attacks progressive alliance of Farron, Sturgeon and Corbyn
The spokesperson also said any progressive alliance would be more likely to occur after the results of the general election, when the number of seats gained by each party was known.
"It's not something we are seriously thinking about right at the beginning of the campaign".
However, Ms Sturgeon said her primary objective was "to win this election in Scotland and for Scotland", and that she would use the campaign to win a greater mandate for a second independence referendum.
"Make no mistake, if the SNP wins this election in Scotland - and the Tories don't – then Theresa May's attempt to block our mandate to hold another referendum when the time is right, will crumble to dust."
Green Party leaders Caroline Lucas and Jonathan Bartley wrote a letter to their Labour and Liberal Democrat counterparts urging them to form an electoral pact before the election, in order to "stop the Tories from wrecking our country for generations to come."
The Labour Party and the Liberal Democrats have repeatedly ruled out the idea of a progressive alliance.
The Shadow Chancellor John McDonnell said in December last year he believed "the electorate would be concerned if they thought parties were stitching up elections privately."
In February this year Lib Dem leader Mr Farron said Jeremy Corbyn was "not progressive", ruling out any alliance with Labour.
Join our new commenting forum
Join thought-provoking conversations, follow other Independent readers and see their replies