Malawi: Nine killed and 250 arrested after mob attacks people believed to be 'vampires'
Some commentators say the idea of people sucking blood is a metaphor for an elite taking wealth away from the deprived country
Benjamin Kentish
Friday 08 December 2017 20:42 Comments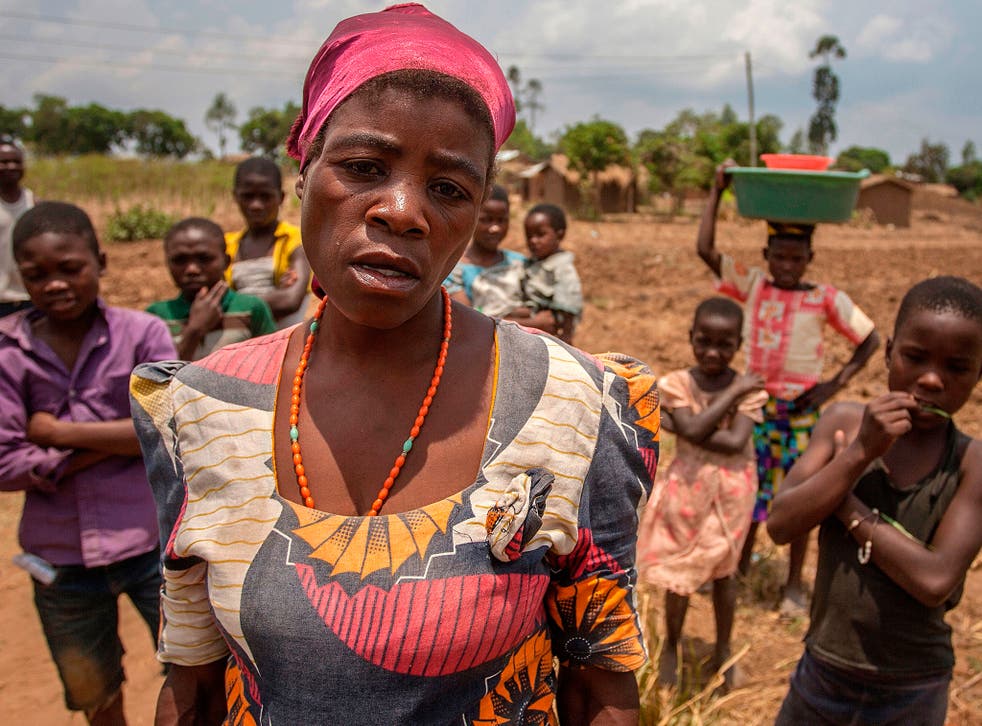 More than 250 people have been arrested following a series of vigilante attacks in Malawi on people they considered to be vampires.
Nine people were killed in the mob attacks on individuals who were accused of sucking others' blood.
The violence has been centred in Malawi's poverty-stricken southern regions, including Mulanje and Phalombe, where beliefs in witchcraft are common. The south east African nation is the sixth poorest in the world.
There have been at least three separate incidents in recent months, including one in which a Belgian couple were dragged from their 4x4 vehicle and beaten by a mob that accused them of blood-sucking.
The attacks have prompted international agencies such as the United Nations to withdraw their staff from the areas and warn tourists against visiting.
Many of those targeted by mobs have been wealthier individuals, prompting some commentators to suggest the belief in vampirism is a metaphor for an economic elite that is accused of sucking wealth away from the majority in the deprived country.
Anthony Mtuta, a lecturer at the Catholic University of Malawi, said the reports of blood-sucking stemmed from "economic hardships and inequalities".
World news in pictures

Show all 50
He said: ""It's the rich versus the poor. The poor believe the rich are greedy and are sucking the blood of poor people."
One victim, entrepreneur Orlendo Champonda, had to be rescued by police after 2,000 villagers armed with machetes and stones attacked his home. He was out at the time, but said he would otherwise have been killed.
Officers came to his aid and fired tear gas at the mob during a five-hour standoff.
"They said I was keeping blood suckers," he said. "They could have killed me if they found me. There is no truth about blood suckers, but jealous people and thugs want to take advantage to attack rich people. If you have a nice car, you are a bloodsucker."
In Blantyre, Malawi's second biggest city, a 22-year-old man was stoned and then burnt to death while another was stoned to death. Both were accused of blood-sucking.
Malawians go hungry as food crisis deepens
A number of people have claimed to have had their blood sucked by "vampires". One, Jamiya Bauleni, 40, said she was attacked at home in her village, Ngolongoliwa.
"This is not hearsay," she said "I know my blood was sucked. I saw light on the corner of my roof. I failed to stand up from my bed and felt something piercing my left arm."
Ms Bauleni said she had then fallen unconscious, but not before she had heard someone fleeing the scene.
Another woman, Florence Kalunga, 27, said she was sleeping next to her husband when she saw a light "like fire".
She added: "I heard the door open. I felt something like a needle in my finger."
Malawi's president, Peter Mutharika, had initially appeared to suggest there was some truth to the claims.
He said: "If people are using witchcraft to suck people's blood, I will deal with them."
More recently, however, he has rubbished the reports.
"There is no evidence of blood suckers," he said. "It's a lie meant to destabilise the region. Those spreading rumours will face the law."
Register for free to continue reading
Registration is a free and easy way to support our truly independent journalism
By registering, you will also enjoy limited access to Premium articles, exclusive newsletters, commenting, and virtual events with our leading journalists
Already have an account? sign in
Join our new commenting forum
Join thought-provoking conversations, follow other Independent readers and see their replies