Alan Merrill: Glam rock star who wrote the Joan Jett classic 'I Love Rock'n'Roll'
He formed the 1970s group Arrows, played guitar for Meat Loaf and had a brief stint in a Japanese soap opera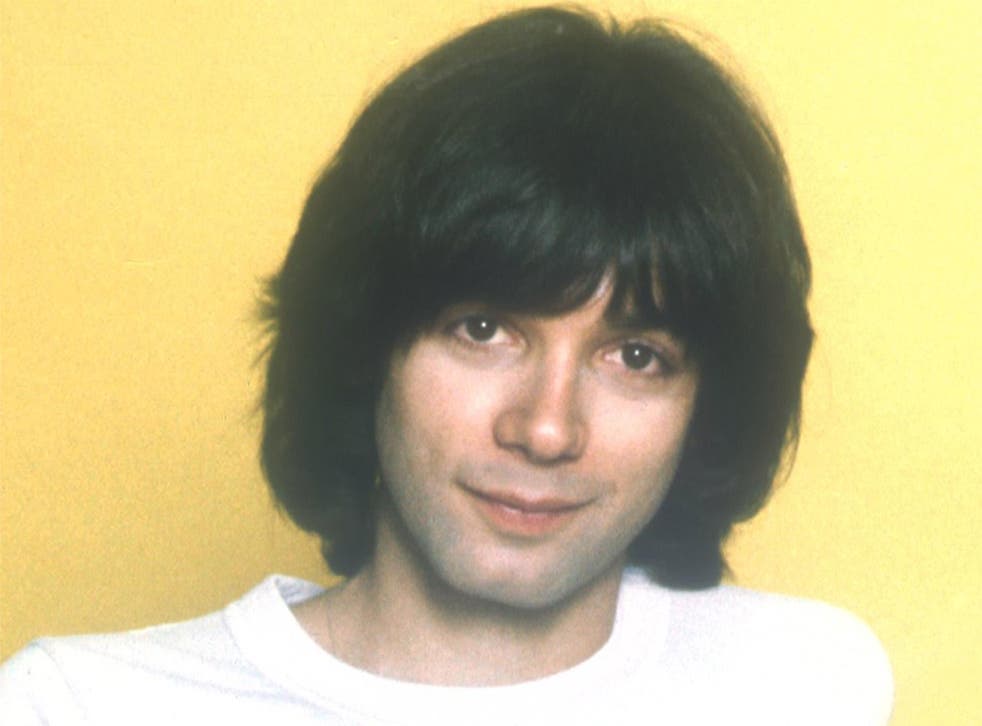 Alan Merrill, who has died of coronavirus aged 69, had several claims to fame – writing a classic for an American rock star, fronting a British glam rock group of the 1970s and playing guitar with Meat Loaf.
Arriving in Britain in 1974 after six years in Japan performing solo and with bands, the American singer tapped into the glam rock era by forming the Arrows, with himself on bass guitar, Jake Hooker on lead guitar and Paul Varley on drums.
Signing with legendary producer Mickie Most's RAK label, they scored a Top 10 single, "Touch Too Much" (1974), although the follow-up, "My Last Night with You", reached only No 25 in the charts – but that was not the end of their short career.
The group's flowing black locks of hair and youthful good looks combined with a pulsating rhythm to attract an audience of mainly teenage girls.
It was no surprise when TV producer Muriel Young, looking to replace Shang-a-Lang, Bay City Rollers' children's pop show, featured them in two series that ran throughout much of 1976. The programme, simply titled Arrows, also featured big-name guests of the day, including T Rex, Smokie, Gilbert O'Sullivan and Alvin Stardust.
American singer Joan Jett, then a member of punk band the Runaways, was on tour in Britain when saw the show and was bowled over by the Arrows' performance of "I Love Rock'n'Roll", written by Merrill and Hooker.
She was determined to record it – but her fellow musicians were not so keen. Instead, Jett went solo and, backed by former Sex Pistols members Steve Jones and Paul Cook, released it as a B-side in 1979, with no success. Three years later, with her new band the Blackhearts, the black leather-clad singer made the song a worldwide hit. The dynamic cover reached No 1 in the United States and elsewhere. Dozens of acts have since released their own cover versions.
Merrill said the rock anthem was written as a "knee-jerk response" to the Rolling Stones' "It's Only Rock'n'Roll (But I Like It)" and Mick Jagger's social circle.
"I almost felt like 'It's Only Rock'n'Roll' was an apology to those jet-set princes and princesses that he was hanging around with – the aristocracy," he explained. "That was my interpretation as a young man – 'OK, I love rock'n'roll'."
Although the Arrows added another guitarist, Terry Taylor, for the second series of their TV programme and switched to mainstream rock'n'roll, the band fell out with their record company and split up in 1977.
Merrill continued his career by performing solo, forming other bands and playing guitar on Meat Loaf's worldwide gigs from 1986 to 1988.
He was born Allan Preston Sachs in the Bronx, New York, to jazz musicians Helen Merrill, a singer, and Aaron Sachs, a saxophone and clarinet player. After attending schools in Switzerland and Britain, he returned to the United States.
In 1968 he moved to Japan, where his mother was living and performing, and became a guitarist in the band the Lead, taking her surname and enjoying a hit single with "Blue Rose". He then hit fame as a solo artist there and had an acting role in the soap JiKan Desu-yo before forming successful glam rock group Vodka Collins.
On leaving Tokyo, Merrill headed to Britain and played bass guitar on drummer Cozy Powell's Top 20 solo hit "The Man in Black".
After producing three Arrows singles, Mickie Most insisted that "I Love Rock'n'Roll" should only be the B-side to the fourth, "Broken Down Heart" (1975). His wife persuaded him that the songs should be switched, but RAK failed to promote the release, as it did their 1976 album First Hit – and both failed to chart.
This followed a row with Most – their manager as well as producer – who refused to release any more of their records, despite the fact that they had their own TV series, because they had signed a deal with a new manager.
Once the group split up, Merrill formed the band Runner, who released a self-titled album in 1978. He then returned to New York and played guitar with Rick Derringer live and on his 1983 LP Good Dirty Fun.
Lou Rawls recorded Merrill's song "When the Night Comes" for his 1983 album of the same name, famously played in space that year on the third US Challenger shuttle mission by the first African American astronaut, Guy Bluford.
From 1985 until his death, Merrill recorded many solo albums. The final one, It's Always Rock'n'Roll, was due for release at the end of April.
His 1977 marriage to model Cathee Dahmen ended in divorce. He is survived by his second wife, Joanna Lisanti, whom he married in 1987, their daughter and the son and daughter of his first marriage, as well as his mother.
Alan Merrill, singer, guitarist and songwriter, born 19 February 1951, died 29 March 2020
Register for free to continue reading
Registration is a free and easy way to support our truly independent journalism
By registering, you will also enjoy limited access to Premium articles, exclusive newsletters, commenting, and virtual events with our leading journalists
Already have an account? sign in
Register for free to continue reading
Registration is a free and easy way to support our truly independent journalism
By registering, you will also enjoy limited access to Premium articles, exclusive newsletters, commenting, and virtual events with our leading journalists
Already have an account? sign in
Join our new commenting forum
Join thought-provoking conversations, follow other Independent readers and see their replies