Anne Armstrong: Energetic US ambassador to Britain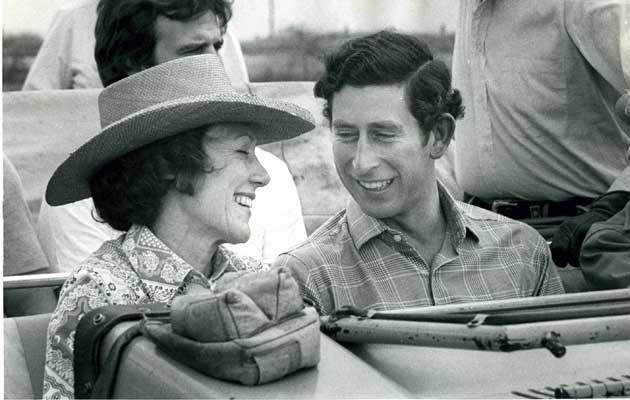 Glass ceilings may still be the bane of women in American politics. But few broke so many as Anne Armstrong. She was the first woman to deliver the keynote address at a Republican convention, the first to hold the cabinet-level post of Counsellor to the President – under both Richard Nixon and Gerald Ford – and the first to become the US ambassador to Britain.
Her tenure at the Court of St James's was relatively brief, cut short by Ford's defeat by Jimmy Carter in 1976. None the less she made a notable impression, combining glamour, engaging directness and a patented Texan outdoorsiness, with keen political instincts.
Before her appointment, she confessed, she had spent just three days in Britain. But she threw herself into the job with typical energy, becoming the first US ambassador to visit Northern Ireland, in the words of the Washington Post's correspondent of the day, "jumping out of her bullet-proof Cadillac to talk with citizens on embattled ground". Years later, she would entertain members of the royal family at her 50,000-acre ranch in south Texas, close to the Gulf of Mexico.
But even the London embassy, which was to prove the highpoint of her public career, might not have been the summit. Both Ford in 1976, and then Ronald Reagan in 1980, seriously considered making her their vice-presidential running mate, only for Armstrong to make clear she was not interested.
Hard though it was to believe, in her heyday as one of the most influential women in Republican politics, Anne Armstrong started out as a self-described "liberal" Democrat, working as a campaign volunteer for Harry Truman in 1948. Then, however, came marriage to the wealthy rancher Tobin Armstrong in 1950, the election of Dwight Eisenhower in 1952, and the realisation that what she called the "big brother" policies of the Democrats were not for her.
Her ascent thereafter was a mirror of the gradual takeover by Republicans of a historically Democratic state, and the emergence of Texas from the 1970s as a Republican banker, first in presidential, and then state elections. She began as a precinct worker, but by 1966 was vice-chair of the state Republican party. "The Republicans needed every warm body they could get, so it was a good place to move ahead fast," she explained later. She was no militant feminist, simply a woman who proved on a daily basis she could perform the traditionally male business of politics as well as, if not better than, a man.
Her success did not escape Richard Nixon, who made her chairwoman of the party's national committee and then keynote speaker at the 1972 convention – the fresh and appealing face of a Republican party determined to attract women and younger voters, at a time when the Democrats were lurching to the left under George McGovern.
As counsellor at the White House she fulfilled a similar role, becoming an outspoken and credible defender of the President as the Watergate scandal engulfed his second term. Only when the "smoking gun" tapes, directly implicating Nixon in the cover-up, were made public in summer 1974 did Armstrong demand that he resign.
Her star shone as brightly under Ford, as she worked closely with the President's young Chief of Staff Dick Cheney. Three decades later, in 2006, that association hit the headlines when Cheney, by then Vice-President, accidentally shot and injured the lawyer Harry Whittington during a day of quail-hunting at the Armstrong ranch. Armstrong herself (whom the first President Bush incidentally once described as a "fantastic shot") was not at the scene.
Rupert Cornwell
Anne Legendre, diplomat: born New Orleans 27 December 1927; chairwoman, Republican National Committee 1971-73; senior White House counsellor to Presidents Nixon and Ford 1973-74; US ambassador to Britain 1976-77; chairwoman, President's Foreign Intelligence Advisory Board 1981-90; married 1950 Tobin Armstrong (died 2005; three sons, two daughters); died Houston, Texas 30 July 2008.
Join our commenting forum
Join thought-provoking conversations, follow other Independent readers and see their replies