Arthur Richard Itter
Pioneering record label owner who championed British music from the first half of the 20th century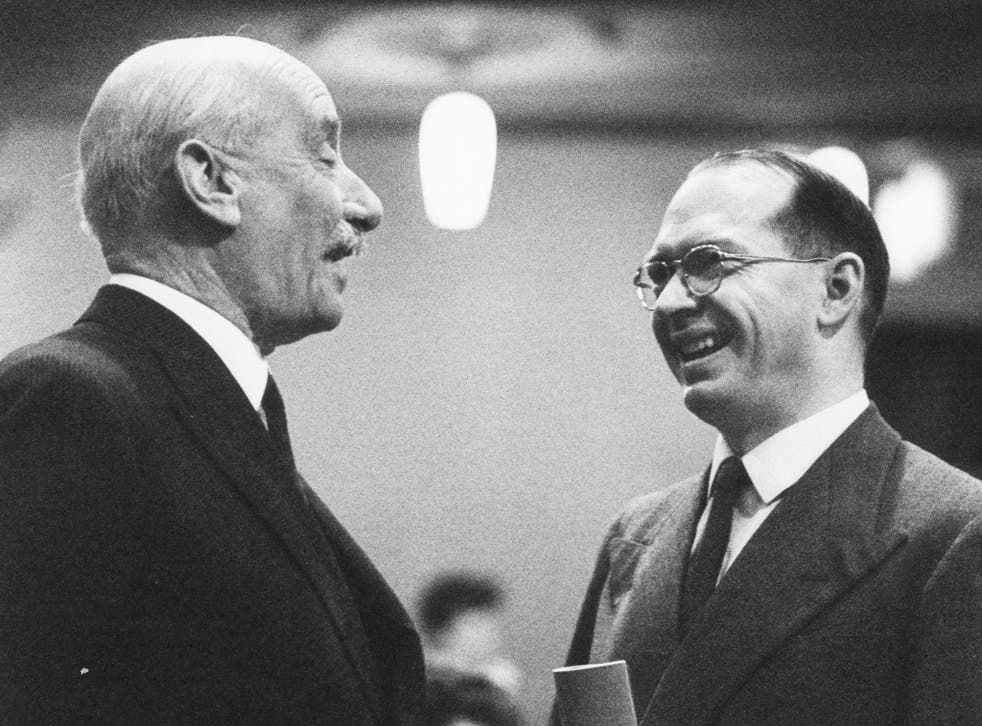 The death of Richard Itter, founder and owner of the independent record label, the Lyrita Recorded Edition, breaks another link with the great days of the record industry. Itter ran Lyrita for well over 50 years, specialising in British music of the early and mid-20th century. He was a major pioneer in the rehabilitation of a significant repertoire which in the 1950s had been increasingly neglected.
He was the son of a wealthy nonconformist Peterborough business family; his father, Arthur Itter, died in office as Mayor of Peterborough at the age of 35. In 1939 his widow relocated with Richard and his sister to a large detached Buckinghamshire house, Itter's home for the next 75 years. She did not remarry, and here, later, Lyrita records would be founded.
Like his father, Richard was educated at Bishop's Stortford College. The family was musical and two uncles ran record shops. He started his school's gramophone club and, a "hopeless" pianist, he spent his music lessons discussing records with an inspirational teacher. On leaving school bad eyesight kept him from conscription and he started out as an accountant, abandoning it after three years.
In the late 1940s he became a freelance recording engineer. Now a member of the Association of Professional Recording Services, he recorded on a Sugden/Connoisseur varigroove disc recorder, making LP acetate masters and was associated with the Buckinghamshire School of Music. His initial clients were amateurs, choral societies and churches.
He was long conscious of the variable quality of recordings, and became a member of the BSRA (British Sound Recording Association), where he encountered the leading British audio engineers of the day and purchased their top-of-the-range equipment. This included early FM radio receivers and he recorded off air in unparalleled quality from an early date. He recorded the Coronation for broadcast in North America; his recording was taken by taxi to Heathrow for immediate flight to Canada.
Building a custom-designed music studio as a house extension, he started recording without a clear idea of repertoire. His first pianists, Sheila Randell and Elizabeth Powell, recorded Hindemith, MacDowell, Poulenc and Brazilian composers. Intending to start a mail order label he moved to British music and in 1959 his first LP featured the Piano Sonata by Gordon Jacob played by Iris Loveridge. Composers and artists would be invited to the music room, where Itter's mother and sister provided hospitality. Michael Tippett lying barefoot on the floor during recording was a characteristic memory.
Plans to start orchestral recording took off when, supported by Sir Adrian Boult, Decca agreed to record and manufacture the series providing their participation was not publicised. "Decca were making the best recordings in the world," Itter observed, and Decca's John Culshaw agreed to the initial programme of John Ireland, Holst, Bliss and Bax with top-line orchestras. They established Lyrita's future as a label of quality. Itter long employed Decca producers and engineers including the legendary Kenneth Wilkinson ("Wilkie"), and later John Dunkerley, responsible for Lyrita's most celebrated issues. Subsequent producers included Michael Woolcock, James Walker, Andrew Cornall and Andrew Keener.
Lyrita developed the practice of composer trusts providing funding, starting with John Ireland and developed with the Finzi Trust and Joy Finzi, putting Gerald Finzi on the map as a major name. As well as Boult, conductors associated with Lyrita included Norman del Mar and Vernon Handley. Bliss, Walton, William Alwyn and Malcolm Arnold directed their own music and Handley was joined by Nicholas Braithwaite and Barry Wordsworth, effectively becoming house conductors for Lyrita. These sessions went on regularly over many years, establishing Lyrita as a respected name. Awards included Audio Award (1967 and 1980), Composer's Guild (1973), Leslie Boosey (1984) and Gramophone (1991).
In Decca's eventual crisis and takeover in January 1980, Lyrita lost all its production masters housed at Decca. This was the time at which the compact disc was beginning to appear and, perhaps worse for Itter, during the personal crisis following his mother's death in 1979. Critical of the sound achieved by early CDs, he remastered his catalogue for LPs, in retrospect a costly mistake.
There ensued a long silence, until Itter relaunched Lyrita on CD in November 1990 and was greeted with joy by the press. However the release programme was not sustained, and despite purchasing the British Council catalogue of recordings, licensing more from the Welsh Arts Council and arranging a remarkable sequence of new recording sessions with leading London orchestras from 1993-96, it was more than a decade before they were issued.
Itter's second major crisis came with the death of his sister in 1996. The mystery of his continuing professional paralysis was surely that, now alone, he was grieving, a state apparent to his friends but not to be broached with him. Pressure from EMI to remove his masters from Abbey Road resulted in his spending an arduous day moving his life's work from cartons stacked in a corridor. He established a Lyrita Recorded Edition Trust to ensure the long-term preservation of his legacy, but it did not go well and trustees' impatience with his inability to act meant it was long emasculated.
In 2006 Lyrita was relaunched under a licence agreement with Wyastone Estate, and in a couple of years most of the catalogue was on CD. In 2007 Radio 3 commissioned a programme on Lyrita, and its producer David Gallagher and I went to see Richard; he was a co-operative subject.
Itter was polite and courteous but always formal, maintaining a strong reserve. I never saw him without a suit and tie, even working in the garden. It must have taken us some years to move from "Mr Foreman" and "Mr Itter" to first names. His achievement was remarkable; his enthusiasm and technical resource were perfectly timed to catch the music and its interpreters. The reformed Lyrita Trust should soon be in a position to continue his work, driven by the enthusiasm of the Wyastone Estate and the large archive of BBC off-air material he accumulated.
Arthur Richard Itter, record company director: born Peterborough 5 April 1928; died Slough 1 March 2014.
Join our new commenting forum
Join thought-provoking conversations, follow other Independent readers and see their replies