Bernard Kaukas: British Rail architect whose greatest achievement was helping save the Victorian roof at St Pancras Station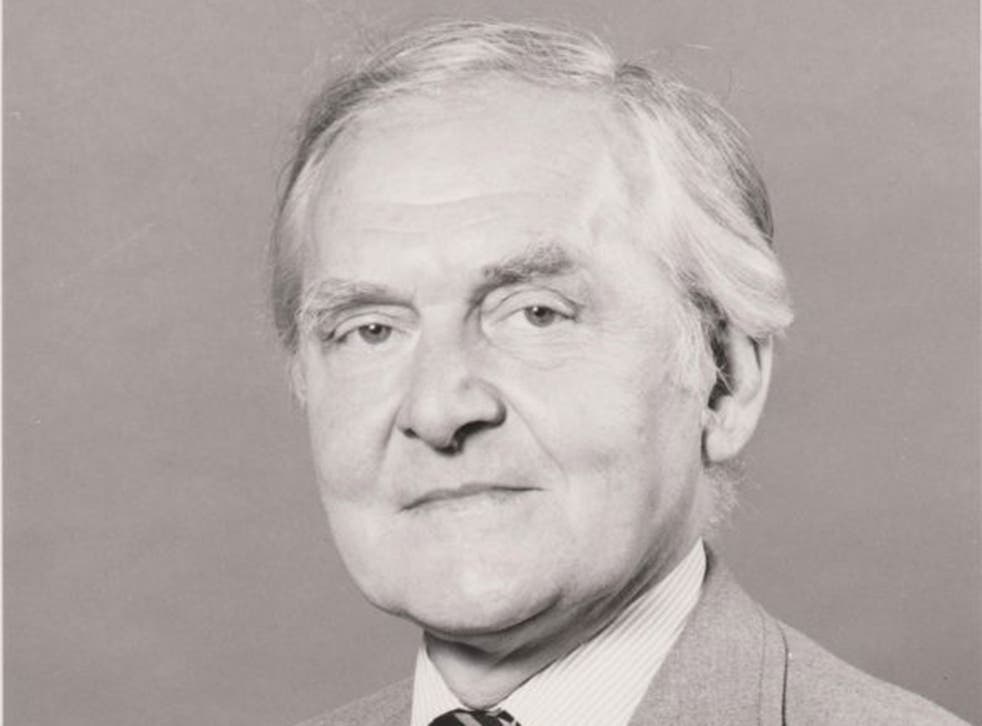 For most of his career the architect Bernard Kaukas was an unsung firefighter for great buildings. His word alone, among the philistine counsels of early postwar planning, prevailed on the Board of British Rail to save the 243ft single-span roof of St Pancras Station in central London.
Kaukas's triumph in getting his colleagues to agree to spend the £3 million needed to stop the 1860s roof from collapsing came years before the general dislocation of judgement left by the 20th century's two world wars gave way to renewed appreciation of the wonders of Victorian engineering.
He eventually had allies in the poet Sir John Betjeman and the commentator Sir Simon Jenkins, but the battle, which by a hair's breadth preserved for London the glorious soaring arches and pinnacles of Sir Giles Gilbert Scott's ornate red-brick Gothic railway hotel built on to the station, was his. Had the roof – which was built by William Henry Barlow and Rowland Mason Ordish – given way, the grand hotel would certainly have been demolished.
By 1977 Kaukas, whose earliest good work for London had been in his teens, hosing down buildings set alight in the Blitz, was the Environment Director of British Rail, a post he held until retiring in 1982. It was an all but hopeless position in an age of economic recession and political lack of enthusiasm for rail travel.
But the gregarious Kaukas got on well with BR's newly-appointed chairman, Sir Peter Parker, who had arrived in 1976 and had added the job to Kaukas's brief as Development Director of BR's property board, a post he had held since 1974. Parker gave Kaukas's arguments a favourable hearing despite the railways' chronically hard-up state.
Kaukas brought 30 years of architectural experience to the job, with a worldwide perspective. He was by no means an enemy of modernism. On the contrary, in the 1950s he had taken the side of those supporting the building of a modern palazzo designed on art nouveau lines by Frank Lloyd Wright on the Venetian Grand Canal. When the project was rejected, having foundered under an avalanche of criticism from outraged traditionalists, Kaukas, a great lover of Italy and of Venice, commented that it had been handled wrongly.
An accomplished painter and woodworker, who attached great importance to his Roman Catholic faith, he possessed wide knowledge of Greek and Roman classical architecture, understood the charm of disparate accretions added to old churches, and was versed in controversies in conservation taking place from Rome to Sweden to the US. He admired the conservation architect Sir Bernard Feilden (1919-2008), whose advice was called for maintaining the Taj Mahal and the Great Wall of China.
Kaukas became convinced that buildings had to be kept functioning to survive. "It is important that uses should be found for redundant listed buildings", he wrote of the situation in Britain, "but the growth of modern legislation relating to safety and welfare has created its own Frankensteins in the gaunt spectres of uninhabitable and unlettable listed buildings, particularly in our urban areas."
He felt that BR, far from neglecting its stock of substantially-built Victoriana, had done well with such places as Manchester Victoria Station and the Salford bridges. He trumpeted BR's spending of £5 million between 1978 and 1980 on half a dozen of its most important listed buildings– Newcastle, Hull Paragon, Darlington, King's Cross, St Pancras, and Liverpool Street.
A bugbear that prompted him to write a heartfelt article, "St Pancras Revisited", in the London Journal in 1982 was the idea, with which he disagreed, that conservation could take the form of destroying an original piece of furniture – in this case a ticket office – and then dressing up the replacement in features "cannibalised" as he put it, from the old.
Kaukas also used his wide circle of acquaintances to support the railway heritage in original fashion, as when, in 1975, the year deemed the railways' 175th anniversary, he instigated a concert of railway music at the Albert Hall, trawling the talent at the Savage Club, the venerable London gathering place for "Bohemian gentlemen" of which he was a prominent member, for a committee to organise it.
He became a friend of Betjeman, who was himself a former architectural journalist, Victorian Society founder and thwarted campaigner to save the 70ft high 1837 Euston Arch which was demolished in 1961. On that tale, Kaukas commented in a letter to a newspaper in 1980, "Surely we have learned our lesson from the debacle of the Euston Arch which in today's climate, would have been carefully dismantled and re-erected elsewhere."
Bernard Kaukas was born in Stamford Hill, north London, the youngest of seven surviving children of Joseph Kaukas, a cabinet-maker who had come to Britain in 1910 from Lithuania, and his British wife, Ethel Margaret Morgan-Adlam. The boy excelled at maths and other academic subjects as well as art at St Ignatius College, Stamford Hill.
He served, after his youthful spell of firefighting, with the Royal Navy from 1941, and was a radar operator on the destroyer HMS Douglas escorting Arctic convoy PQ17, the formation that in July 1942 was disastrously ordered to scatter for fear – unfounded – of attack by the battleship Tirpitz. His ship returned safely to Iceland. Kaukas was later based at Gibraltar, and stayed in the navy until 1946.
In May 1945 he married Pamela Widdowson, with whom he had a son and a daughter. On finishing architectural training at London's Northern Polytechnic Institute he joined the Middlesex County Council, then London County Council, before going into private practice. His first large commission was the modern Church of the Holy Apostles in Pimlico built in 1957.
In 1959 he joined the British Transport Commission, the nationalised body set up in 1948 by the Attlee Labour government, was sent to staff college, became the BTC's planning officer, then from 1968 as Chief Architect, began his long career with British Rail. He was made MBE in 1984 and was a Fellow of the Science Museum from 1984-89.
Bernard Aloysius Kaukas, architect: born London 30 July 1922; MBE 1984; married 1945 Pamela Dora Widdowson (died 1998; one daughter, one son); died London 2 May 2014.
Join our new commenting forum
Join thought-provoking conversations, follow other Independent readers and see their replies