David Somerset, society grandee
The 11th Duke of Beaufort was a keen huntsman and well-connected art dealer
Marcus Williamson
Tuesday 22 August 2017 17:15 Comments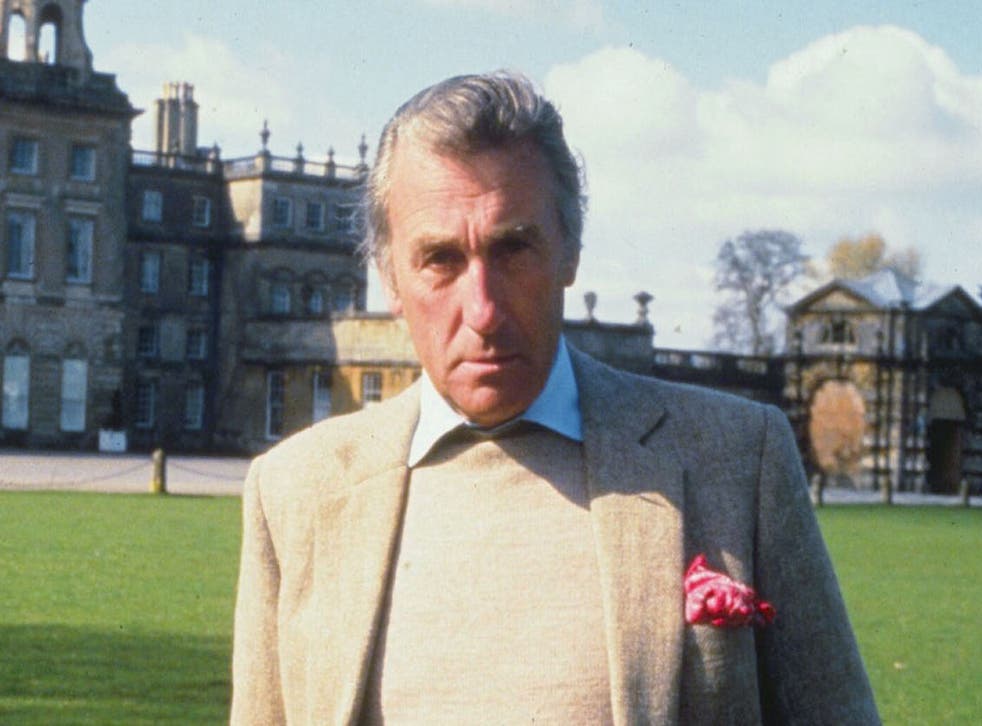 David Somerset was the former chairman of the Marlborough Gallery, who later became the 11th Duke of Beaufort, inheriting the title and 52,000-acre Badminton Estate from his cousin Henry in 1984.
Somerset, who died last Wednesday aged 89, was born in 1928 to Bettine and Captain Henry Somerset. Following schooling at Eton, he was commissioned to his father's former regiment, the Coldstream Guards, in 1946 and was promoted to lieutenant two years later. On leaving the Guards he joined the newly founded Marlborough Gallery, established by Frank Lloyd, an entrepreneur, and Harry Fischer, an Austrian rare books dealer.
Somerset's aristocratic connections gave him privileged access to a network of sellers of paintings held in the private collections at country houses across the nation, including pieces by Monet, Renoir and Degas, the impressionists in which Marlborough at first specialised.
The gallery was instrumental in introducing work by 20th-century German and Austrian artists to British audiences, including a major retrospective of collages by Kurt Schwitters, the German émigré who died in the Lake District in 1948. From the fifties it took on a role as a champion of British artists including Francis Bacon, Graham Sutherland and John Piper. The Marlborough empire expanded through the sixties and seventies to include galleries in New York, Rome, Zurich and Toronto, now with a particular interest in modern and contemporary art.
By 1984, Somerset already knew the estate as he and his wife had worked there for many years, assisting with its renovation. He was an accomplished horseman. His cousin had founded the Badminton Horse Trials in 1949 which have been held annually in May ever since. The 11th Duke was president of the trials and took part regularly, coming second in 1959 on his horse Countryman III. The current director, Hugh Thomas, said: "David was always very interested in what was going on with the horse trials without ever wishing to interfere in the detail. If I went to discuss something about the cross-country course with him, I always found that he was there before me and knew what was going on!"
He was Master of the Beaufort Hounds, a pack which traced its origins back to the 17th century. Before being banned by law, hunting was already unpopular in the mid-eighties and Somerset's cousin's grave was desecrated by animal rights activists following his death. A group calling itself the Hunt Retribution Squad said that they had "...planned to remove his head and to despatch it to Princess Anne..." The new Duke responded by building a substantial tomb over the former Master's grave.
The Duke left a fortune valued at some £315m. His first wife was Lady Caroline Thynne, the daughter of the Marquess of Bath, who died in 1995. They had three sons and a daughter. In 2000 he married Miranda, a keen gardener and author who added her creative touch to the estate's magnificent grounds.
David Somerset, 11th Duke of Beaufort: born 23 February 1928; died 16 August 2017
Register for free to continue reading
Registration is a free and easy way to support our truly independent journalism
By registering, you will also enjoy limited access to Premium articles, exclusive newsletters, commenting, and virtual events with our leading journalists
Already have an account? sign in
Join our new commenting forum
Join thought-provoking conversations, follow other Independent readers and see their replies