Don Sharp: Film director who made his mark with 'Kiss of the Vampire'
He gave depth to the characters that was often missing in other productions by Hammer
Thursday 29 December 2011 01:00 Comments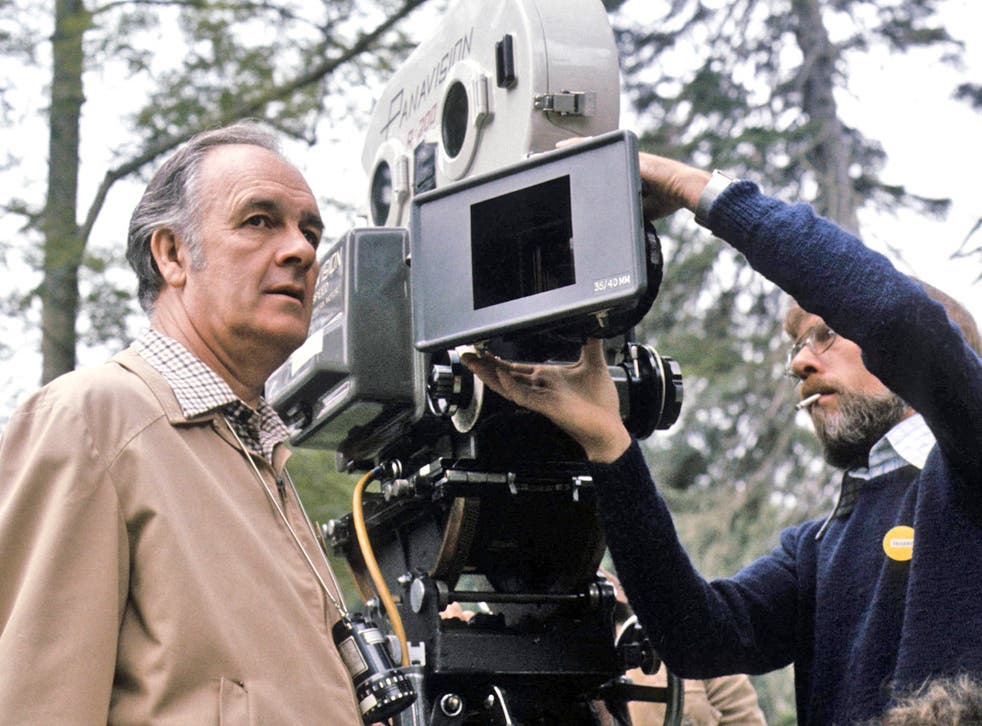 A string of British horror films in the 1960s carved out a place in cinema history for the Australian director Don Sharp, although his achievements tended to receive recognition from a cult audience rather than the film industry's movers and shakers. He seized his chance when Hammer Films, in the financial doldrums after two expensive flops – The Curse of the Werewolf and The Phantom of the Opera – and with its most experienced director, Terence Fisher, taking a break, was looking for someone to make Kiss of the Vampire (1963) on a low budget and without the company's top two star attractions, Christopher Lee and Peter Cushing.
Sharp responded admirably, creating atmospheric, suspenseful gothic horror and giving a depth to the characters that was sometimes missing in Hammer's other vampire productions. Clifford Evans, whose recent experience had been mostly in television, was brought in to take the Van Helsing-like role of the drunk but sharp-witted professor warning a honeymoon couple whose car breaks down in Bavaria that vampires inhabit a nearby château. Although it was his first horror film, Sharp left a firm imprint. The masquerade ball scene stood out to the extent that the director Roman Polanski spoofed it in his homage to Hammer, The Fearless Vampire Killers (1967).
With the benefit of Christopher Lee in the starring role, Sharp went on to direct two more Hammer films, The Devil-Ship Pirates (1964) and Rasputin: The Mad Monk (1966), but he also continued with the horror genre for other companies. Again with Lee, he was hired by the producer Harry Allan Towers to make The Face of Fu Manchu (1965), reviving Sax Rohmer's stories of the evil genius 25 years after they had last been brought to the screen. With the new film, shot in Ireland, Sharp created an eerie atmosphere which combined with good-looking sets and costumes. Although the picture received mixed reviews, it led to four sequels starring Lee, although Sharp directed only the first, The Brides of Fu Manchu (1966).
Born in Hobart, Tasmania, Don Sharp attended St Virgil's College on the island. During the Second World War he served with the Royal Australian Air Force, rising to corporal. He then worked as an actor on stage and radio in Australia and Japan before moving to Britain in 1948. After acting in London and provincial theatres, he made an impression on screen with the B-movie Ha'penny Breeze (1950), co-writing it and starring as the Australian friend of a Suffolk man reviving his post-war village by starting a yachting industry.
Sharp appeared in four more films, including The Cruel Sea and You Know What Sailors Are! (both 1953), and played Stephen "Mitch" Mitchell in the BBC radio sci-fi serial Journey into Space (1953-54), and Sam in its sequel, The Red Planet (1954-55). Then, having had some success with his 1954 novel Conflict of Wings, about a bird sanctuary being taken over by an RAF station, which was turned into a film starring John Gregson, Sharp abandoned acting to follow his ambition to write and direct. He began with a Children's Film Foundation production, The Stolen Airliner (1955), which demonstrated his ability to keep the action fast-paced.
In 1958 he tapped into the emerging rock'n'roll scene with The Golden Disc, casting Mary Steele, whom he had married two years earlier, as one of two young people turning a café into a coffee bar with singers performing a wide range of music. Five years later Sharp directed It's All Happening, with the pop singer Tommy Steele arranging a charity concert to save an orphanage.
He also directed television series such as the crime drama Ghost Squad (1961-62) and The Human Jungle (1963),and gained valuable experience assecond unit director on Carve Her Name with Pride (1958) and Those Magnificent Men in Their Flying Machines (1965). Sharp's success with The Kiss of the Vampire led him to direct Witchcraft (1964), starring Lon Chaney Jr, and Curse of the Fly (1965), minus Vincent Price, who had appeared in the first two in the series.
In a different vein, he made the comedies Our Man in Marrakesh (1966) and Rocket to the Moon (1967), inspired by Jules Verne's writings and starring Burl Ives, Jimmy Clitheroe and Terry-Thomas. Then came the thrillers Dark Places (1973), again with Christopher Lee – whom he directed six times, finishing with Bear Island (1979) – Psychomania (1973), Hennessy (1975), an IRA drama starring Rod Steiger, and the big-screen version of the television spy series Callan (1974).
Bravely, Sharp also brought a new version of John Buchan's novel The Thirty-Nine Steps to the screen in 1978, 43 years after Alfred Hitchcock's classic. Although not on the same level as the original, Sharp's version was more faithful to the book, but he made the ending more cinematic, with Robert Powell clinging to the hands of Big Ben. Similarly, he remade The Four Feathers (1978) as a television film.
Sharp also worked with Alistair MacLean on the 1971 screenplay of the thriller writer's novel Puppet on a Chain, directed by Geoffrey Reeve, but directed a dramatic boat-chase scene through Amsterdam himself. Most of Sharp's later work was in television. Having previously directed episodes of The Avengers (1968) and The Champions (1969), he made mini-series of the Barbara Taylor Bradford novels A Woman of Substance (1984), Hold the Dream (1986) and Act of Will (1989).
Anthony Hayward
Donald Herman Sharp, director and writer: born Hobart, Tasmania 19 April 1921; married 1956 Mary Steele; died 18 December 2011.
Register for free to continue reading
Registration is a free and easy way to support our truly independent journalism
By registering, you will also enjoy limited access to Premium articles, exclusive newsletters, commenting, and virtual events with our leading journalists
Already have an account? sign in
Join our new commenting forum
Join thought-provoking conversations, follow other Independent readers and see their replies