Ellis Marsalis: Pianist and patriarch of a jazz dynasty
He was a star in New Orleans for decades before his sons achieved international acclaim
Matt Schudel
Thursday 16 April 2020 10:10 Comments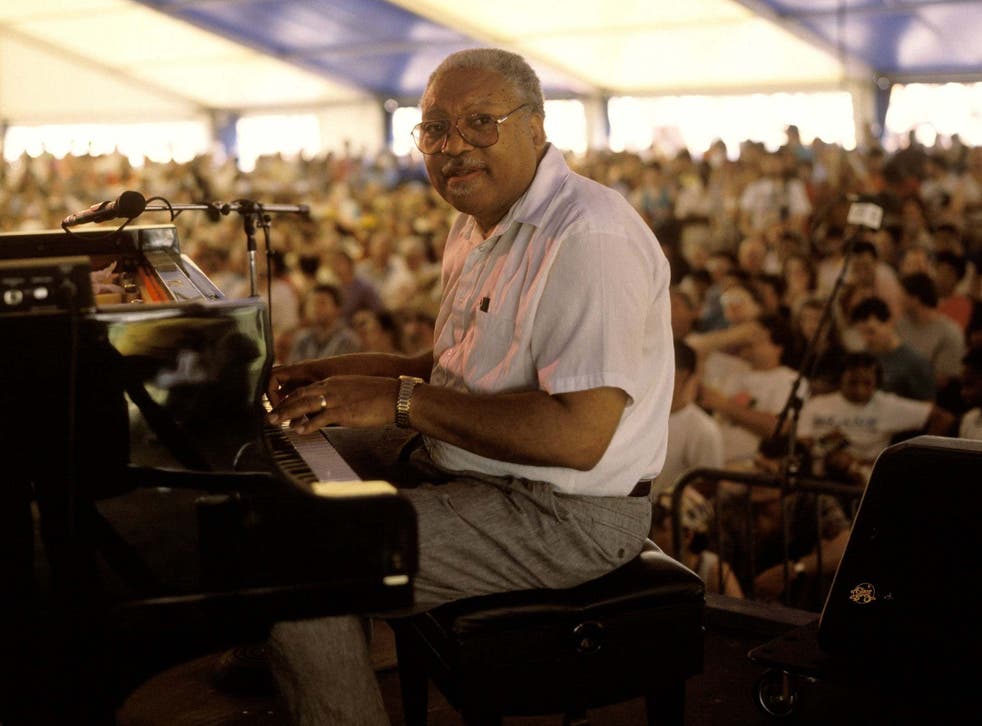 Ellis Marsalis was a pianist who launched a jazz dynasty as a teacher in his native New Orleans and was the father of four sons who became acclaimed musicians, including superstars Branford and Wynton Marsalis.
Marsalis, who has died of coronavirus aged 85, was a leading jazz pianist in New Orleans for decades, but he did not gain widespread renown until his sons reached prominence as they helped to lead a jazz revival in the 1980s.
Wynton, a trumpeter and an outspoken advocate for a return to the early traditions of jazz, who has won nine Grammy awards, is perhaps the best-known jazz musician in the world. Branford, the winner of three Grammys, has toured with Sting, led the Tonight Show band and is one of the leading saxophonists of his generation. Two other Marsalis sons, trombonist Delfeayo and percussionist Jason, also became musicians, making them unquestionably America's first family of jazz.
"All I did was make sure they had the best so they could be the best," Ellis Marsalis told Ebony magazine in 1993. "They did the rest."
He spent virtually all his life in New Orleans, the city considered the cradle of jazz and the birthplace of such seminal musical figures as Jelly Roll Morton and Louis Armstrong. Even though he often struggled to make a living from music, Marsalis was seen as an enduring beacon of musical integrity who insisted on high standards for his students, his children and, above all, himself.
Marsalis found a new musical niche in his forties, when he taught at the New Orleans Centre for Creative Arts, a high school whose students included his sons as well as trumpeters Terence Blanchard and Nicholas Payton and singer-pianist Harry Connick Jr.
During the late 1980s, Marsalis taught at Virginia Commonwealth University in Richmond before returning to his hometown to lead the jazz studies programme at the University of New Orleans.
Through it all, Marsalis remained a working musician, appearing with jazz musicians passing through New Orleans and, from 1967 to 1970, touring with popular trumpeter Al Hirt. Yet he was a relatively obscure regional figure until his sons' success brought him into the spotlight.
Beginning in the 1980s, Marsalis's rising profile led to recording contracts and occasional appearances with his sons, including with Branford on Loved Ones, a 1996 album containing 14 songs with women's names in the title – including "Dear Dolores", which Marsalis wrote for his wife.
His 1990 recording with Wynton, The Resolution of Romance, containing more than 20 ballads, was a portrait of musical sensitivity and a high point for both musicians.
After retiring from teaching in 2001, Marsalis devoted more time to performing, including regular appearances at the Snug Harbor jazz club in New Orleans. He often accompanied his four musical sons, and the Marsalis family collectively received the Jazz Masters honour from the National Endowment for the Arts in 2011.
Ellis Louis Marsalis Jr was born in New Orleans in 1934. His parents ran a motel where many leading African-American entertainers and civil rights figures stayed.
Marsalis played saxophone in his youth and became a full-time pianist until he was a student at New Orleans's Dillard University, from which he graduated in 1955. He then served as a musician in the Marine Corps, appearing regularly on television while stationed in California.
He was familiar with traditional New Orleans jazz, but he much preferred the complexities of bebop and more modern styles. He ran a nightclub at his family's motel in the 1960s, but it soon failed. He began teaching in earnest in 1974, influencing generations of New Orleans musicians.
Marsalis and his sons last performed together as a family at the New Orleans Jazz and Heritage Festival in 2019. He gave his final performance in December at Snug Harbor.
His wife Dolores Ferdinand, whom he married in 1958, died in 2017. He is survived by six sons.
Ellis Marsalis, musician, born 14 November 1934, died 1 April 2020
© Washington Post
Register for free to continue reading
Registration is a free and easy way to support our truly independent journalism
By registering, you will also enjoy limited access to Premium articles, exclusive newsletters, commenting, and virtual events with our leading journalists
Already have an account? sign in
Join our new commenting forum
Join thought-provoking conversations, follow other Independent readers and see their replies