Henning Mankell: Writer whose Wallander novels were heavily infused with social commentary
Always deeply engaged in social and political issues, Mankell joined a flotilla of boats trying to break Israel's naval blockade of Gaza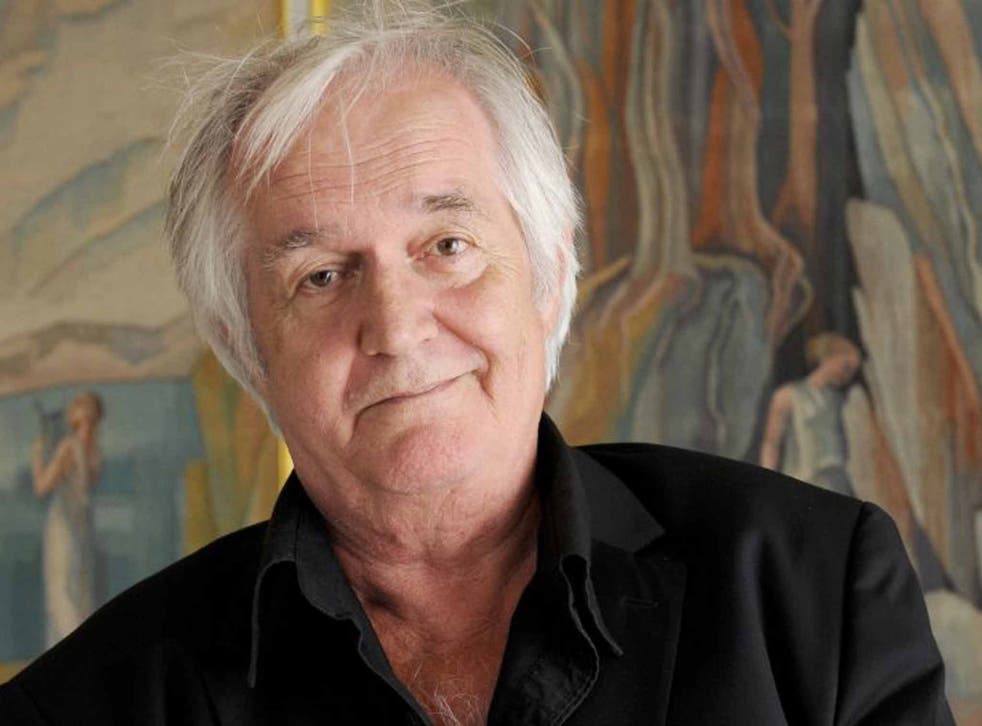 Henning Mankell wrote around 50 novels and plays in a variety of genres. But it is for Inspector Kurt Wallander, the dour, heavy-drinking detective portrayed on British television by Sir Kenneth Branagh, that he was best known.
Mankell was the figurehead of Nordic noir, that genre of writing which portrays the darker side of Swedish society. Set in the bleak landscapes of southern Sweden, the series drew on the dark, morally complex moods of its protagonist and was heavily infused with social commentary. For Mankell, the quest for criminal justice which he depicted in his books was inseparable from a parallel quest for social justice. "Society and its contradictions become clear when you write about crime," he once said.
Mankell was born in Stockholm in 1948. His mother left home when he was a baby and he saw little of her again until his teenage years. His father Ivar, a judge, moved to Sveg, a small town in central Sweden where the family lived above the law courts, giving his son an early insight into the workings of the judicial system. He later reflected, "My father thought, and now I think too, that the system of democracy is entirely based upon the system of justice. If we do not have a system of justice that people believe in, the system of democracy will fail. This is the subtext in all of the Wallander stories."
His love of books had been instilled in him by his grandmother, who taught him to read and write. "I can still remember the miraculous feeling of writing a sentence, then more sentences, to tell a story," he recalled, "The first thing I wrote was a one-page summary of Robinson Crusoe... It was at that moment I became an author."
He left school at 16 to join the merchant navy but soon found that working as a labourer on a coal and iron ore carrier, hauling from Sweden to Middlesbrough, did not match his romantic expectations of life on the high seas. After a brief spell living in Paris around the time of the '68 student uprising, he returned to Sweden.
He wrote his first play, Nöjesparken (The Amusement Park) in the early 1970s while working as a stage hand in a Stockholm theatre. The publication of his first novel, Bergsprängaren (The Rock Blast, 1973), a story about the Swedish labour movement, coincided with his first visit to Africa, the beginning of a lifelong love for the continent.
Mankell became director of the Kronobergsteatern theatre in 1984 and published nothing for the rest of the decade, dividing his time between Sweden and Mozambique, where he spent at least six months a year as the artistic leader of a theatre in Maputo. "One of the greatest adventures and challenges of my life has been my work with the Teatro Avenida," he said. "Working with people from different cultures makes you realise that there are more things uniting us than separating us."
Returning to Sweden, he was shocked by the growing xenophobia and racism. He considered racism as a crime which could be tackled by a crime-fighter, and so was born Inspector Kurt Wallander. Mankell broke his long publishing silence with his first Wallander novel, Mördare utan ansikte (Faceless Killers, 1991), exploring issues such as immigration and national identity. He found inspiration, too, in the Martin Beck series of detective novels by Maj Sjöwall and Per Wahlöö, published in the 1960s and '70s, which also combined crime fiction with commentary on social issues.
Already well known in his homeland, Mankell soon gained an international reputation for his hard-hitting and politicised brand of fiction. The first Wallander book was adapted for Swedish television in 1994, and in 2010 for a 90-minute episode as part of the BBC's Bafta-winning Wallander series, starring Kenneth Branagh.
Comparing the British production with its earlier Swedish adaptation, the producer Ole Sondberg told The Independent in 2009, "Where they're really different is that Branagh really focused on the dark side of the character, whereas if you see the Swedish series, we are trying to achieve more humour, more lightness. We were very afraid that the character would be too dark."
But Mankell was delighted with Branagh's characterisation. "I think they have purified the stories," he said. "A lot of silence, a lot of thinking, sometimes very little dialogue… Not just driving, talking, driving, talking, like Morse." He admired, he said, the great actor's ability to convey emotion while "listening into the silence". From Faceless Killers to The Troubled Man (2009), the last of 10 Wallander novels, the series has sold more than 30m copies around the world and has been translated into 45 languages.
His writing for children and young adults is far from the brooding bleakness of Wallander, but retains a reflective perspective on life. In When the Snow Fell (1996), for example, he writes of the adolescent protagonist, Joel Gustafson: "Growing up is to wonder about things, being grown up is to slowly forget the things you wondered about as a child. He has realised this. And he doesn't want to become a grown-up like that."
Always deeply engaged in social and political issues, in 2010 Mankell joined a flotilla of boats trying to break Israel's naval blockade of Gaza. In his diary of the time he wrote, "Deeds, not words, I think. It's easy to say you support or defend or oppose this, that, and the other. But only action can provide proof of your words. The Palestinians who have been forced by the Israelis to live in this misery need to know that they are not alone, not forgotten." The 25-man boat crew, including Mankell, was arrested, held in custody then deported.
In 1998 he married for a fourth time, to Eva Bergman, daughter of the film director Ingmar Bergman, and he went on to write a television drama about his father-in-law. He was diagnosed with cancer in 2014 and had written a column for the Göteborgs-Posten newspaper about the progress of the disease. "My anxiety is very profound," he wrote, "although by and large, I can keep it under control."
Henning Mankell, writer: born Stockholm 3 February 1948; married firstly, secondly and thirdly, 1998 Eva Bergman (one son); died Gothenburg 5 October 2015.
Join our new commenting forum
Join thought-provoking conversations, follow other Independent readers and see their replies