Ian Brady obituary: Convicted killer notorious for the depravity of his crimes
The serial killer died without revealing the location of where the last of his child victims was buried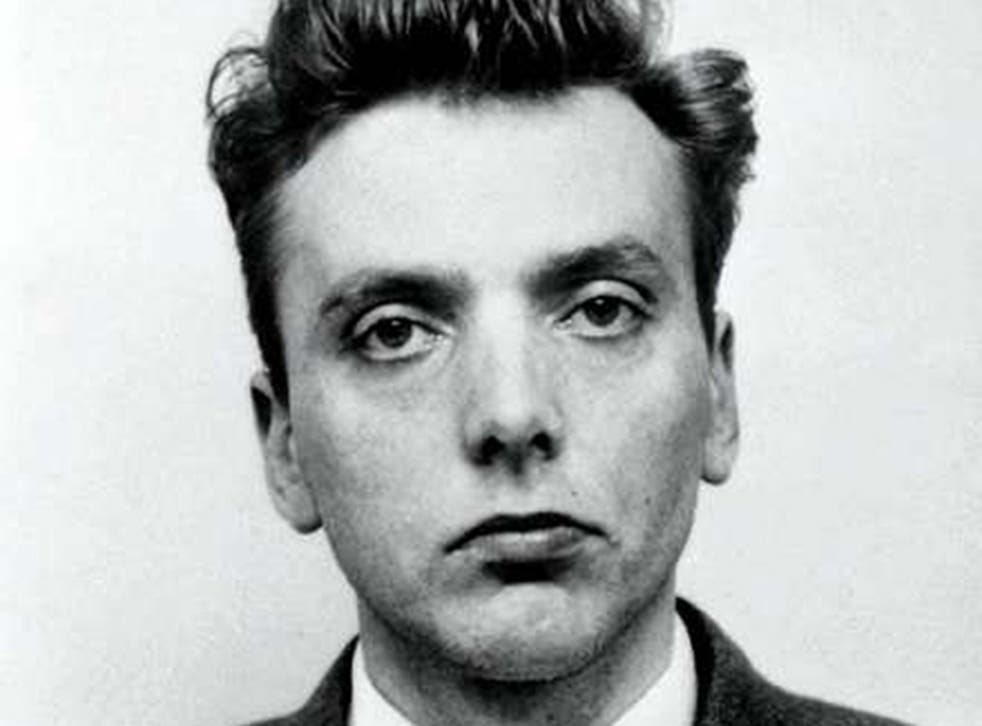 It was half a century ago that Ian Brady and Myra Hindley brutalised and killed five young people in acts so cruel that they have ever since been associated with the most unspeakable depravity.
The partners in mindless murder buried four of their victims, one of them just 10 years old, in a sparsely populated area of the Pennines in Lancashire in what were known as the Moors Murders.
Their victims, three boys and two girls aged between 10 and 17, were abused before they died. In some cases Brady and Hindley later returned to their unmarked graves and, smiling, posed for photographs.
There was a particularly pitiless aspect to their murder of a 10 year old girl, Lesley Ann Downey, whose brother described her as "almost like a porcelain doll – we always used to call her our little doll."
They tormented the child, but before killing her made a tape-recording of her final moments of life. "It hurts me," she pleaded. "I want to see mummy."
For many years Brady and Hindley prolonged the agony of bereaved parents by refusing to reveal where bodies were buried. It was only decades later that they agreed to point out locations on Lancashire's Saddleworth Moor.
But the body of one 12 year old boy has never been discovered, Brady repeatedly brushing aside the pleas of his ageing mother.
Brady's death came after half a century in which he was held first in prison and later in high-security psychiatric units. All through his imprisonment he was completely devoid of remorse.
A criminologist who interviewed him concluded: "He would kill again without any thought for anyone who gets in his way. For him it's like swatting a fly, which is how he regarded the children he murdered."
Myra Hindley, who died in 2002, campaigned for years to be released, but Brady did not, instead pressing to be allowed to kill himself.
There were many calls for his wish to be granted, but the authorities reacted to a decade-long hungerstrike by having him involuntarily fed on a daily basis. At the same time, successive home secretaries ruled that he should never be released.
Originally known as Ian Stewart, Brady was the son of an unmarried Scottish woman who gave him up to foster parents living in the tough Gorbals district of Glasgow. Known from an early age as a bully who picked on younger children, he sadistically tortured cats and dogs.
As a youth he was in trouble with the law for offences such as housebreaking and was first placed on probation and later sent to a borstal. He went through a variety of jobs as a teaboy, messenger and labourer. He also read books on violent themes by the Marquis de Sade and Hitler.
When he met Myra Hindley he was 22 and she was 18. They both worked in clerical jobs at a small chemicals firm on the outskirts of Manchester, where they were both regarded as reasonably intelligent and not out of the ordinary.
She had been raised in poverty in Manchester by parents who, it was said, often beat her. Until she met Brady she was regarded as a normal teenager who was religious and, with dreadful irony, loved children.
Apparently impressed by his reading habits, she was immediately attracted to him, writing in her diary: "I hope he loves me, and will marry me some day." The exact nature of their relationship was to be the subject of much speculation over the decades, centring on whether Brady terrified her or whether she was a willing participant in their crimes.
Their killing spree began in July 1963 when 16-year-old Pauline Reade vanished on her way to a disco. Four months later 12-year-old John Kilbride vanished. The following year Keith Bennett, who was 12, disappeared, and in December 1964 Lesley Ann Downey, who was 10, was abducted by Brady and Hindley from a funfair.
The disappearances were at first regarded by police as mysteries, probably unrelated, since the bodies were buried and no clues could be found.
The police finally caught up with them in October 1965 when, in his own house, Brady strangled 17-year-old Edward Evans after repeatedly striking him with a hatchet. This time there was a witness, Hindley's brother-in-law.
When he contacted police the following day they found the corpse in the house along with the murder weapon. Detectives also found left-luggage tickets which led them to suitcases containing naked photographs of Lesley Ann Downey together with the tape recordings of her final moments.
Large-scale searches of Saddleworth Moor uncovered the bodies of Lesley Ann and of John Kilbride.
Brady and Hindley pleaded not guilty to all charges against them when they went on trial at Chester Assizes in April 1966, but the evidence against them was overwhelming.
The court heard the harrowing tape of Lesley Ann Downey being tortured before she was killed and buried. On it Hindley was heard by turns cajoling, soothing and threatening the terrified child. A court reporter fainted.
It took the jury less than three hours to convict both of killing Lesley Ann and Edward Evans. Brady was also found guilty of murdering John Kilbride, while Hindley was convicted as an accessory after the fact.
Since the death penalty had just been abolished the two escaped execution, instead being sentenced to life imprisonment. The judge described them as "two sadistic killers of the utmost depravity".
In other comments he drew a distinction between the two, declaring: "Though I believe Brady is wicked beyond belief without hope of redemption, I cannot feel that the same is necessarily true of Hindley, once she is removed from his influence."
During their first years in prison Brady and Hindley exchanged letters, but by 1972 their relationship had gone sour. In 1985, after a long period of illness, he was diagnosed as a paranoid schizophrenic and was transferred from prison to psychiatric hospital.
He had, as Lesley Ann Downey's mother, Anne West, remarked, "at least the decency to go mad."
A few years later first Hindley and then Brady admitted they had killed Keith Bennett and Pauline Reade. She harboured hopes of her eventual release and believed this would help her cause.
They were taken separately to the moor by police, where the body of Pauline Reade was found. But that of Keith Bennett was never recovered, either in this or in later searches.
The Crown Prosecution Service considered taking Hindley and Brady back to court, but decided it was not in the public interest to do so.
Unlike Hindley, Brady never sought parole, and in fact made it clear he wished to die in prison as quickly as possible. He tried to starve himself to death by going on a hungerstrike which lasted more than a decade but was fed via a nasal tube.
He said of hospital staff: "I request and expect nothing from the vermin here except a coffin, and yet I am politically force-fed as they can't leech a living from dead bodies."
When Hindley fell ill he complained bitterly: "Myra gets the potentially fatal brain condition whilst I have to fight simply to die."
While it had been widely accepted that Brady was the prime mover in the Moors murders, Hindley was the more detested of the pair, often being described as the most hated woman in Britain.
Opinions differed on whether she had been a mere puppet in the murders or a willing participant, and in 1998 the two engaged in a bitter slanging match on this point.
In a newspaper interview she claimed she had acted entirely under duress, declaring of Brady: "He used to threaten me and rape me and whip me and cane me. I would always be covered in bruises and bite marks. He threatened to kill my family. He dominated me completely."
This enraged Brady, who retorted that she was a manipulative liar who had "happily" taken part in the five killings and needed no coercion from him.
Over the years he rejected the periodic impassioned pleas from Winnie Johnson, mother of Keith Bennett, to help locate her 12 year old son whose body has lain on Saddleworth Moor for half a century. Spurning her appeals he wrote to her curtly in 2009: "This is my last word on the matter". Johnson died on 18 August 2012.
In his final years his body was described as skeletal, with rotting teeth and failing eyesight. But a photograph of him showed he still possessed the same cold staring gaze he had in the 1960s.
The serial killer had reportedly been ill for some time and had been receiving palliative care.
Brady died without revealing the location of where the last of his child victims was buried, despite desperate requests from the family.
He died as he lived, devoid of remorse, mercy or compassion.
Ian Brady, born 2 January 1938, died 15 May 2017
Register for free to continue reading
Registration is a free and easy way to support our truly independent journalism
By registering, you will also enjoy limited access to Premium articles, exclusive newsletters, commenting, and virtual events with our leading journalists
Already have an account? sign in
Register for free to continue reading
Registration is a free and easy way to support our truly independent journalism
By registering, you will also enjoy limited access to Premium articles, exclusive newsletters, commenting, and virtual events with our leading journalists
Already have an account? sign in
Join our new commenting forum
Join thought-provoking conversations, follow other Independent readers and see their replies