Jackie Lomax: Singer and songwriter who became one of the first signings to Apple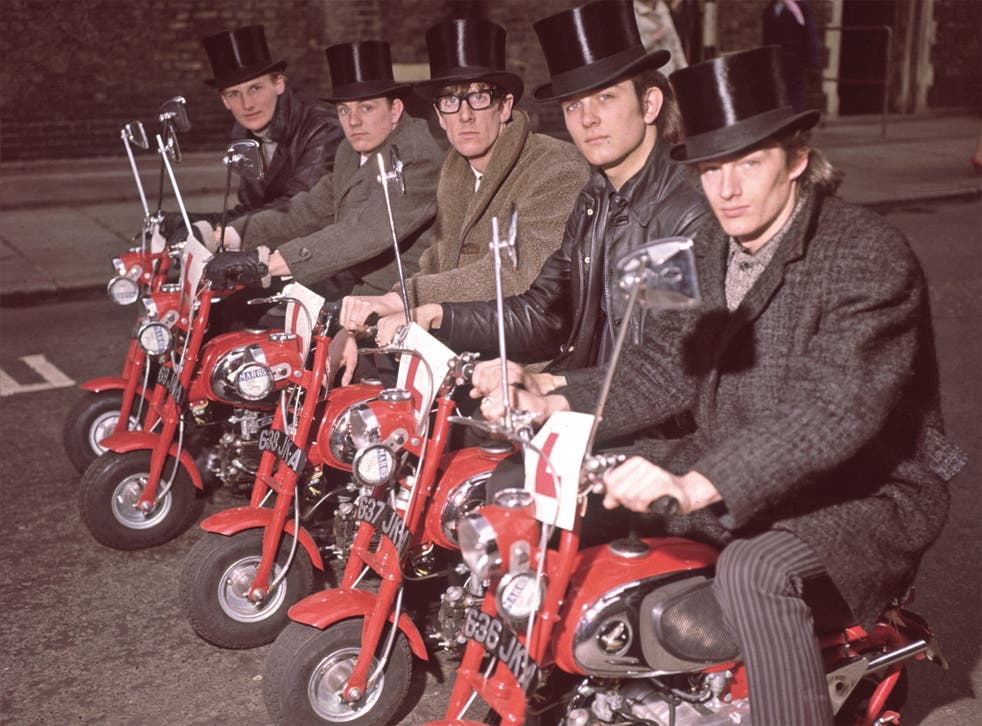 Although Jackie Lomax had a full and interesting musical career, he was one of Liverpool's unluckiest musicians. With a little more publicity, his singles with the Undertakers could have sold much better and his album for the Beatles' Apple label, Is This What You Want (1969), produced by George Harrison, should have been a best-seller. Most music fans of the era cite "Sour Milk Sea" (1968) as a Top 10 single that never was, so why didn't they buy it?
Lomax was bemused that he was best known for his battle-cry of "Mashed potato, yeah" on the Undertakers' hard-hitting dance record, "(Do The) Mashed Potatoes" (1963) but it's a classic beat record. "I was just shouting," he told me in 2004, "and I didn't even know how to dance the mashed potato."
Jackie Lomax was born in Wallasey in 1944 and was a founder member of Dee and the Dynamites in 1960. The following year he joined the Undertakers, who admired his passionate voice with its punchy falsetto. "The Undertakers told me I was playing bass and I went on stage with no rehearsal. There were five of us instead of the usual four and having Brian Jones on sax was tremendous. We looked for obscure songs by the artists that we liked and I would give out the wrong names on stage to guard against other acts looking for the same songs." Lomax married his childhood sweetheart Dionne Armitage when he was 18, and they were known around Liverpool as "the golden couple".
In 1962 the Undertakers secured a residency at the Star-Club in Hamburg and they were signed to Pye Records the following year. "We were a good live act by then. Lemmy from Motörhead saw us at Leeds University and decided that he wanted to be a musician. Unfortunately, we had Tony Hatch, the great mismatch as our producer. He didn't get R&B at all and I was ignoring everything he told us."
Although more forceful on stage, the Undertakers, who also featured Chris Huston, Geoff Nugent and Bug Pemberton, did make some excellent singles including their cover versions of "Stupidity" (Solomon Burke), "Everybody Loves A Lover" (Shirelles) and "Just A Little Bit" (Roscoe Gordon), their solitary chart entry at No 49.
The Undertakers travelled in a hearse but Hatch felt their name was a drawback. He changed it to the 'Takers and for their single of "If You Don't Come Back", the band was to go to East Germany. Unfortunately the publicity went wrong and two of the Undertakers were arrested for smuggling currency when Monopoly money was found on them.
After the band split up Lomax went to New York with Huston and Pemberton and formed the Lomax Alliance. Their single "See The People", didn't sell but they did play some support gigs at Brian Epstein's Saville Theatre.
In 1968 the Beatles invited Lomax to join their new label, Apple. George Harrison wrote and produced his single "Sour Milk Sea", a mystical song about the age of the world. "I thought it would be a hit," said Lomax, "but Apple released four singles on the same day and other labels would have complained if the BBC had played them all. How could I compete against 'Hey Jude' and 'Those Were The Days'?"
Is This What You Want followed, featuring "Sour Milk Sea" and 11 of Lomax's own compositions. The musicians included Paul McCartney and Eric Clapton but the album suffered the same fate as Apple releases by Doris Troy, James Taylor and Billy Preston. The label was in turmoil, partly because the Beatles were disintegrating. Among Lomax's unissued tracks was the punchy "Goin' Back To Liverpool" with Billy Preston.
Back in America Lomax recorded Home Is In My Head for Warners in 1971. The title track was a wry look at English place names: "I have dived into a Blackpool with a Maidstone round my neck." This was followed by Three (1972), produced by John Simon and featuring Rick Danko and Levon Helm from the Band. Lomax joined Badger for the soul album White Lady (1974), produced by Allen Toussaint, before returning to solo work with Livin' For Lovin' (1976) and Did You Ever Have That Feeling (1977).
Since then Lomax has been involved with several one-off projects and his version of Tim Buckley's "Devil Eyes" (1990) is to be commended. He released The Ballad Of Liverpool Slim (2001), which included his tribute to George Harrison, "Friend-A-Mine", and 7th Street Songs (2004). Lomax often played at Beatle conventions and had regular bookings at the Cavern. He was interested in young bands taking up the songs from the '60s but his criticism was invariably the same: "They are playing the songs too fast. They should listen to our records."
After living in America for many years he returned to his first wife, Dee, this year. Although he was soon having medical treatment, he was happy to be back where he felt he belonged. He was listening to his forthcoming album, Against All Odds, as he died.
In 2011 I was at the opening of an exhibition of Astrid Kirchherr's photographs at the Victoria Gallery in Liverpool. She had taken some wonderfully atmospheric photographs of the best looking beat musicians when they came to Hamburg and one of the best was of Jackie Lomax in 1962. Fifty years on, Jackie was turning into Willie Nelson and many of the guests realised that the shot to take was of Jackie standing by his former self. He knew they were taking the pictures to have a little laugh at his expense but he didn't mind one bit and obliged over and over.
John Richard Lomax, musician: born Wallasey 10 May 1944; married 1962 Dionne Armitage (divorced 1971; three daughters), 1972 Annie Richardson (died 2012; one stepson); died Wirral 15 September 2013.
Join our new commenting forum
Join thought-provoking conversations, follow other Independent readers and see their replies