John Walker: American naval officer who formed a family spy ring that passed highly damaging secrets to the Soviet Union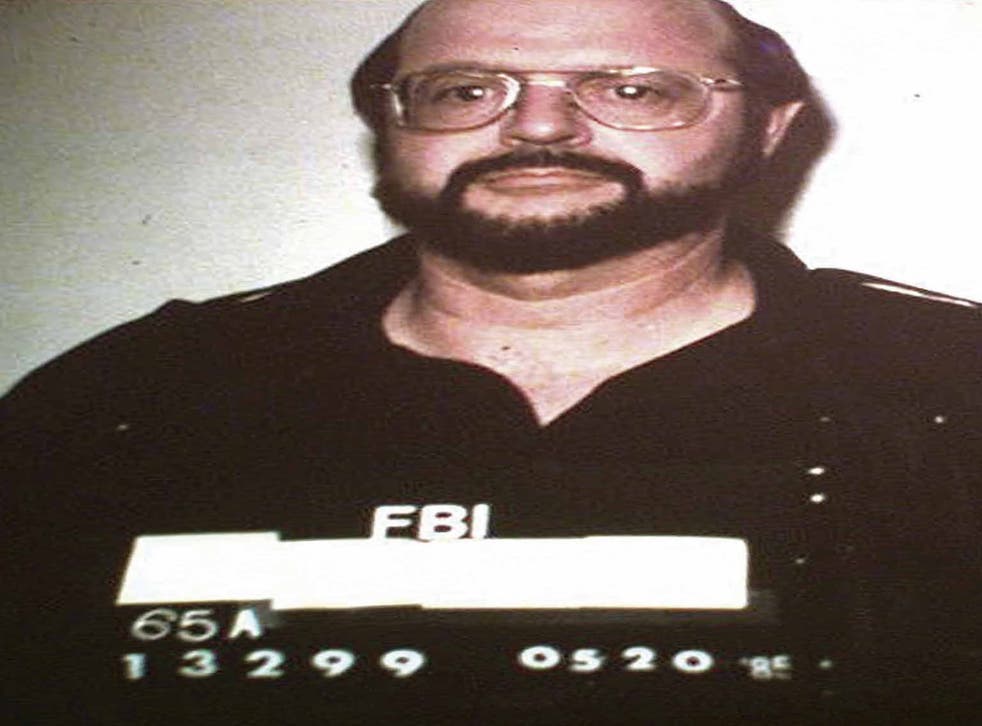 John Walker may not be one of the glamour names of espionage. But his 18 years of spying for the Soviet Union, in its later stages as head of a ring involving other members of his family, represented the most damaging leak in the history of the US Navy – and one which might conceivably have given Moscow the upper hand had the Cold War ever turned hot.
Walker joined the Navy from high school as a radioman in 1955. An enterprising youth, known as "Smiling Jack", he did in fact endure an often unhappy childhood, marred by the financial problems and subsequent heavy drinking of his father. But he rose quickly, displaying initiative and passing clearances, to become a chief warrant officer, a specialist in communications who at one point ran the radio operations of a nuclear-armed submarine.
But married and with four young children to support, the son, like his father, found himself in financial trouble. Walker's solution was to sell top-secret material to the Soviet Union. His espionage career began one day in October 1967 when – just like a later, even more notorious mole, Aldrich Ames of the CIA – he walked into the Soviet Embassy in Washington with a sample of his wares.
According to a 2010 account of the case published by the US Naval Institute, the local KGB station chief Boris Solomatin quickly judged that the material, including the latest encryption codes for Navy signals traffic, was genuine. The trickle soon turned into a flood as Walker provided war plans, technical manuals and a host of other secrets, including operational orders.
In essence, the information allowed Moscow to monitor US naval movements around the world, especially of submarines, and to make its own submarines less easily detectible. The precise extent of the damage is unclear to this day, but one Soviet defector reportedly claimed that the secrets handed over by Walker could have changed the fortunes of any war between the superpower rivals.
In 1975 Walker retired from the Navy and set up as a private investigator, a change that merely facilitated his activities. He was now free to travel, meeting Soviet controllers in such venerable spy cities as Vienna and Casablanca. Meanwhile the solo operation was transformed into a family enterprise. Walker recruited first Jerry Whitworth, an old friend and another Navy radio man, and then his son Michael, a sailor on the aircraft carrier USS Nimitz, followed by his elder brother Arthur, a retired navy commander who worked for a defence contractor. All passed on highly classified material which John Walker channelled to the KGB.
But in 1985 everything unravelled. According to one account his cover was blown by Valery Martynov, a Soviet agent of the FBI who would later be betrayed by Ames and executed. But the prime reason for his downfall was far closer to home.
Walker had divorced his wife in 1976, but by then she was well aware of his activities. Afraid that one of her daughters would be sucked into the conspiracy she went to the FBI. On 20 May 1985 Walker was arrested after the Bureau collected documents from the Nimitz that he had left at a dead drop. The rest of the ring were rounded up in short order.
All were found guilty. Whitworth was sentenced to 365 years in jail. Arthur received three life terms, and John, who had agreed to help investigators in return for leniency for his son, was given a single life term. Michael Walker was sentenced to 25 years but was released in 2000. Arthur died in prison in July 2014.
John Walker's clandestine career lasted an extraordinary 18 years. Asked once how he got away with it for so long, he replied, "KMart [a US department store chain] has better security than the Navy." Later, in his 2008 memoir My Life as a Spy, Walker justified his treachery on the grounds that the Cold War was a "farce". But he apologised for the damage to which the US military might have been exposed on account of his activities had the US and the Soviet Union actually gone to war.
John Walker, who died in a federal prison, has been described as one of the spies of the 20th century, and with good reason. Higher-profile traitors, like Ames and Robert Hansen of the FBI, betrayed people. Walker provided high-grade intelligence for almost two decades that for a period arguably tilted the military balance between the two mightiest countries of the age.
John Anthony Walker Jr, naval officer and spy: born Washington DC 28 July 1937; US Navy 1955-1975; married 1957 Barbara Crowley (divorced 1976; three daughters and one son; died Butner, North Carolina 28 August 2014.
Join our new commenting forum
Join thought-provoking conversations, follow other Independent readers and see their replies