Mary Wilson: Singer and founding member of The Supremes
Arguably the most naturally gifted of the original lineup, Wilson became the true keeper of the group's flame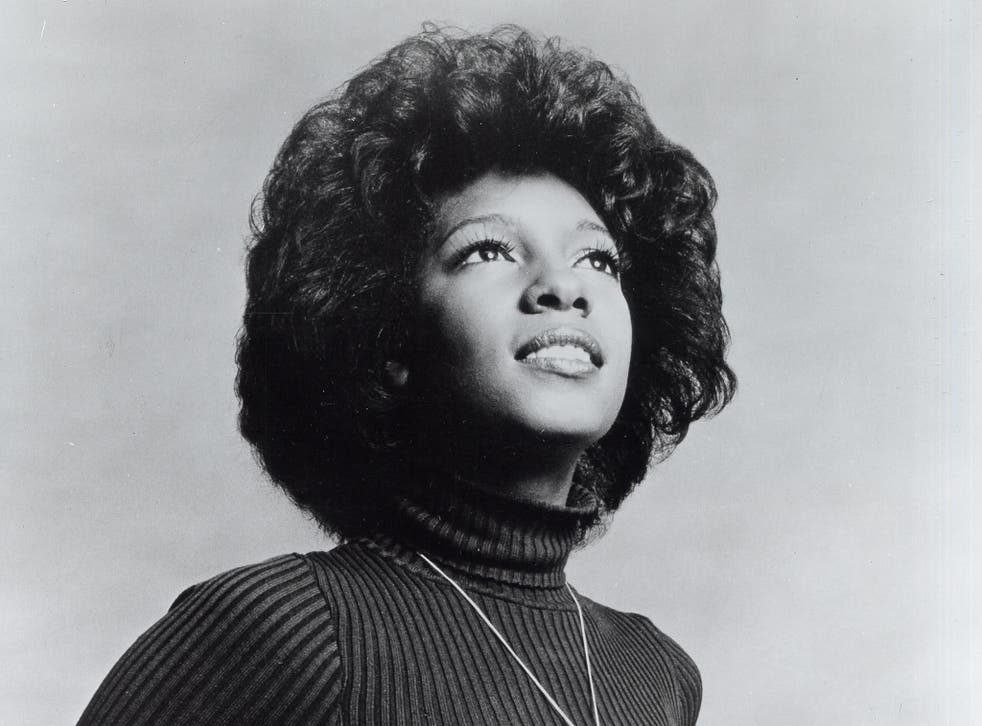 When Mary Wilson died in her sleep at her home in Henderson, Nevada, on 8 February, the cause was hypertensive heart disease. Just two days earlier she had announced the release of new recordings, expressing the hope that some of them would come out before 6 March, which would have been her 77th birthday. 
Together with Diana Ross and Florence Ballard, Wilson was a founding member of The Supremes. The trio's radiant glamour and elegant couture was a potent adjunct to their magnificent singing, and, after a slow start, they became Motown's most commercially successful act of the Sixties. In August 1964, the Holland-Dozier-Holland-penned "Where Did Our Love Go" became the first of five consecutive US number ones for the group, winning them countless fans across all demographics.
It was Motown boss Berry Gordy who made Diana Ross, with whom he was having an affair, the trio's de facto leader, renaming them Diana Ross & The Supremes in 1967. The seeds for Ross's 1969 departure and subsequent solo success were sown early.
Gordy had already fired Florence Ballard in July 1967, citing her alcoholism, and Wilson, arguably the most naturally gifted of the original lineup, became the true keeper of The Supremes' flame, making the 1972 Smokey Robinson-produced album Floy Joy with new members Cindy Birdsong and Jean Terrell. Now she finally got to sing lead on the ballad "A Heart Like Mine", and to share lead vocals with Terrell on the title track, a UK Top 10 single in 1971. 
Mary Wilson – the eldest of three children born to Sam and Johnnie Mae Wilson in Greenville, Mississippi – was sent to live with an aunt and uncle in Detroit aged three, but her mother later joined her there. Living in the city's Brewster-Douglass Housing Projects, she befriended Florence Ballard when they sang together in a school talent show, and later worshipped at New Bethel Baptist Church, where Aretha Franklin sang gospel with her sisters Erma and Carolyn and their pastor father CL Franklin.
Diana Ross lived in the Brewster-Douglass projects, too, and together with Wilson, Ballard and Betty McGlown, they became The Primettes. McGlown left before the group signed to Motown in 1961 and changed their name to The Supremes.
Wilson told of her tumultuous time in The Supremes in two memoirs: 1986's New York Times bestseller Dreamgirl: My Life As A Supreme, and 1990's Supreme Faith: Someday We'll Be Together. Romances with Tom Jones and one-time fiancee Duke Fakir of The Four Tops came up, as did the diva-ish behaviour of Diana Ross. But Wilson did speak of an enduring love for her former bandmates, particularly Florence Ballard, who died in 1976 aged 32. 
In later life, Wilson enjoyed an acting career in musical theatre and continued to perform live. Tragedy struck in 1994 when her teenage son Rafael was killed in a car accident. In 2002, then US secretary of state Colin Powell appointed her culture-connect ambassador for the State Department, and from 2008 onwards she curated a touring collection of The Supremes' stage clothes, which was exhibited at London's Victoria and Albert museum. 
In 2019, Wilson competed in the US TV series Dancing with the Stars and published another book, Supreme Glamour, with Mark Bego.
The singer married Pedro Ferrer in 1974, but they were divorced in 1981. She is survived by her daughter Turkessa; her sons Pedro Antonio Jr and William; her sister Kathryn; her brother Roosevelt; her 10 grandchildren and a great-granddaughter. 
"I was always proud of Mary," said Berry Gordy. "She was quite a star in her own right and over the years worked so hard to boost the legacy of The Supremes."
Diana Ross paid tribute on Twitter, writing: "I have so many wonderful memories of our time together. The Supremes will live on in our hearts."
Mary Wilson, singer, born 6 March 1944, died 8 February 2021
Register for free to continue reading
Registration is a free and easy way to support our truly independent journalism
By registering, you will also enjoy limited access to Premium articles, exclusive newsletters, commenting, and virtual events with our leading journalists
Already have an account? sign in
Register for free to continue reading
Registration is a free and easy way to support our truly independent journalism
By registering, you will also enjoy limited access to Premium articles, exclusive newsletters, commenting, and virtual events with our leading journalists
Already have an account? sign in
Join our new commenting forum
Join thought-provoking conversations, follow other Independent readers and see their replies