Nicholas Bagnall: Independent on Sunday columnist who also spent more than half a century with the Telegraph papers
Bagnall's column for the Independent on Sunday was witty, topical and beautifully written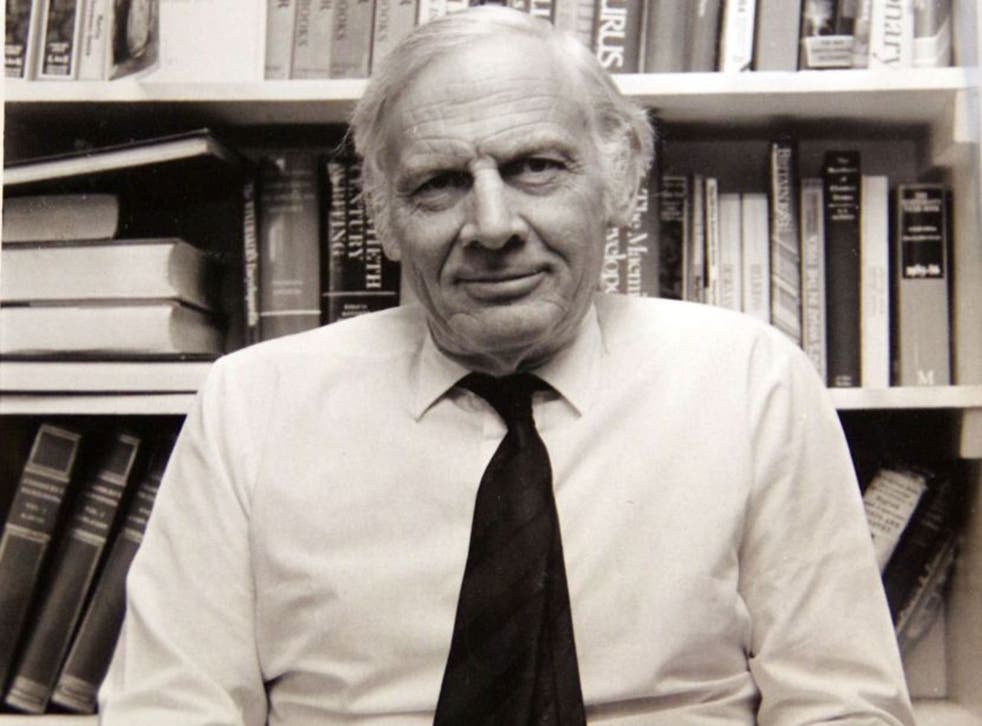 Nicholas Bagnall, who has died aged 91, wrote a column on words for the Independent on Sunday for nearly 20 years, starting at the paper's launch in 1990. He was an erudite man who had fallen in love with Latin at his prep school in Kent and went on to read Classics and then English at Oxford. His column was witty, topical (it usually commented on a word that had featured in the previous week's news) and beautifully written. It delighted both readers and editors.
His association with the IoS followed a working lifetime on the Telegraph papers, daily and Sunday. Like many journalists of his generation, he drifted into newspapers after graduation without really intending to. He began as a reporter on the Church Times in 1949, looking, as he recalled in his engaging memoir, A Little Overmatter (2002), "for heartwarming stories of how the Church tended her flocks". Though his father, after an army career, became an Anglican vicar late in life, Bagnall understood little of church ritual and once made 13 "mis-statements" in a single article.
Notable deaths in 2016

Show all 42
He moved to the Daily Telegraph in 1954 to work on the features pages. He discovered, when given access to his personal file by an indiscreet secretary, that he had been hired because his cuttings, while "not brilliant", showed "a certain descriptive flair". The self-deprecatory anecdote – another recalled that Wadham College, Oxford, admitted him despite his knowledge of Latin and Greek being "a disgrace to your school [Bryanston]" – was typical of the man.
He gradually established himself as a Telegraph leader writer, particularly on education, a subject in which most journalists were then uninterested. When the Sunday Telegraph launched in 1961, Bagnall was made education correspondent and letters editor. But he soon moved to edit the weekly journal of the National Union of Teachers. It was not, he later told friends, a job he much enjoyed since, himself an entirely unpompous man, he had limited patience with the self-importance of the headteachers who led the union.
He returned to the Sunday Telegraph as full-time education correspondent. By then, education had become a bigger news subject and a more politicised one with a Labour government determined to abolish grammar schools and students demanding a greater say in how what universities taught and how they were run. Though he wrote for a overwhelmingly Tory readership, his sympathies lay on the moderate left. Rather than pandering to the prejudices of his readers (and editors), he preferred gently to challenge their preconceptions. The fairness of his reporting won the respect of even the wilder student rebels. His writing style was distinctive: never "showy" or affected, it was always entertaining, elegant and crystal clear.
In 1977, he took over the Sunday Telegraph's books pages, where his stable of reviewers included AL Rowse, Rebecca West, AN Wilson and John Braine. In 1986, when Peregrine Worsthorne, a long-standing colleague, took over as editor, he was removed from the job. Bagnall was shocked and puzzled by the dismissal; some colleagues thought it was because Worsthorne disliked his politics.
He then led a curiously yo-yo existence on the paper, being promoted or demoted on at least six separate occasions and mostly working part-time. Though he retired from the Sunday Telegraph at 75, he wrote short paperback reviews for the daily paper until his late eighties. He wrote several books including Newspaper Language (1993), which is far more amusing and caustic than a conventional textbook.
Bagnall was born with a congenital hip dislocation. Though it was eased by operations, he walked with a limp and frequently carried a stick which, eyes twinkling mischievously, he would bang firmly on the floor to emphasise his opinions. Towards the end of his life particularly, he was often in pain, but never complained. He was a delightful drinking and lunching companion. "Shall we have another bottle?" he would say as fellow lunchers debated returning to their offices. "We don't have to drink it all." But the bottle was nearly always emptied, usually with much laughter. He is survived by Ann, his wife of 64 years, and their son Tim and daughter Catharine.
Nicholas Bagnall, journalist and author: born 22 September 1924; married Ann (one daughter, one son); died 27 January 2016.
Join our new commenting forum
Join thought-provoking conversations, follow other Independent readers and see their replies