Peter Dickinson: Award-winning crime and children's writer whose work was extraordinary in its range and ambition
The Weathermonger describes a Britain returned to the Dark Ages because of its rejection of all things technological
Saturday 19 December 2015 00:22 GMT
Comments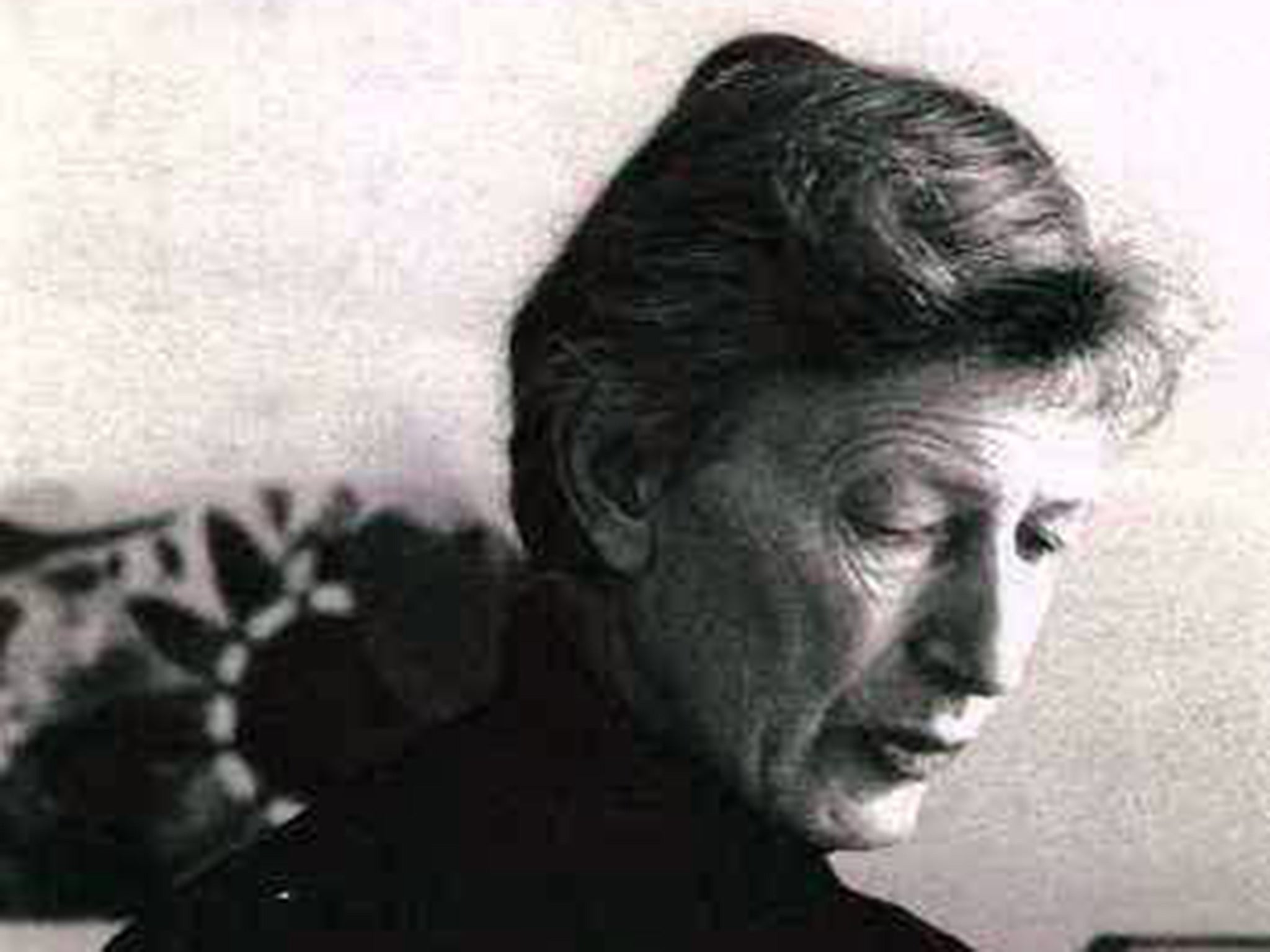 Whether writing erudite detective stories for adults or brilliant tales of adventures for children, Peter Dickinson was a true original. Tall, wild-haired and given to talking volubly in a deliciously plumby accent, he once described himself as looking like Gandalf's crazy twin. There was indeed something wizard-like about his continuing ability to astonish as well as delight in stories which, however initially unlikely, soon came to seem totally plausible.
He was the second of four sons born to the Hon Richard Dickinson, a colonial civil servant and Baron of Painswick. His mother was a tomb restorer. He spent his first seven years in what is now Zambia within earshot of the Victoria Falls – his school playground was sometimes invaded by baboons. Cooling dips into the Zambezi River were made in a big wooden cage designed to keep crocodiles at bay.
In 1935 the family returned to Britain for the children to continue their education, but shortly after, Dickinson's father died. Money was short, but there were still enough funds to afford a nanny and prep school fees. In 1941 Dickinson won a scholarship to Eton. Having at the age of five decided to become a writer, the diet there of Latin and Greek but no English lessons was not to his liking. But there were always games which he was good at, plus lots of reading, with Kipling a special favourite.
Going on to King's College, Cambridge, Dickinson switched from classics to English. After graduating he was advised by his tutor to abandon the postgraduate research he had started but for which he had no talent. Why not instead consider stepping into the shoes of AA Milne by applying to become assistant editor of Punch? Dickinson duly arrived at the interview spattered with blood and dirt, having just tangled with a tram. Working there for the next 17 years, he could boast that he was both its Beauty and Agriculture correspondent. He was also responsible for supplying topical light verse, composed while crossing the Thames on his way to the office. As the magazine's regular crime novel reviewer, he eventually decided he knew enough about the genre to try writing one himself. But given his own magpie interests in languages, religion and history from every place and period, he decided to aim far beyond the standard country house mystery.
The result was The Glass-Sided Ants' Nest (1968) initially published as Skin Deep after Hodder & Stoughton ruled that no female would buy a book with an insect in the title. It won the Crime Writers Association Gold Dagger Award for best mystery of the year. Concentrating on a group of New Guinea aborigines living together in London and suspected of the cult murder of their chief, this story, with its anthropological digressions, was truly something new. His next, A Pride of Heroes (1969), set in an English country house run as a theme park with free-roaming lions, once again won the Golden Dagger. Future novels took up equally unusual scenarios, including a crazed millenarian sect (The Sinful Stones, 1970) and intelligence-enhancing drugs in rats (Walking Dead, 1977). The first six featured Detective Superintendent James Pibble, a depressed middle-aged functionary short on police skills but long on self-loathing, anticipating the seedy detective anti-hero so familiar today.
While writing his first crime story Dickinson also began the children's book with which he is still most associated. The Weathermonger (1968) originated in a nightmare in which he dreamed he was being drowned in Weymouth harbour for daring to use a machine. The novel describes a Britain returned to the Dark Ages because of its rejection of all things technological. A teenage brother and sister, condemned as witches after they are caught trying to repair their uncle's motor-boat, escape to France, where everything is as normal. They return home to solve the mystery of how things have gone so bad in their own country.
Heartsease (1969) continues the theme of the new barbarism with three children rescuing another young "witch" left for dead after a public stoning. The trilogy finished with The Devil's Children (1971). Here, a band of fleeing Sikhs offers the only stability in a country still set against itself. In 1975 all three novels, under the collective title The Changes, were unforgettably televised by the BBC.
Married to the artist Mary Rose Barnard in 1953 and by now with two daughters and two sons, Dickinson set about full-time writing with a zest that would remain with him. Starting as a children's author at 40, he found himself overnight treated as a leading literary figure for this age group, both here and in the US.
Many of his subsequent books for young readers came to him telling stories to his children on the car journey from London, where they lived in the week, to his in-law's house in Hampshire for the weekend. While he had to plan his detective stories, his children's books came more easily, knocking at the door, as he put it, and simply begging to be invited in.
The Blue Hawk (1976), the story of a temple boy up against all-powerful priests in an imaginary kingdom, won the Guardian Children's Fiction Award. It was followed by Tulku (1979), a carefully wrought and intelligently argued story concerning religious faith. Set around the Chinese Boxer rebellion of 1900, it won the Whitbread Award and the Carnegie Medal. City of Gold and Other Stories from the Old Testament (1982) also won the Carnegie, three years later – no mean feat for a writer brought up in a religious home but never a believer.
Familiar Bible tales are retold as if by contemporary observers, with the contest between David and Goliath narrated by a Babylonian drill instructor using it as an opportunity to illustrate the proper use of the shield. Dickinson's own favourite of his children's novels, AK (1990), again a Whitbread Children's Award winner, describes the life of a boy soldier attached to a guerilla band in the imaginary country of Nagala, somewhere in Central Africa.
In 1988 Dickinson's wife took her own life. Living on his own in Bramdean Lodge, a rambling Victorian house in Hampshire, Dickinson continued to find the solace in writing that he had always known. His daughter Philippa became a children's publisher, while his son John became a successful children's novelist.
In 1992 Peter found renewed happiness with Robin McKinley, a US writer of delicate fantasies and winner of the prestigious Newbery Award for children's fiction for 1985. Telling each other stories on daily walks with their three whippets, tending their large garden, writing the odd book together, they made a devoted and productive couple. Decidedly unsmart for someone with a Baron for one brother and a Dean of Salisbury for another, Dickinson looked increasingly the very model of the writer emerging from his study: dreamy-eyed, dishevelled, still half-living in the imaginative world he had just been creating.
His crime novels ended with Some Deaths Before Dying (1999), published in the US but with editors over here finding it too old-fashioned. But there was no let-up in his children's books. The Kin (1998) focuses on four human children in Africa 200,000 years ago, just after the development of spoken language, driven from their home. Written when funds were once again running low, its success came at a convenient time.
The Ropemaker (2001) an excursion into high fantasy, involves two children searching for the one magician able to renew the spells that formerly kept their valley safe. Its sequel, Angel Isle (2006), describes another quest. Both stories deal with the corruption of power, but although he was a man of strong convictions, Dickinson never set out to preach. Valuing the imagination for its own sake, he was content simply to tell children good stories, letting them make of them what they will. But he hoped that his stories, by offering children what he called "maps of coherence", could be of some use in making sense of the confusions of everyday life.
Dickinson's later, longer children's novels could at times seem prolix. But his practice of rewriting every first draft as a matter of course – and with an ever-critical eye – ensured that his own high standards were never seriously breached. His collection of poems, The Weir, was published in 2009 on his 80th birthday as a gift from his children. In 2009 he co-wrote another novel, Fire, with Robin McKinley, and the same year was awarded an OBE. Charmingly eccentric, contagiously enthusiastic, unpredictably knowledgeable, adored by his children, grandchildren, editors and many friends, author of over 50 novels of extraordinary range and ambition, Peter Dickinson will be greatly missed.
NICHOLAS TUCKER
Hon Peter Malcolm de Brissac Dickinson, author: born Livingstone, Northern Rhodesia 16 December 1927; OBE 2009; married 1953 Mary Rose Barnard (died 1988; two daughters, two sons), 1992 Robin McKinley; died 16 December 2015.
Join our commenting forum
Join thought-provoking conversations, follow other Independent readers and see their replies