Peter Preston: Editor who steered The Guardian through the Thatcher years
One of the longest-serving editors in The Guardian's history, he transformed the newspaper into a more modern and, for a time, financially viable publication, paving the way for a globally recognised bastion of progressive journalism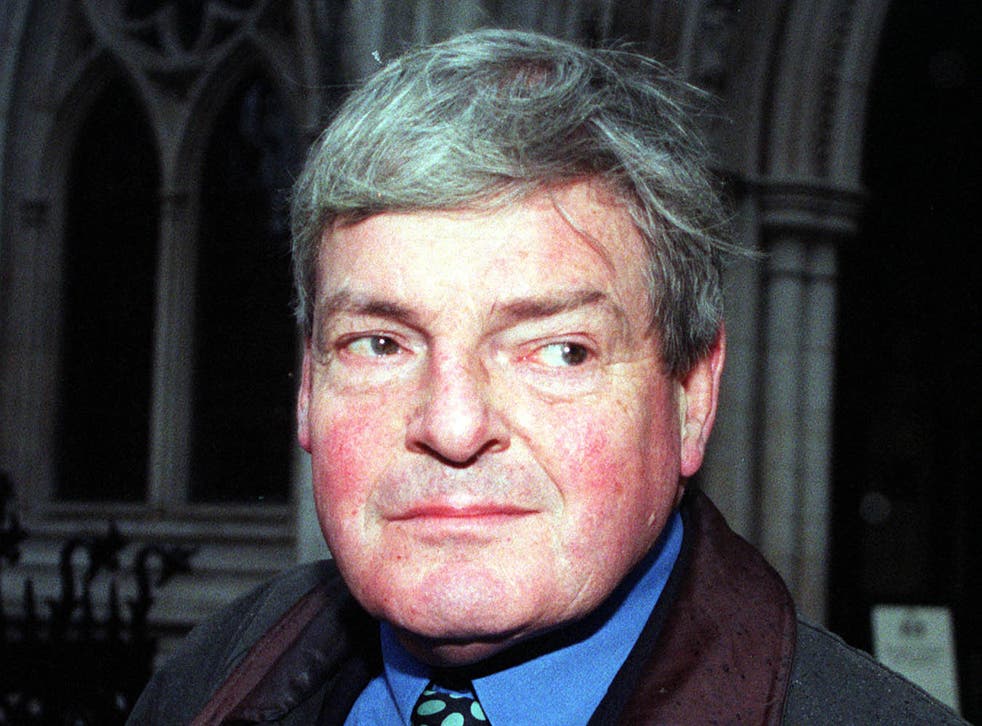 It's a testament to the respect Fleet Street reserved for Peter Preston that Tuesday's Daily Mail led its page four with a news story in tribute to him.
The tabloid's city editor Alan Brummer said his death, at the age of 79, "deprives British journalism of one of its most inspiring figures of the 20th century".
Preston joined the Manchester Guardian in 1963 and witnessed its development into a national newspaper – which he was editor of from 1975 to 1995.
In that time he oversaw a radical redesign of the newspaper and its masthead, the launch of the daily features tabloid section G2, which was aped by other papers, the purchase of The Observer, and fought to keep the ship steady after the launch of The Independent.
He hired such staple figures of the paper as theatre critic Michael Billington, columnist Polly Toynbee, and his successor as editor, Alan Rusbridger.
Apart from those appointments, he was particularly proud of having turned The Guardian's finances around, halting, at least for a while, the revenue fall, with circulation surpassing half a million in the mid-1980s. But Preston, who was at times the target of sustained criticism for his leadership of the paper, never claimed a legacy without blemish. "Any editor who sticks around for more than 15 years, you get some things right and you get some things wrong," he once said.
Peter Preston was born at home in a village in northern Leicestershire in the late 1930s, the first of three children of John Preston, a greengrocer, and his wife Kathlyn, née Chell.
When Peter was 10 years of age, John came home from work, complaining of a sore throat and of aches – symptoms Kathlyn attributed to the flu. The real cause was polio, from which he quickly died. Everything changed for the family, and soon young Peter also contracted the disease.
For a week, encased in an iron lung, at a sanatorium miles from home, the boy drifted between life and death. For well over a year, he could barely move. He survived.
But the effects on his body forced him to review his early passions. "Before I had polio, I thought of little but sport," he wrote. "After polio, I had to find something I could do; I found journalism."
Having fallen behind academically at Loughborough Grammar School and been "written off", in his words, he worked hard to make up for lost time, and eventually earned a place at St John's College, Oxford, to read English literature. There he edited Cherwell, the student newspaper which distracted him from his studies somewhat.
After university, Preston went to work at the Liverpool Daily Post as a trainee. In 1963, at the age of 25, he joined The Guardian, where he would remain, in one capacity or another, for the next 54 years. In his early days he covered foreign news, politics and education. But it was as a diarist that he really shone. His column's wry musings gained him a broad, if sometimes befuddled, readership, and caught the attention of the then editor, Alastair Hetherington.
In 1975, Preston defied expectations that an older journalist would replace Hetherington. At just 36, he clinched the top job, after a vote of the paper's journalists put him ahead of his main rival. In an article about its new editor, The Guardian quoted him as saying: "I'm a reporter and a journalist, a finder-out of facts first." He professed a dedication to raw news over dogma.
Preston opened up the newsroom, allowing all to attend morning editorial meetings. He worked at least as hard as any of his staff, often opting not to take holidays, and quietly distributed encouragement when due. But he also cultivated an aura of secrecy that infuriated his deputy editors, and often battled the paper's unions.
The Guardian's 1993 acquisition of The Observer, the world's oldest Sunday newspaper, did not gain him any friends, either. Initially enthused about the takeover, the weekly's editorial staff quickly turned against him, as Preston told them they would have to tighten their belts if they were to keep their jobs. The Observer's staff had been accustomed to lavish expense accounts, and had not realised those days were over. An editorial executive likened the move to Fortnum & Mason being taken over by Tesco.
More significantly, in 1983, Preston came under severe criticism from the broader journalism community following the imprisonment of Sarah Tisdall, a young Foreign Office clerk who had anonymously leaked Cabinet documents to The Guardian and whose identity the paper inadequately protected. "I still blame myself," Preston wrote in 2005 of that dark episode, though in the same article he proceeded to list mitigating factors for his mistakes.
In 1995 he handed over the reins of his beloved paper to Rusbridger, his deputy. But he did not leave altogether, instead carrying on as a contributor, producing columns on politics and the media, and as a board member and trustee.
Outside of journalism, Preston also wrote two novels, Bess and 51st State, both enjoyable reads with Fleet Street hacks as protagonists. The latter book, published in 1998, imagined Britain leaving the European Union and haplessly ending up part of the United States. "Doesn't seem much like satire now," he tweeted of the plot on 24 June 2016, the day after the Brexit referendum.
Preston could be an enigma to others. "Hard to fathom", was The Spectator's pronouncement in his final days as editor. Of its new editor, The Guardian wrote in 1975 that polio had "turned a fairly outgoing boy in on himself".
But while discreet, those who knew him personally said he was kind, witty, dogged. The pipe-smoking, football-obsessed journalist dispensed with the high-end restaurants and members' clubs that most newspaper editors frequented, favouring the spit-and-sawdust instead. "He could be very good company," Rusbridger wrote after his passing, "but he was entirely unclubbable."
Preston is survived by his wife Jean, their twin daughters Alex and Kate, and sons Ben and Rupert.
In his final column, published on New Year's Eve, Preston expressed the hope that the press would manage to re-establish some modest degree of respectability, at a time when it is decried by politicians and public alike.
"We remember Watergate, the Pentagon Papers and similar triumphs," he wrote. "They burnish our business. But they are not, by any means, the whole of the business: a business that means treating readers in a jam like human beings, identifying distress, becoming a functioning part of society rather than commentators at its edges. In short, seeking to be worthy of trust in the hole where admiration ought to be."
Though dying, he started fretting about what he would write next as soon as he had submitted the piece.
Peter Preston, newspaper editor, born 23 May 1938, died 6 January 2018
Join our new commenting forum
Join thought-provoking conversations, follow other Independent readers and see their replies