Ronnie Fenton: Footballer who went on to become Brian Clough's right-hand man
Clough said he would have liked him to inherit his job, but Forest chose Frank Clark instead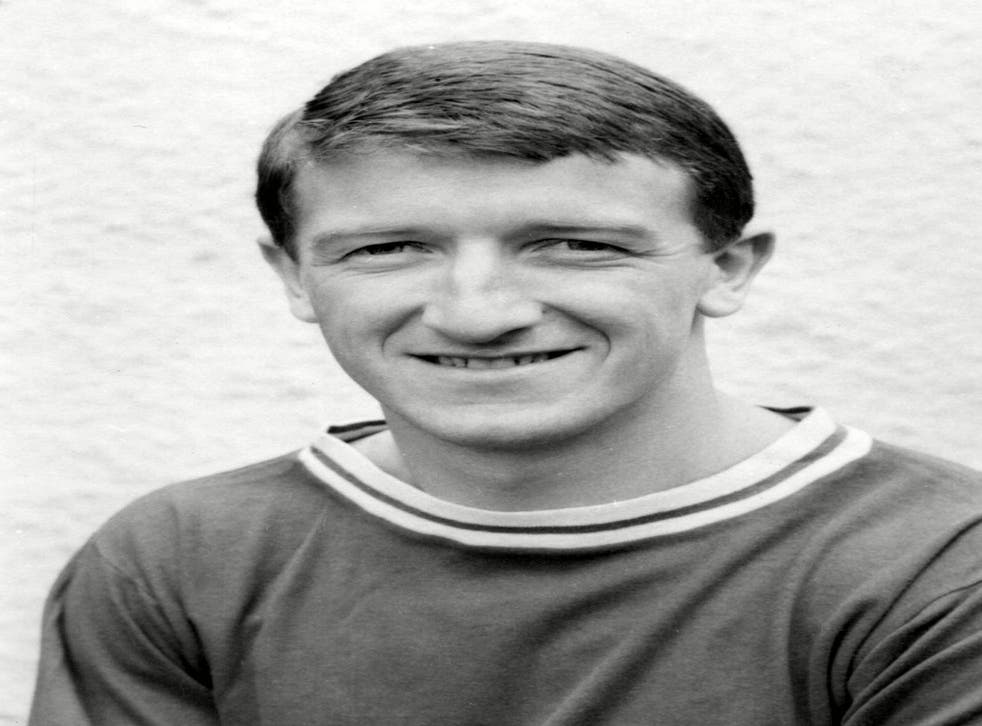 Ronnie Fenton was a trusted lieutenant to Brian Clough throughout his Nottingham Forest glory days, a reliable cog in an all-conquering machine which carried the Trentsiders to rarefied heights of continental and domestic success previously undreamed of for a club of that size. As a coach from 1977 to 1987, then as assistant manager until Clough's retirement six years later, Fenton was an immensely influential, frequently stern figure as Forest won the League title in 1978 then went on to lift the European Cup the next two seasons.
The assertive, industrious Tynesider outshone his own relatively modest professional playing career, which began when he joined Burnley as an apprentice in April 1956 from his home-town club, non-League South Shields. Fenton, a tough and lively inside-forward with an explosive shot and a never-give-up attitude, made his senior entrance for the reigning League champions in the Clarets' first ever League Cup tie, in which they beat Cardiff City 4-0 at Ninian Park in October 1960.
Three months later he scored twice as Southampton were beaten 4-2 at the Dell in the quarter-finals, but in an era of Burnley excellence he failed to make a sustained breakthrough, languishing in the immense shadows cast by the first-choice inside men, his fellow north-easterner Jimmy Robson and the inspirational Ulsterman, Jimmy McIlroy. After collecting a Central League title medal with the reserves in 1962 he was sold to West Bromwich Albion for £15,000 the following November, having made only 15 first-team outings for the Turf Moor side.
At the Hawthorns he linked promisingly with the likes of Alec Jackson, Bobby Hope and John Kaye, playing regularly for a season and a half before fading from contention and joining local rivals Birmingham City for £7,500 in January 1965. That spring Fenton and the Blues suffered relegation from the top flight and he never settled at St Andrew's, accepting a move to Brentford of the Fourth Division in January 1968. Finally, at Griffin Park, he found a productive niche and flourished as a combative midfielder-cum-striker, making nearly a century of League appearances, serving briefly as captain and spending a fleeting spell as caretaker-manager when Jimmy Sirrel left in November 1969.
However, there was no place for Fenton under the new manager, Frank Blunstone, and in summer 1970 he linked up again with Sirrel to coach the reserves and youngsters at Notts County. He played his part as the Magpies rose from the fourth to the second tier before taking what would be his sole manager's job, when Sirrel left for Sheffield United in September 1975. Fenton's side challenged for promotion to the elite grade in both the next two seasons, but he was sacked when they were bottom of the Second Division in October 1977. He was immediately recruited by Clough across the River Trent and played his part in the success which followed, including League Cup triumphs in 1978 and '79.
After 10 years on the coaching staff Fenton rose to assistant manager in 1987, a position he kept until he left the City Ground when Clough stepped down in 1993. During his stint as No 2 he had been involved in two more League Cup wins, in 1989 and '90, shared in the pain of FA Cup final defeat by Tottenham Hotspur in 1991 and, the ultimate professional agony, saw Forest relegated at the poignant climax of the pair's valedictory season.
Clough described Fenton, who could claim credit for the signing of Roy Keane from Cobh Ramblers in 1990, as a valuable friend and ally, though he would quip about his assistant's sometimes gloomy outlook. He also declared that in some ways he would have liked Fenton to inherit his job, but the directors chose Frank Clark, whom Clough had recommended some years before.
Later Fenton, who scouted for England under Terry Venables and coached Floriana of Malta, was implicated in an investigation into transfer corruption which also involved the controversial Clough. After a Premiership inquiry the Football Association laid charges against both men, the authorities having concluded that they had taken cash illicitly. However, the cases were dropped in 1998 in view of Clough's ill-health and because Fenton was out of the game.
Ronald Fenton, footballer and coach: born South Shields, County Durham 21 September 1940; played for Burnley 1957-62, West Bromwich Albion 1962-65, Birmingham City 1965-68, Brentford 1968-70; managed Notts County 1975-77, Nottingham Forest coach/assistant manager 1977-93; died Beeston, Nottingham 25 September 2013.
Join our new commenting forum
Join thought-provoking conversations, follow other Independent readers and see their replies