Ruth Benerito: Chemist who helped create wrinkle-free cotton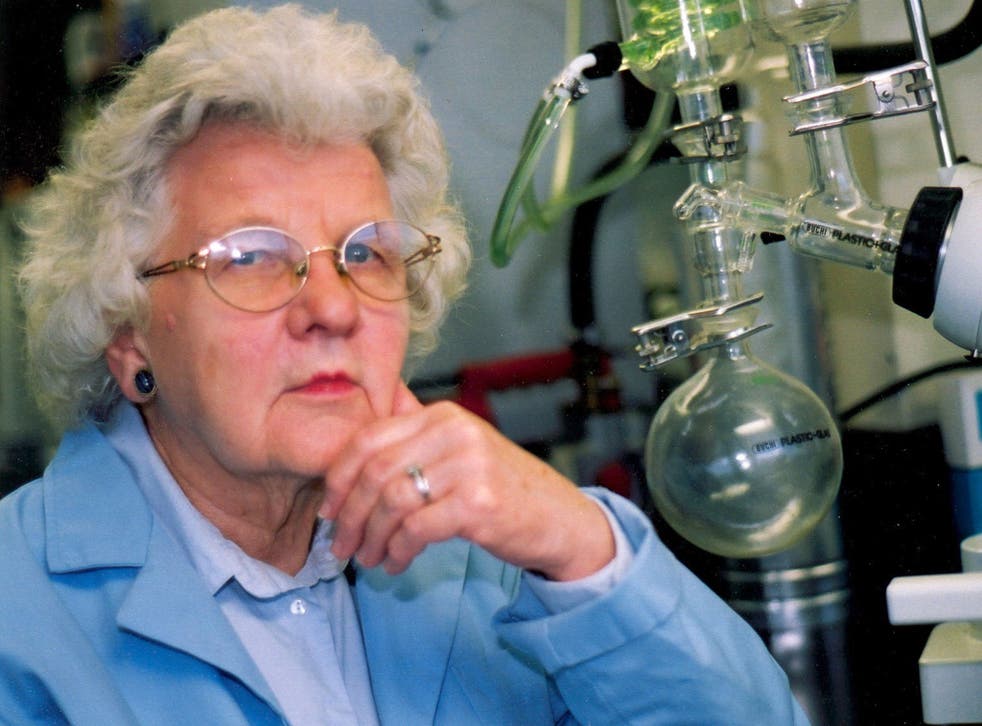 Ruth Benerito was a US Agriculture Department chemist who played a leading role in the development of wrinkle-free cotton in the 1960s, an innovation that simplified housework for millions of homemakers and reinvigorated the American cotton industry.
For generations, "King Cotton" was a dominant crop of the American South, where Benerito was born and where she worked for most of her life. But it had one notable drawback. During laundering, the fabric wrinkled so severely that it could not be comfortably worn, slept on or displayed for polite company without ironing. Depending on a household's size, weekly ironing could consume the better part of a day, or longer. In the 1930s and '40s, newly developed synthetic fabrics such as nylon and polyester began to challenge cotton's popularity. The man-made textiles had their imperfections, including what some consumers considered an uncomfortable texture, but could generally be drip-dried and worn without pressing.
Beginning in the late 1950s, Benerito led a team at the Agriculture Department's Southern Regional Research Center in New Orleans that would change the nature of mass-market cotton. She and her colleagues devised a chemical treatment that "cross-linked," or reinforced, the bonds of cellulose molecules in cotton fibres, making the fabric less likely to wrinkle. "It's sort of like when a woman gets her hair in a permanent wave," Benerito said. "You have to take these long chains and cross-link them, connecting the two chains in a specific arrangement."
In 1969 the team received a patent for a "method for producing resilient cotton fabrics through partial esterification." Chemically treated cotton – billed over the years as "easy care," "wash and wear," "durable press" and "permanent press" – allowed the fabric to compete in the marketplace with synthetic textiles. Subsequent refinements allowed fabrics to hold permanent creases and to be stain- and flame-resistant.
In 2002, Benerito received the prestigious Lemelson-Massachusetts Institute of Technology lifetime achievement award. "It's safe to say," said Merton Flemings, director of the Lemelson-MIT programme, "that Ruth Benerito has made us all more comfortable in our clothes over the years."
She was born Ruth Mary Rogan in New Orleans in 1916. Her father was a civil engineer, her mother an artist and feminist activist. Both encouraged her to pursue her interest in science, a field in which few women then worked. She graduated in chemistry in 1935 at the H Sophie Newcomb Memorial College, a women's school at Tulane University, where she had enrolled at 15 and where she was one of two women admitted to chemistry classes. She received a master's degree in physics from Tulane in 1938 and a doctorate in physical chemistry from the University of Chicago in 1948.
Benerito worked for the Agriculture Department from 1953 until her retirement in 1986 and received in all 55 patents, including one for a fat emulsion for intravenous feeding that was used to treat wounded soldiers in the Korean War. After her initial work on easy-care cotton she was credited with helping improve the chemical treatment process to make it more environmentally friendly. "Nature made cotton pretty good to begin with," she said." "I just gave it a little boost."
Besides her work at the Agriculture Department, Benerito taught at institutions including Tulane and the University of New Orleans. Her honours included the Agriculture Department's distinguished service award. In 1971, Ladies' Home Journal named her one of the most important women in the US. Although she was credited with improving the lives of women, who had long shouldered the burden of household ironing duties, Benerito said she had set out with a broader goal in mind. "I was just interested," she said, "in the application of physical chemistry to solve practical problems."
© The Washington Post
Ruth Mary Rogan, chemist: born New Orleans 12 January 1916; married 1950 Frank Benerito (deceased); died Metairie, Louisiana 5 October 2013.
Join our new commenting forum
Join thought-provoking conversations, follow other Independent readers and see their replies