Sir Alan Peacock: British economist who also chaired the Peacock Committee on the financing of the BBC in the 1980s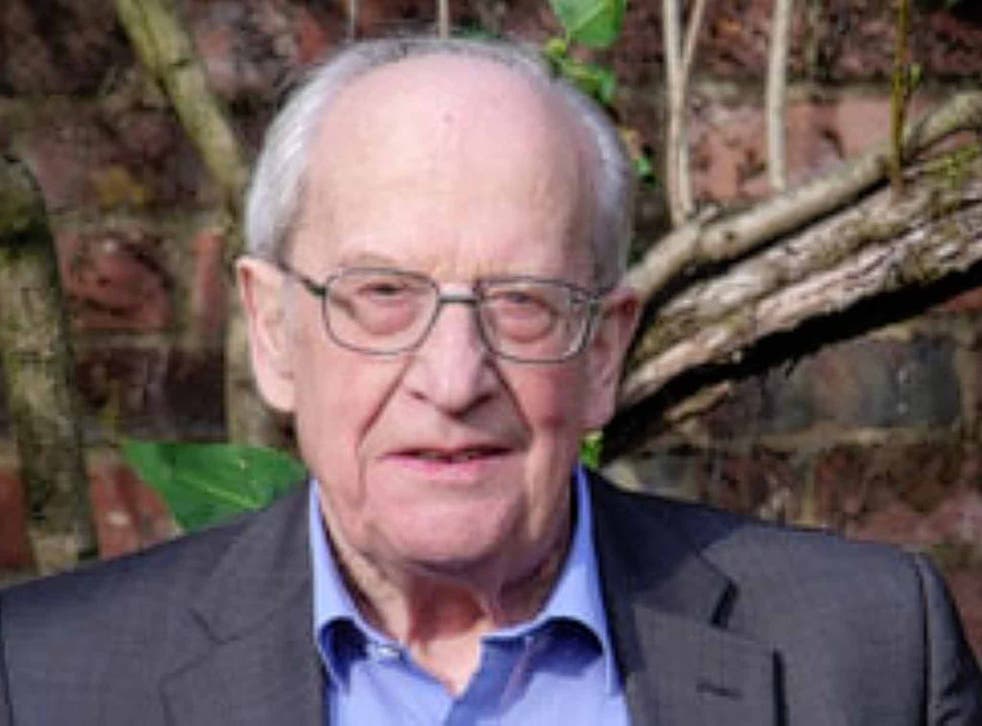 During his long life Sir Alan Peacock immersed himself in his chosen profession of economics – the so-called dismal science – but also in more pleasurable areas such as the arts and fine wines.
He was associated with many British universities and institutions, produced many publications, served as a government advisor, sat on many committees and headed the Arts Council in his native Scotland.
In Who's Who he listed his recreations as "wine spotting and trying to write music". For many years he managed to combine a love of music and economics, studying the financial possibilities of how orchestras could survive in the modern world.
A lifetime of experiencing, and often chairing, committee meetings on serious subjects such as the future of broadcasting did not rob him of his irreverent streak. He never lost his appetite for the slightly improper, a colleague recalling his enjoyment for risqué tales "always told with a twinkle in the eye and the impeccable taste of a Scottish gentleman and scholar".
The same colleague also recalled that he did not lack Scots forthrightness, and once said: "On the application of economics he takes no prisoners when confronting sloppy thinking and crass errors."
Throughout his career he wrote a great deal – 30 books and more than 200 academic articles – which , while perhaps less entertaining, proved much more acceptable for publication. Over the years he came to be regarded as a leading exponent of liberal economics.
Born in Tyneside in 1922, the son of a biology professor, he attended two schools in Dundee before going to the University St Andrews. His college education was interrupted by the war, in which he served as a lieutenant in the RNVR and was decorated for his intelligence work. His fluency in German was useful both in wartime and later when he specialised in the economics of Germany.
In peacetime he lectured in economics and public finance at the universities of London, Edinburgh and York before he was seconded from York into the civil service. He worked as chief economic advisor to the departments of trade and industry.
He later went on to become principal and vice-chancellor of the University of Buckingham, which he helped to set up and run.
He was, in addition, advisor to seven other governments and to international organisations such as the Organisation for Economic Cooperation and Development (OECD), the International Monetary Fund and the UN.
One of his areas of interest was broadcasting. In the mid-80s he chaired the committee which produced the 1986 Peacock Report on the financing of the BBC which had a major influence on the future structure of broadcasting. This produced some radical ideas but some of its most important suggestions did not find favour with ministers and were attacked as "lunatic fringe thinking".
At the time Margaret Thatcher, intent on shaking up the BBC, was thought to favour abolishing the licence fee, replacing it with advertising, but the Peacock Committee instead proposed that BBC television would be paid for by direct subscription.
Sir Alan complained about the rejection of this idea, calling for "a little less contrived hysteria, please, and a little more good-humoured and informed discussion".
In Edinburgh in the mid-80s Sir Alan founded the David Hume Institute as "a new independent research institute" which he envisaged as providing a Scottish perspective rather than a London view. He headed it for some years, starting from modest beginnings in his home and a university staff club, with papers typed on an ancient portable.
He was serious about music. One of his books, Paying the Piper: Culture, Music and Money, related his own musical education, describing the importance of music in his life and considering the economic problems of contemporary composers of serious music.
He was first a member of the Scottish Arts Council and later its chairman. A genuine aficionado, he appreciated performers such as conductor Sir Charles Mackerras. By contrast, he could be scathing about the avant-garde and the contemporary. He once pronounced dismissively: "It's the Schoenberg syndrome – where the main reason for having the audience is to improve the acoustics."
He could also be forthright on other fronts. In 2008 the Edinburgh house where Adam Smith – one of the economists he most admired – once lived was put on the open market. He and other free-marketeers mounted strong protests: "It's a disgrace that the council has agreed to dispose of a building as significant as this," he said. "It should be saved for the nation."
At the age of 91 he produced his last booklet, Defying Decrepitude, a personal memoir dealing frankly and often humorously with the challenges of ageing. A friend described it as "typical of his style of self-effacing defiance and mocking irreverence".
Sir Alan, who was knighted for public services in 1987, received more than a dozen academic awards and honours. He is survived by two sons and a daughter.
Professor Sir Alan Peacock DSC, FBA, FRSE, economist, born Tyneside 26 June 1922, married 1944 Margaret Martha Astell Burt (d.2011); knighted 1987; died 2 August 2014.
Register for free to continue reading
Registration is a free and easy way to support our truly independent journalism
By registering, you will also enjoy limited access to Premium articles, exclusive newsletters, commenting, and virtual events with our leading journalists
Already have an account? sign in
Register for free to continue reading
Registration is a free and easy way to support our truly independent journalism
By registering, you will also enjoy limited access to Premium articles, exclusive newsletters, commenting, and virtual events with our leading journalists
Already have an account? sign in
Join our new commenting forum
Join thought-provoking conversations, follow other Independent readers and see their replies